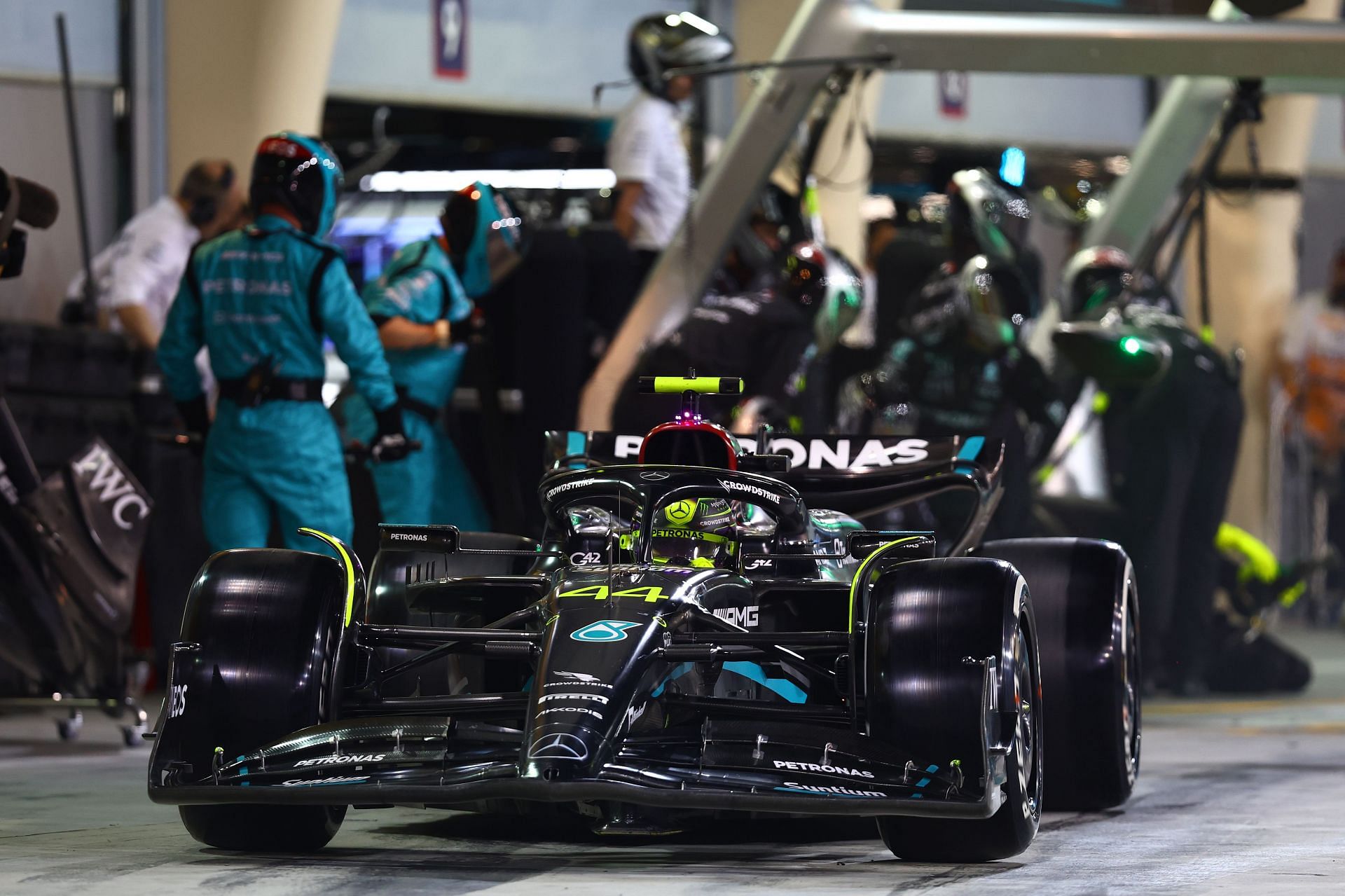 Mercedes' Trackside Engineering Director Andrew Shovlin confirmed team principal Toto Wolff's comments about issuing radical changes to the W14 in 2023.
The Austrian was left fuming at the former world champion's dismal performance at the F1 Bahrain Grand Prix last weekend. The eight-time champions were even left behind by their customer team Aston Martin as Fernando Alonso finished P3 ahead of Lewis Hamilton and George Russell.
In their post-debrief video on YouTube, Shovlin explained some of the changes that fans might see in Mercedes' car in the upcoming races:
"People have tended to use the word concept when they mean the side pod design and Toto had said recently that we are looking at a revision that is going to come along in the next few races anyway. Given the gap to the front, of course, we are going to look at bigger departures and more radical changes."
Speaking about what was required for such a revision, he continued:
"But those changes take time to turn into a faster solution in the wind tunnel – you can't do them overnight. There is quite a lot of development that you've got to do around any sort of the big change in geometry in that area. Of course, we are looking at where we can improve the car, we are looking for the potential to develop and you will see visible changes coming on the car over the next few races."
---
"It is far too early, we need to all push in the same direction" – Mercedes team boss
Mercedes team principal Toto Wolff commented on Lewis Hamilton's claims that the German team didn't listen to his suggestions while developing the W14. Speaking to Motorsport.com, he stated:
"The Lewis situation is, you heard him on the [team] radio. He is an integral part of the team, picking the team up and we are all sticking together. I don't think that is going to change just because we had a start that was really bad."
Addressing the current situation, he further added:
"It is far too early, we need to all push in the same direction, the drivers, the engineers, all the management rather than throwing in the towel. We have never done that and we will not do it. We just need to really dig deep and deeper than we have already done and provide both drivers with a car they are able to fight with."
It would be interesting to see if Mercedes are planning to completely change their sidepod concept mid-season or improve their existing performances by introducing in-season upgrades.