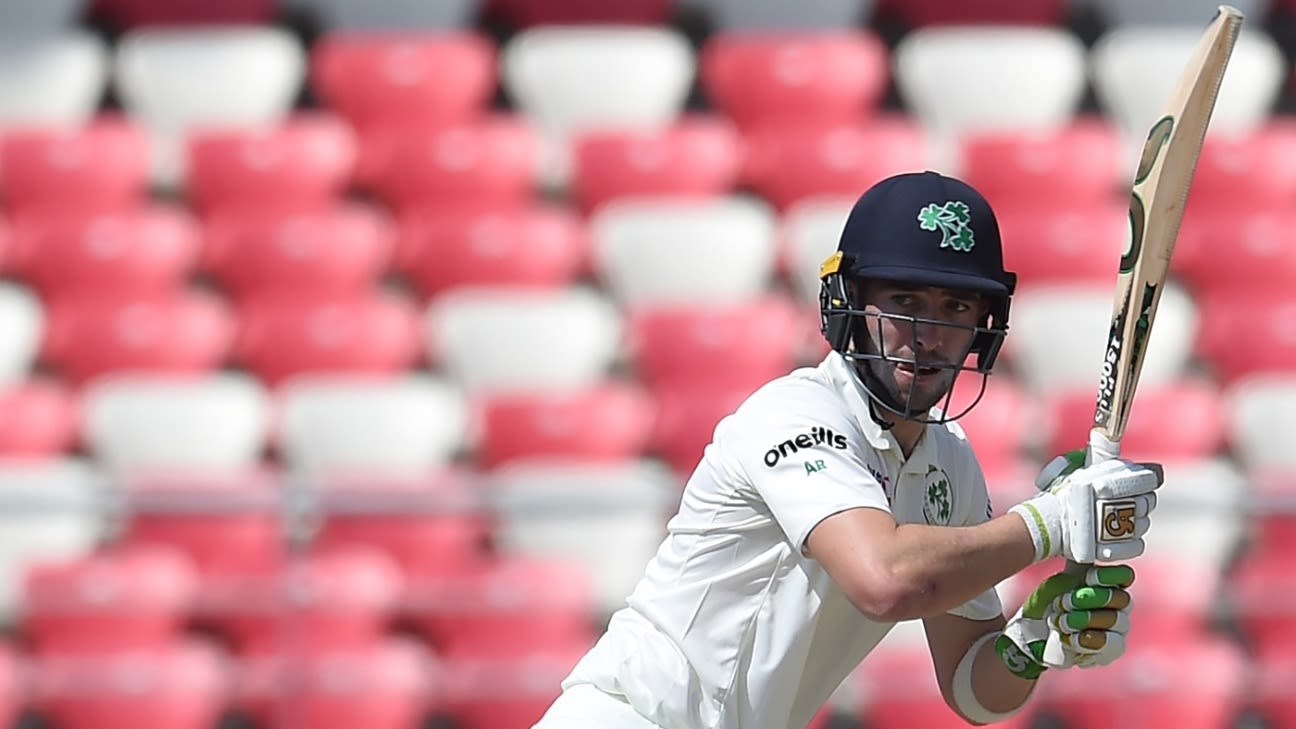 Andy Balbirnie has said that the ultra-attacking style England's Test team have adopted under
Ben Stokes
and
Brendon McCullum
"has a chance of changing the game" as a whole, as his
Ireland
team prepare for their first Test match in nearly four years.
Ireland's third and most recent Test was against
England
at
Lord's
in 2019, but their hiatus from the longest format will end in Mirpur next month, when they play a one-off Test match against
Bangladesh
on April 4 at the climax of a multi-format tour. They will then travel to Galle, where they will play
Sri Lanka
in a Test match on April 18.
"It was really beneficial for me," he said. "I was there to see first-hand a couple of their players, some of the grounds and conditions we're going to come up against in the next week or two, and just chat with some of the local guys about how they go about playing certain spinners or seamers.
Andy BalbirnieIrelandIreland in Bangladesh