Watch:
Kris Jenner Is the Ultimate "Mother" In Meghan Trainor's
Music
Video
The momager is taking center stage. 
Kris Jenner played the ultimate cool mom in Meghan Trainor's new music video for her song "Mother," channeling a blonde bombshell in the vintage-inspired clip, released March 10. 
Kris lip-synced to Meghan's new hit—which samples the 1954 classic song "Mr. Sandman"—while dripping in diamonds and dancing on a pink pedestal, dressed to the nines in a white silky gown and blonde hairstyle. The 67-year-old later changed into a black velvet mermaid gown with her signature brunette pixie cut.
"Tell me, who gave you the / Permission to speak?" Meghan sings in the chorus. "I am your mother / You listen to me."
No one was a bigger fan of Kris' cameo than her daughters. Kourtney Kardashian commented, "THAT IS MY MOTHER."
Khloe Kardashian also couldn't contain her excitement. "Stop it I'm f–king screaming! I am f–king screaming!" she wrote on Instagram March 10. "Oh my god thank God. This is really my mother! How lucky am I?? Meghan Let's be sisters."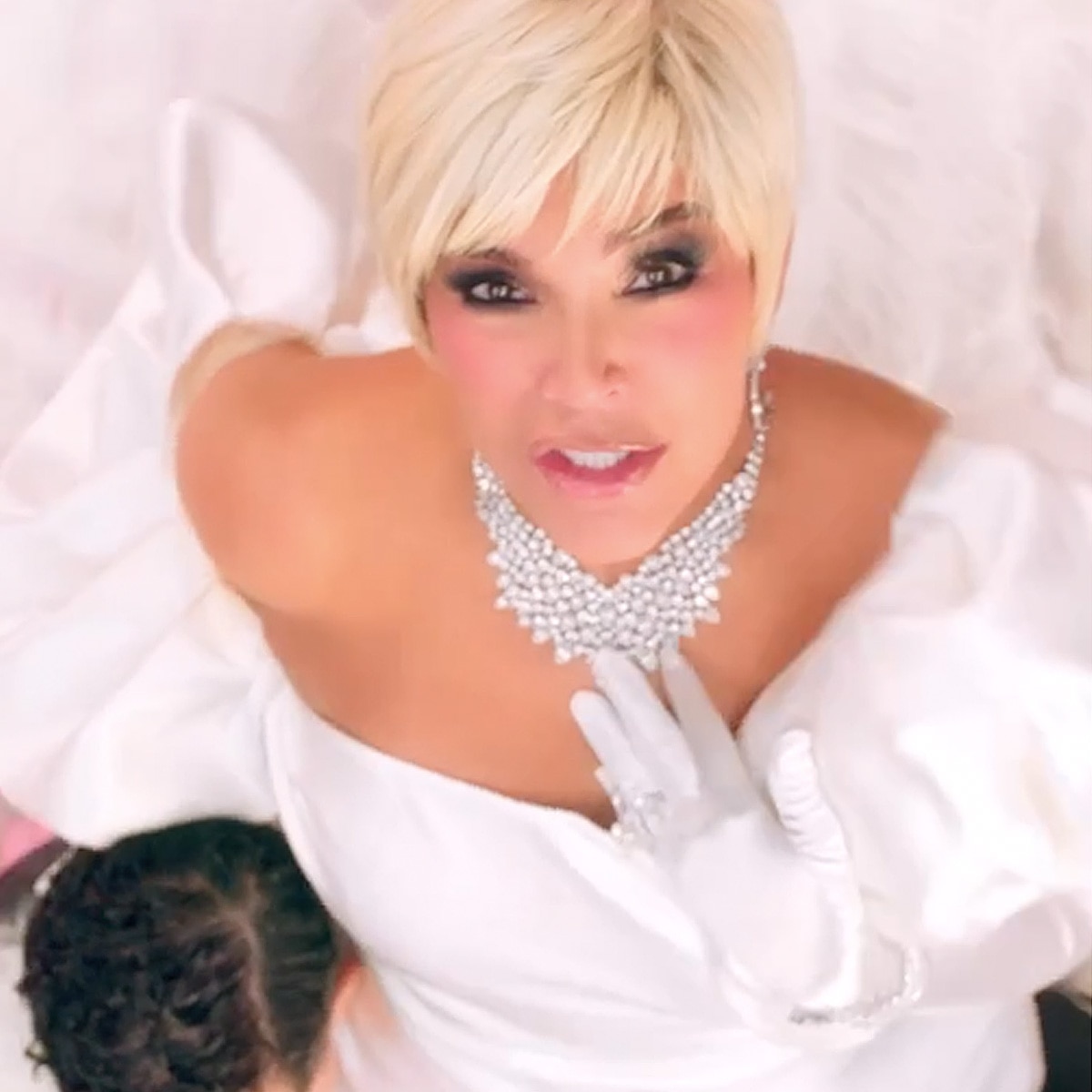 Of course, this isn't the Kardashian matriarch's first rodeo. In 2018, Kris appeared in Ariana Grande's "Thank U, Next" music video as Mean Girls character Mrs. George (the mom of Plastics queen Regina George).
Watch the full video here. And for more of Kris' best looks, keep reading… 
For the latest breaking news updates, click here to download the E! News App