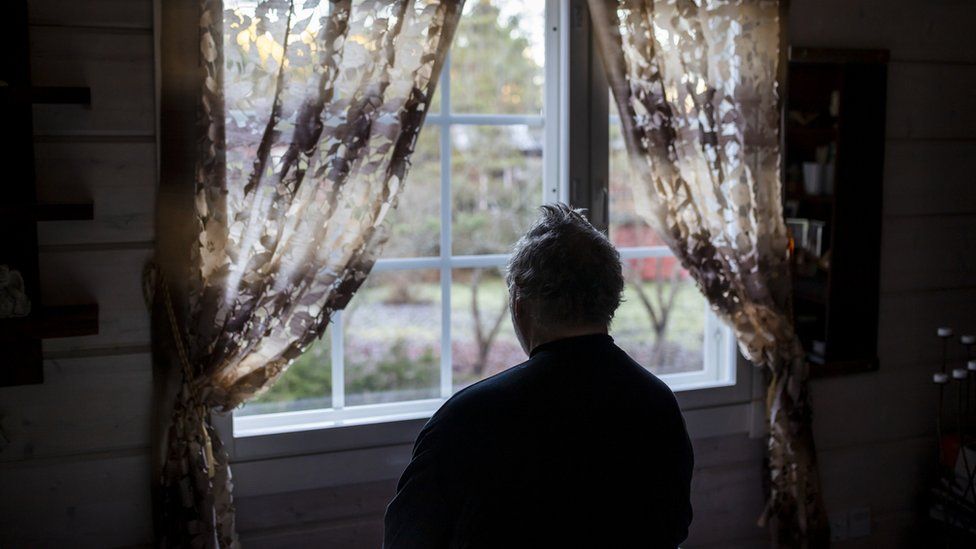 A leading disability rights charity has described new suicide statistics as the "tragic face of systemic inequality".
The Office for National Statistics (ONS) suggested disabled people had the highest rate of dying by suicide compared to other groups.
It found 48 disabled men per 100,000 people and 19 disabled women ended their lives, compared to 16 non-disabled men and five women.
Fazilet Hadi from Disability Rights UK (DRUK) described it as "stark".
It is the first time the ONS has used a combination of the 2011 Census and death registration data to estimate suicides within the English and Welsh population.
It looked at a series of "statuses" including disability, employment, religion and relationship to see how they compared.
Its statisticians concluded the disabled community was the most likely to die by suicide, while those who had never worked, were long-term unemployed or single and had never been married or in a civil partnership were also highly impacted.
But Ms Hadi, who is herself visually impaired, told the BBC Access All podcast that rather than looking at isolated characteristics, it was often down to a combination of factors.

And after world-renowned US disability rights campaigner, Judith Heumann, died last weekend, her friend Lawrence Carter-Long – director of DisArt – celebrates her remarkable achievements.


She said the "deep cuts in public services" over the years including to mental health services and the current cost of living crisis had made "our lives extremely, extremely difficult".
Jacqui Morrissey, assistant director in policy, practice and influencing at Samaritans said the organisation had similar thoughts to DRUK and found the high rate of deaths "deeply concerning".
She said: "It is crucially important to remember that suicide is not inevitable. It is preventable, complex, and rarely caused by one single factor.
"We need to work with the disabled community to understand more about this and ensure the Government's promised suicide prevention strategy comes with proper funding in order to tackle the inequalities highlighted."
The cross-government suicide prevention strategy that the Samaritans referred to aims to reduce England's suicide rate and provide better support for those bereaved or affected by suicide. The BBC understands the strategy will be published later this year.
In a statement, the Department of Health and Social Care said: "We are also investing £57m in suicide prevention through the NHS Long-Term Plan, and all local areas now have a suicide prevention plan that we would expect to consider the needs of people with disabilities."
Disabled activists have been asking the government for years to publish disabled suicide statistics since the austerity measures and cuts to benefits were adopted.
Ms Hadi said: "I feel so pleased that the ONS is surfacing some of these issues because I think they are giving us a very clear indication of the inequalities and injustice being faced by disabled people every day of the week."
The ONS statistics were published as lone figures and did not give insights into why these figures were high or what led people to take their lives. It added that one of the "limitations" to its work was a lack of information around mental health, which it hoped to incorporate in the future.
The Samaritans added that suicidal thoughts and feelings are not permanent, and that sharing how you are feeling can have a life-changing impact.
For more information and support please visit BBC Action line .You can find more information on the BBC Access All podcast.

Related Topics
Disability
Suicide prevention
Mental health
Office for National Statistics
Related Internet Links
The
BBC
is not responsible for the content of external sites.