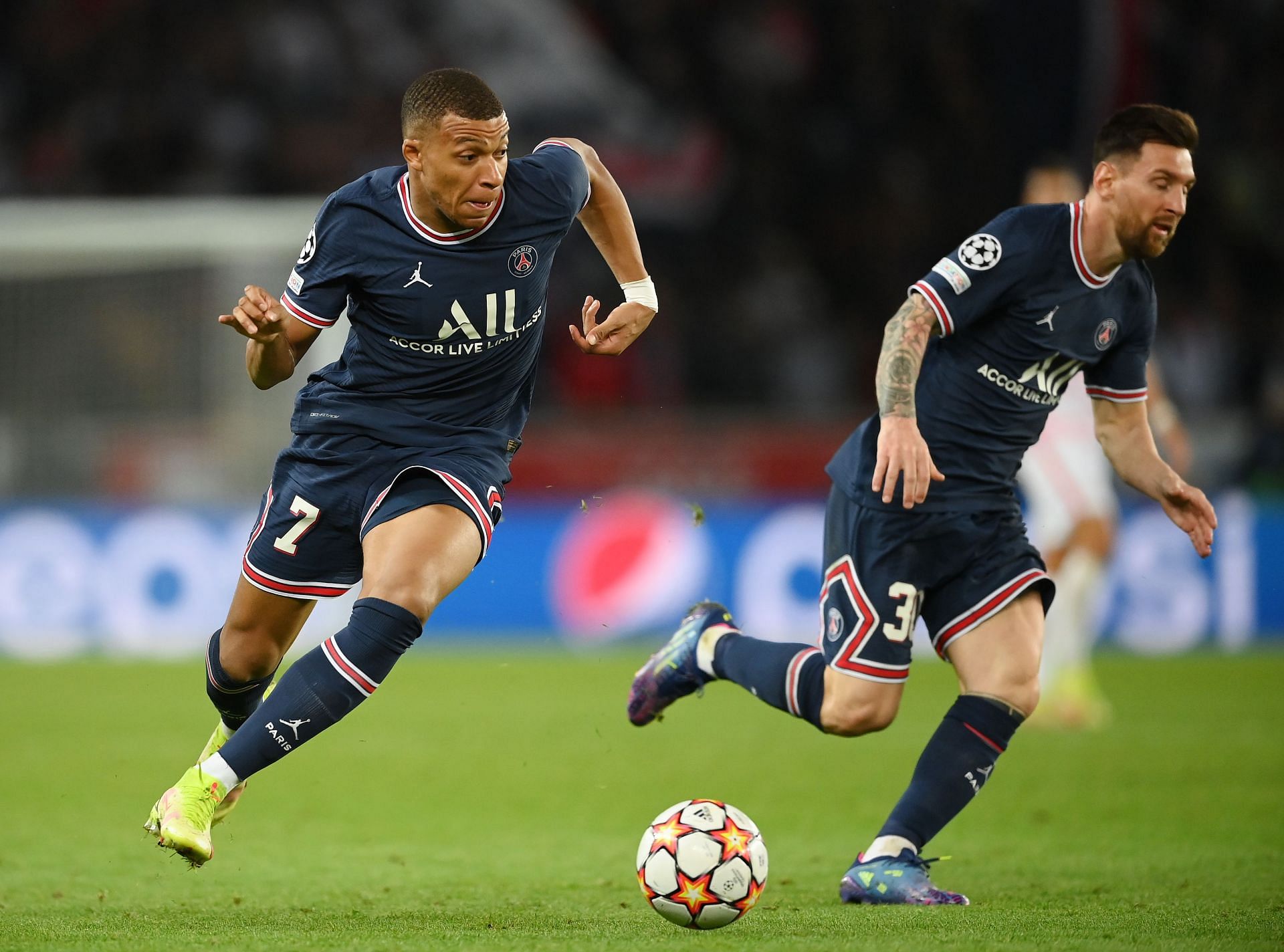 Paris Saint-Germain (PSG) head coach Christophe Galtier has praised his side for their toiling 2-1 win against Brest in Ligue 1 last weekend.
The Parisian giants were knocked out of the Champions League last Wednesday by Bayern Munich. Morales may have been low after yet another European elimination but PSG stuck around to secure three points in the league.
Praising Kylian Mbappe and Lionel Messi, who combined for the winning goal, Galtier said:
"Kylian, Leo (Messi), the team wanted to win," Galtier said.
"I don't think it had anything to do with Wednesday's loss, but with a big desire to win tonight. That's it."
PSG's win has now put them 11 points clear at the top of the table in Ligue 1. Crediting his team for the win, Galtier added:
"Yes, it took a long time for us to secure it. It may seem hard on Brest but they had one chance and took it; we had seven or eight and deserved to win. It's three days after our elimination in Munich. We had to remobilize everyone, in every area, for three days. But we are still seeking an important record: an 11th French title. There was some tiredness but the team reacted well. This is no small victory."
Mbappe scored his 19th Ligue 1 goal of the season, which pulled him level at the top of the league scoring charts next to Jonathan David. When asked if the striker was desperate to score, Galtier said:
"I didn't feel any frustration from him. He had two or three chances where he could've scored. Kylian, Leo [Messi], they wanted to win tonight. I don't think Wednesday affected them; they had a big desire to win."
PSG eliminated from the Champions League round of 16 yet again
When the Parisians signed Lionel Messi in the summer of 2021, there was reinvigorated hope that they would fare better in the Champions League. The Parisians had made the finals in the summer of 2020 and were hoping to go one better with the world's best player in their ranks.
However, two seasons down, PSG have been knocked out of the tournament on both occasions in the round of 16. They were defeated by Real Madrid last season and lost to Bayern Munich this time around.