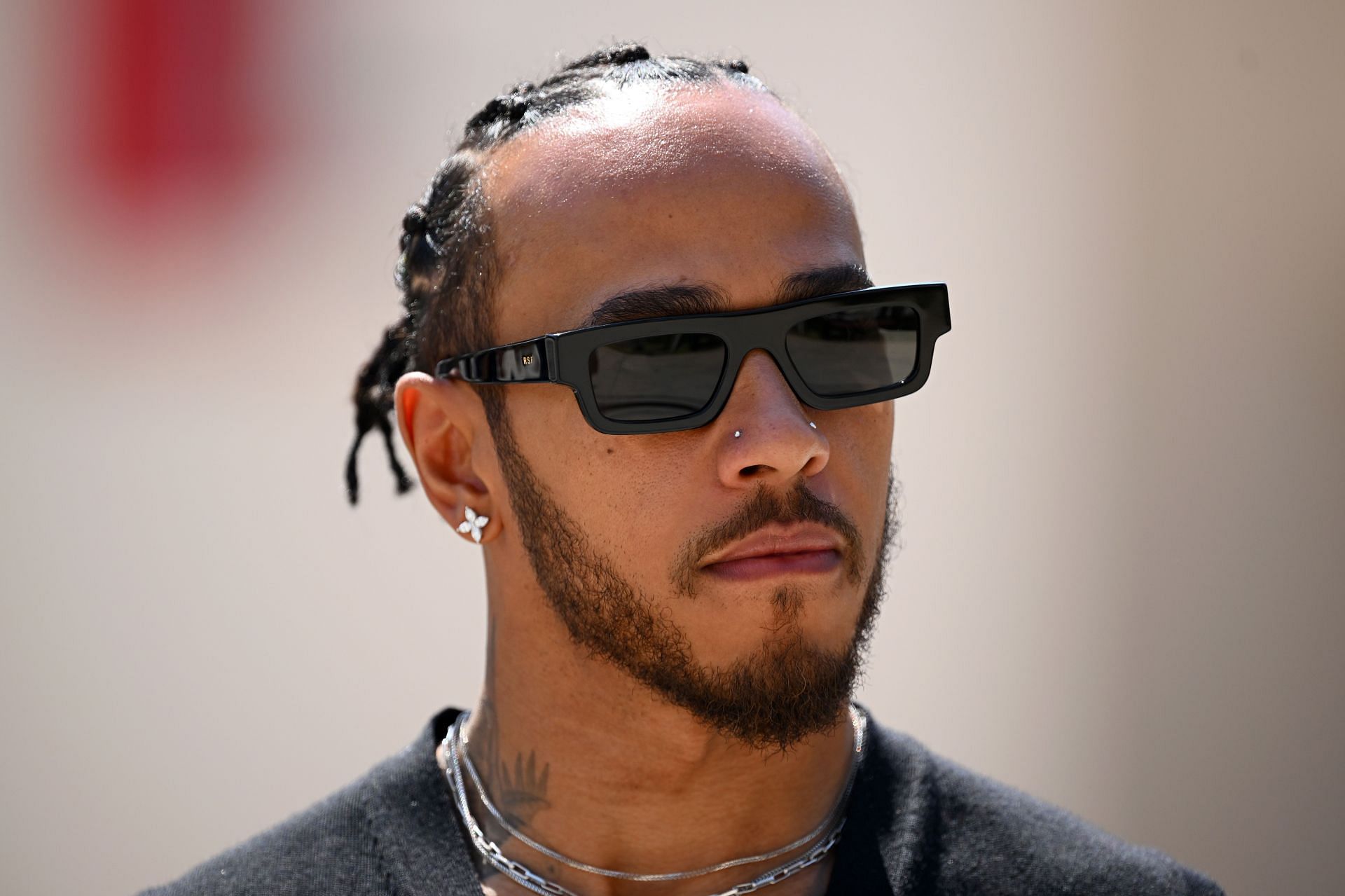 Lewis Hamilton criticized the FIA for their stance on their reported ban on drivers trying to speak on issues related to politics in the sport.
Ahead of the 2023 season, the governing body of motorsport, FIA, announced that it will be monitoring the comments made by drivers regarding inclusivity, positivity, and lack of diversity in the sport. The announcement was heavily criticized by everyone involved in the sport, including Lewis Hamilton.
Speaking to Planet F1, the Mercedes driver mentioned that the FIA's reported ban was a step back in the wrong direction. He said:
"Of course, when you read that in the news, that 100 percent tells me that we're going in the wrong direction. It is counter to what I've been trying to do with my team, for example, what I've been trying to do in conversations with stakeholders within our sport."
Hamilton added that he would continue to fight for the importance of open dialogue and inclusivity, saying:
"But I expect pushback, there are still individuals that don't either understand or believe the importance of having an inclusive environment, and I think my job and our job is to continue to highlight the positives of what that can have and the importance of it. And you might sound like a broken record, but that's what I'm going to keep on doing and that's a fight I'll probably keep on having."
"I'm really happy that I've got Mission 44, which is working flat out" – Lewis Hamilton
Lewis Hamilton, an advocate for issues like gender inclusivity and lack of diversity in the sport, mentioned that he was happy with the work done by his foundation, Mission 44. He said:
"I'm really happy that I've got Mission 44, which is working flat out, and I've got Ignite then working with the [Mercedes] team, there's this diversity chart that I've been working on with all the teams involved."
The 38-year-old praised F1 president Domenicali for his stance on the FIA announcement, adding:
"Because Stefano [Domenicali, F1 president] is I think a really great leader and is very family orientated, very much understanding, he's already come out and kind of gone against what has been said, so we'll continue to work together to the right direction."
Although the FIA has retracted its stance on the issue after the initial statement, it will be interesting to see how they tackle any related issues that arise during the 2023 season. F1 will be back in action at the Saudi Arabian Grand Prix this weekend.