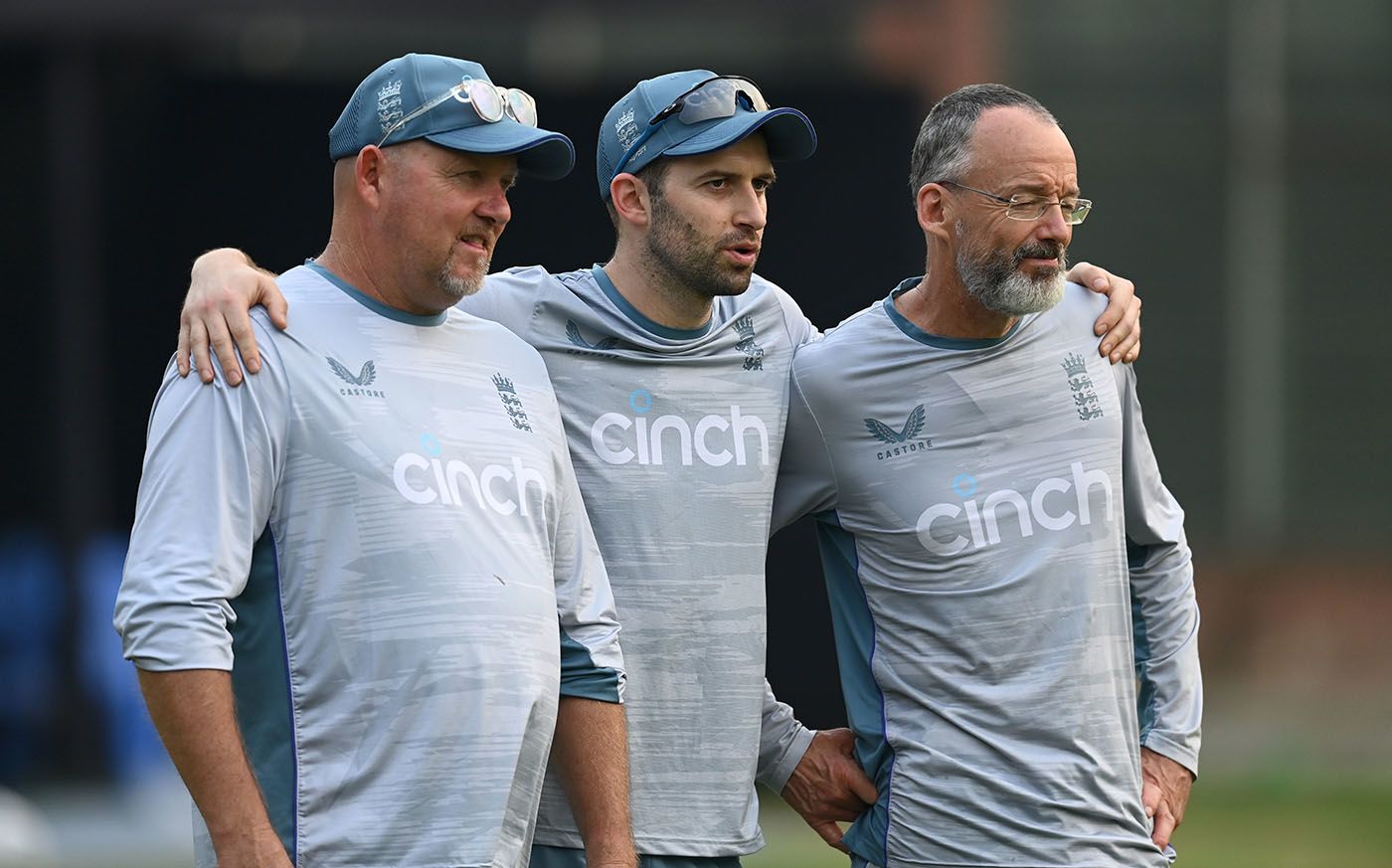 David Saker, England's bowling coach during their ascent to the No. 1 Test ranking a decade ago, has agreed to return to the role for this summer's Ashes, after being sounded out by the Test captain, Ben Stokes.
Saker, 56, is currently in
Bangladesh
working with England's white-ball squad, but has agreed to link up with the red-ball team during the English summer, and reprise a role he last performed from 2010 to 2015, including two previous Ashes wins in 2010-11 and 2013. As a native Australian, he also performed the same role for his home country between 2016 and 2019.
"I don't think I'll do much Test cricket, but I'm doing the Ashes," Saker told reporters in Dhaka. "Ben said: 'I'd like to get you involved in the Ashes.'
Rob Key
[managing director] had already floated it a little bit, but being so busy I wasn't sure if I really wanted to do it. Once Stokesy pushed it, it made it an easy decision. I said yes straight away because of the magnitude of the occasion. I've been involved in Ashes with both parties and the
cricket
is as exciting as it gets. It's the biggest Test event."
"Baz [Brendon McCullum] will pick a team that he thinks will win and he'll explain what he wants from the players and then it's my job to make sure they can deliver that," he added.
"The evolution of Jimmy and Broady, they're so confident in what they can do and they just go out and do it. That's what you want from your bowling group. My job is to make sure the bowlers are doing that.
"It's also creating an atmosphere in the dressing room that's enjoyable. There's no doubt that people are enjoying turning up to that Test team. It sounds like it's a small thing, but the dressing-room atmosphere is a huge thing in international cricket."
"The key is to have a group of fast bowlers ready to get selected, so it makes it tough for the selection committee to make a decision. When you get that you usually get a pretty strong team."
David SakerAustraliaEnglandAustralia in England