Watch:
Below Deck's Captain
Lee
Promises a "Wild Season"
If the boat's a rockin', don't come a knockin'.
After months of flirting on social media, Below Deck Deckhand Ben Willoughby and Stew Leigh-Ann Smith are finally getting physical in a preview of the Bravo series' March 20 season 10 finale. But, the hookup might mean bad news for fired Stew Camille Lamb, who Ben has remained in contact with amid their ongoing boatmance this season.
The teaser, which aired at the end of the March 13 episode, shows the two yachties passionately making out with Ben admitting in a confessional, "Part of me's just like, 'Live in the moment.' I haven't got a title with Camille. Why don't you just see what happens?"
After enjoying a nighttime swim, Ben and Leigh-Ann are seen heading into a cabin together with Ben closing the bedroom door on the cameras.
Later, as Ben and Leigh-Ann kiss during a van ride with their co-workers, Bosun Ross McHarg teases the duo, "Let's just move straight to anal."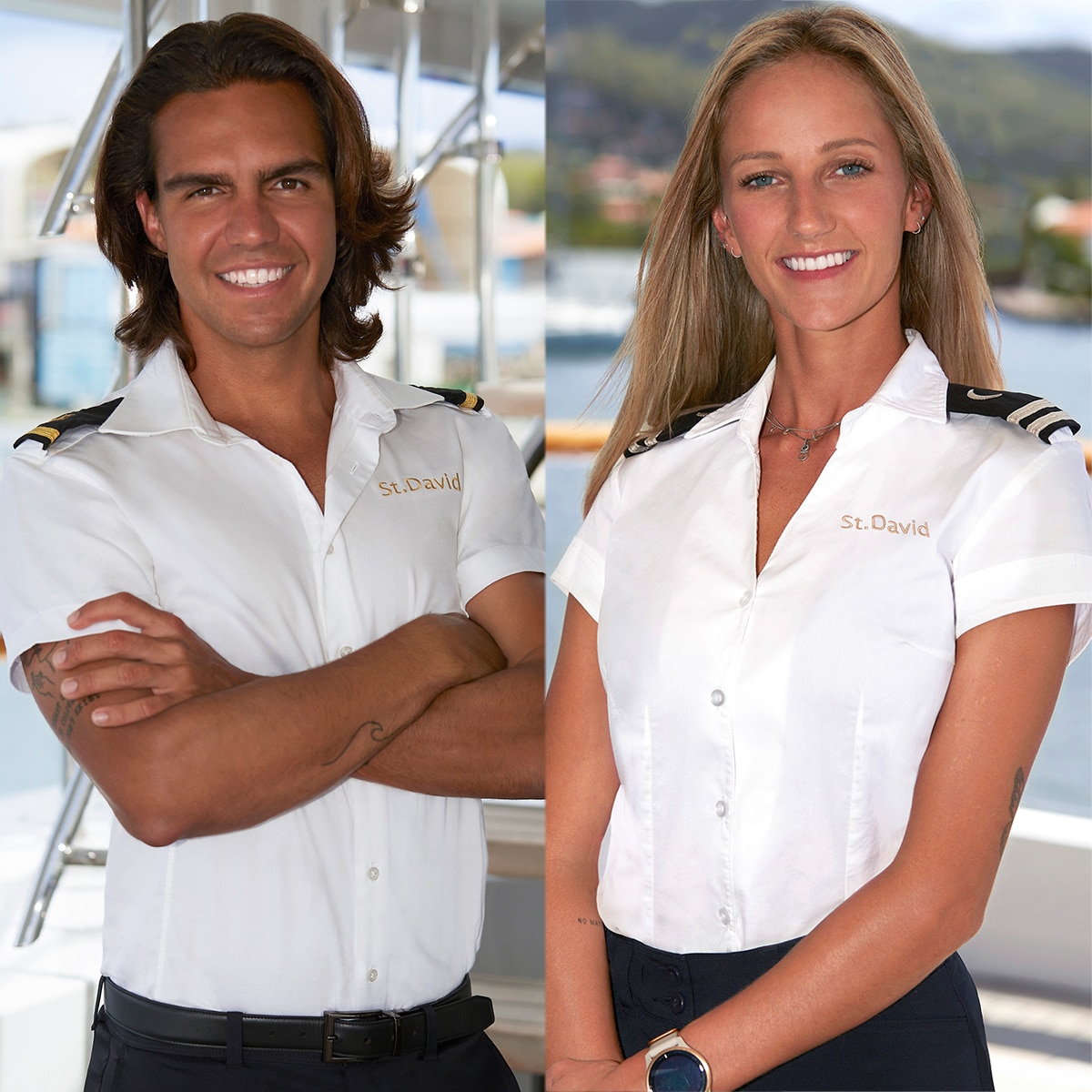 On the latest episode, Leigh-Ann, who joined the charter mid-season after Camille was let go, revealed her determination to get serious with Ben. As she admitted in a confessional, "He seems really into Camille, maybe I can change his mind."
And during a night of dancing with the rest of the crew in St. Lucia, Ben treated Leigh-Ann to a shirtless lap dance in a club, causing her to become even more interested. As she put in her confessional, "Boy, get your tongue in my mouth!"
So how does Ben feels about the possible romance with Leigh-Ann, who he revealed he's been swapping nudes long before ever working together? "I'm cheeky, everyone who knows me knows that," he said. "And I just love playing with fire and I'm doing it right now with Leigh-Ann. She knows it. I'm teasing her, but it can't hurt, can it? A little flirty-ness."
See how things play out next week when Below Deck airs Monday at 8 p.m. on Bravo.
(E! and Bravo are both part of the NBCUniversal family)
Peacock is live now! Check out NBCU's streaming service here.