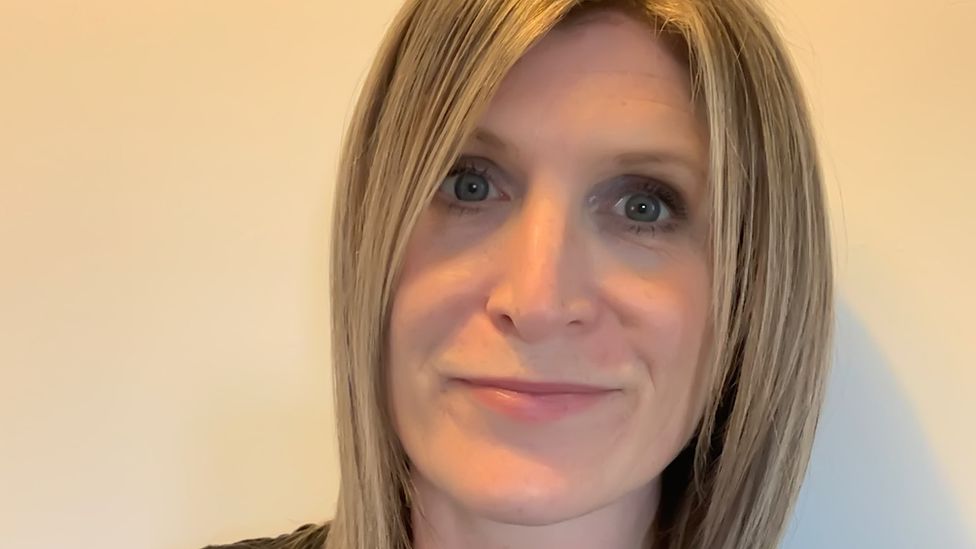 A woman with a heart condition whose hospital appointment has been delayed by five months because of the junior doctors strike says she is not angry.
Jennifer Jenkins from Warwickshire said she had been having irregular heartbeats since experiencing coronavirus and was "very upset" at having to wait until August to be seen.
But she said she supported the doctors' action.
The hospital trust has been approached for comment.
Thousands of junior doctors in England, who are members of the British Medical Association (BMA), are from Monday taking part in a 72-hour strike in a dispute over pay.
Ms Jenkins, an author, explained that while she had already had some tests, she had been hoping to get a better understanding of her condition – a moderate ventricular ectopic burden – with a follow-up appointment at Coventry University Hospital, originally set for Monday afternoon.
She described her condition as "extra beats, missing beats, something that's not right with my heart rhythm", and added it had made her "very tired a lot of the time" and left her "kind of hanging on for this appointment".
She said she was "weighing up" whether to pay £200 to have the appointment privately but felt "very aware" not everyone could do that.
She told the BBC: "I just don't have energy for much beyond work and have to plan life out carefully.
"I was hoping the cardiology appointment would be a step towards some answers and maybe some treatment; a step towards wellness."
Why are doctors demanding the biggest pay rise?
Doctors' strike threatens tackling NHS backlog
Doctors want up to £262 an hour to cover strike
The striking doctors want a 35% pay rise and argue their pay has been cut by 26% since 2008 once inflation is taken into account.
Health Secretary Steve Barclay says the union's demands are "completely unaffordable".
Ms Jenkins said: "I understand why the doctors feel they need to strike and I do support the strikes, [the system] doesn't run without them, nobody's thriving in this system.
"I feel for everyone that's in this underfunded system, I feel for the doctors and I feel for the patients.
"Obviously today I feel for me because August feels like a long time."

Follow BBC West Midlands on Facebook, Twitter and Instagram. Send your story ideas to: [email protected]
Related Internet Links
British Medical Association
The
BBC
is not responsible for the content of external sites.