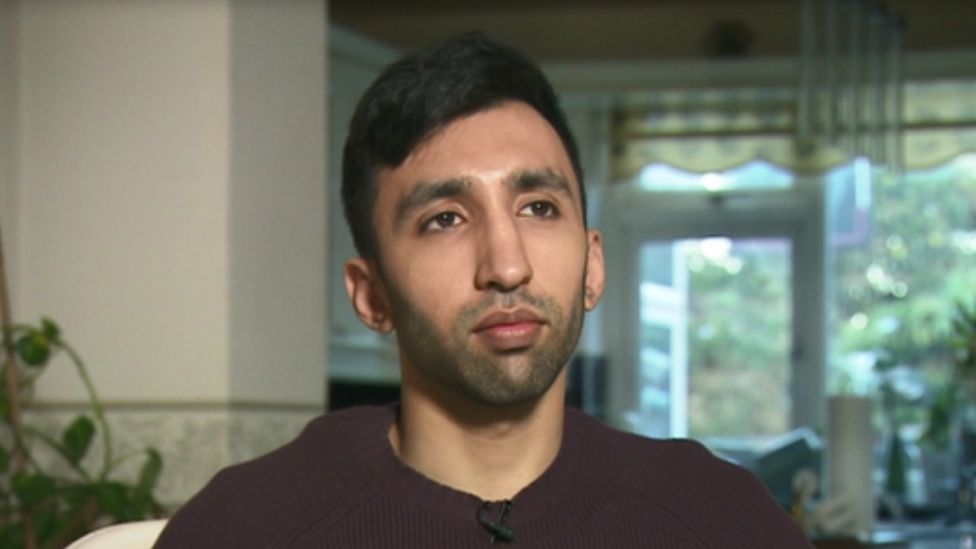 Dr Shivam Sharma, from Birmingham, said he was worried for the future of the healthcare system after seeing an increase in patient waiting times.
It comes as thousands of junior doctors across England took to picket lines for three days of industrial action.
More than 36,000 NHS workers are striking from Monday until Thursday.
Members of British Medical Association (BMA) in England has asked for a pay rise of 35% however the government said the union's demands were "completely unaffordable".
The BMA called it "pay restoration" and claimed staff had seen pay cuts of 26% since 2008.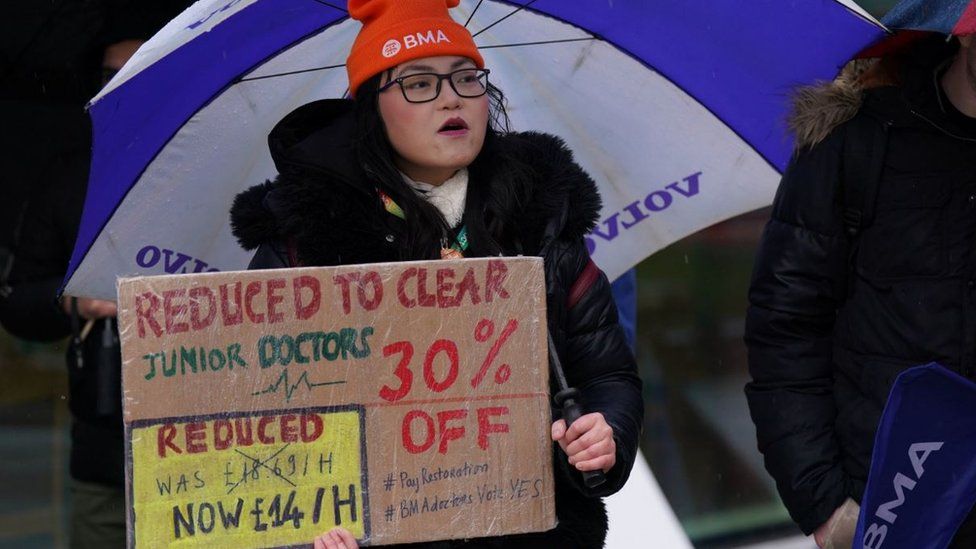 Dr Sharma, who is in his fourth year working as a doctor after graduating from the University of Birmingham, is a member of BMA Junior Doctor committee.
Currently working on a geriatric ward, he said he had seen many patients tended to in the corridors of the hospital.
"I think it's really becoming more and more tough, I've never seen it this bad," he said, adding the doctors work on average about 48 hours a week but sometimes as many as 72.
He was worried for the future of the healthcare system, he said, adding the average waiting time for patients to be seen was now 12 hours.
More pay and better working conditions would allow doctors to retain a work-life balance and would allow them to deliver the care they wanted to deliver, he said, adding taking industrial action was a "last resort" for doctors.
The term junior doctor covers a huge variety of roles, from those just graduating from university, to others with years of front-line experience.
The BMA's campaign focuses on the £14 per hour starting salary, although that quickly rises for anyone entering the profession.
There are five core pay points in the junior doctor contract. By the end of training they will be earning around £28 an hour in basic salary – although this can take 10 years to get to.
Junior doctors, including those fresh out of university, also receive an additional 30% more in extra payments, on average, for things like working unsociable hours.
Health Secretary Steve Barclay said he valued the hard work of junior doctors and that he wanted unions to "come to the negotiating table" to enter formal talks.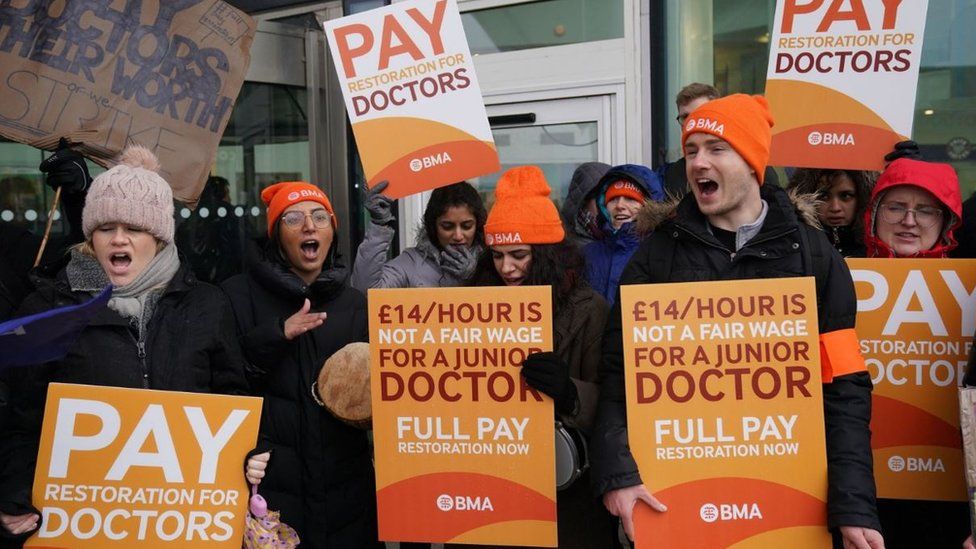 Outside the Queen Elizabeth Hospital in Birmingham Naomi Collier, a junior doctor with four years' experience, said she was moving to Australia on Wednesday.
Doctors like her are choosing to work elsewhere for better pay, and ultimately, a better work-life balance, she said.
"I've always wanted to visit Australia, but because we have a structured training programme in the NHS, I'm at a point where it's the only natural break I can really see, before going on to train for eight years to become a consultant.
"I think I would be speaking for quite a few people if I say the last few years have been full of burnout."
Patients have also been told to continue to attend appointments unless advised otherwise.

Follow BBC West Midlands on Facebook, Twitter and Instagram. Send your story ideas to: [email protected]
Related Internet Links
Department of Health and Social Care – GOV.UK
The
BBC
is not responsible for the content of external sites.