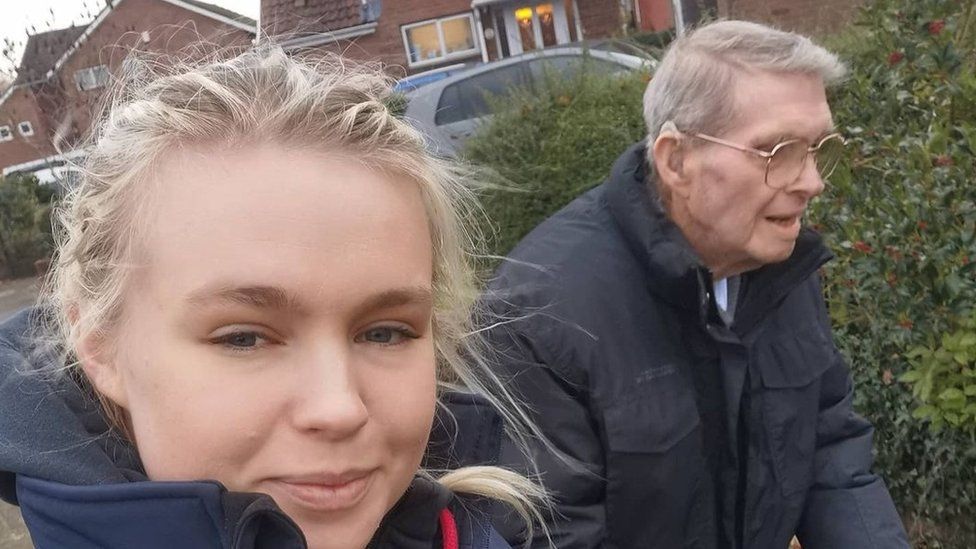 A grandfather who was taken to hospital strapped to a plank of wood has died shortly after his 90th birthday.
Melvyn Ryan was found by his granddaughter on the floor of his home in Cwmbran in December and was told no ambulances were available to help.
The Suez Crisis veteran had broken his hip and shoulder and was assisted to The Grange Hospital by his family on the plank in the back of a van.
Mr Ryan remained in hospital until his death on 1 February.
Mr Ryan's granddaughter Nicole Lea said "everything is still raw" at the moment.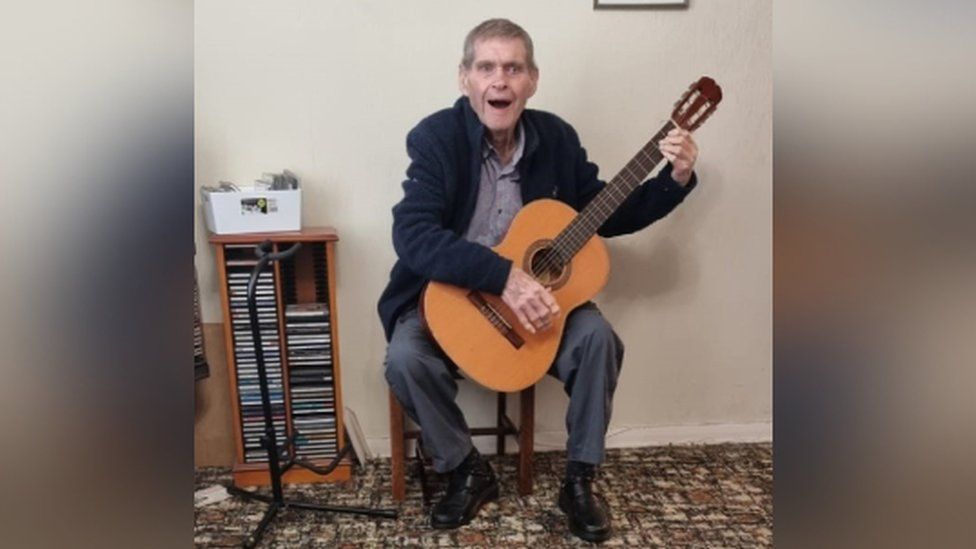 "The original plan was to get him home but he would have needed round-the-clock care, so the decision was made to send him to a hospice," she said.
"But by the time it came to it his condition was just so poor, he wouldn't have made the journey, so we just sat with him in hospital."
Ms Lea said that she was with her grandfather when he died.
When Mr Ryan fell in December there was high demand on the the Welsh Ambulance Service.
Health Minister Ms Morgan appealed to the public to only call for an ambulance if they "absolutely need to", adding: "We have never seen demand like this on the NHS in its history."
The Welsh Ambulance Service apologised to Mr Ryan at the time and asked the family to contact them so the matter could be investigated.
Related Topics
Welsh Ambulance Service
Cwmbran
NHS Wales