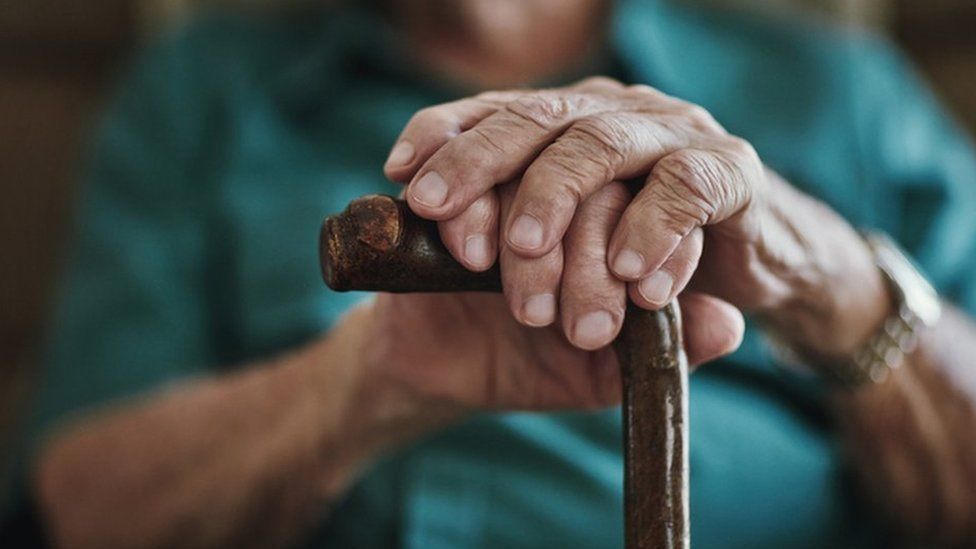 A care home put residents at risk of injuries and missed a health emergency that could have killed a resident, a healthcare watchdog has said.
Five Rivers Living, in Sangha Close, Beaumont Leys, Leicester, has been branded unsafe, ineffective and poorly led by the Care Quality Commission (CQC).
It was rated inadequate and placed in special measures after an unannounced inspection in January, external revealed a litany of safety hazards and failings at the home.
Five Rivers Living has been approached for comment.
Inspectors said a large kitchen knife was left unattended in the dining room where residents could take it and the kitchen door was not always closed.
This left them at risk of injury from dangerous cooking equipment, the Local Democracy Reporting Service, external reported.
Inspectors also found a broken hoist, which the registered manager had failed to identify, was still in use – putting some residents at risk.
One person was found to have very high blood sugars by the inspectors, but this had been missed by staff leaving the resident without medical support.
Inspectors also found medicines were also not always used safely and residents' allergies were not always recorded, leaving people at risk of reactions to the medicines they were given.
Medical supplies were also not always fully stocked, leaving one person without their pain relief for four consecutive days.
Staff were not always recruited safely and some training was not up to date, the CQC said.
Inspectors said the home did not always do a full employment history check when hiring, adding people were therefore at risk of being cared for by staff who were not suitable to work.
However, most people and their relatives said residents felt safe at Fiver Rivers Living.
The CQC said inspectors plan to revisit the home, which provides care to 23 residents with physical disabilities, dementia or end of life care, within six months to check on its progress.
Related Topics
Leicester
Care Quality Commission
Care homes