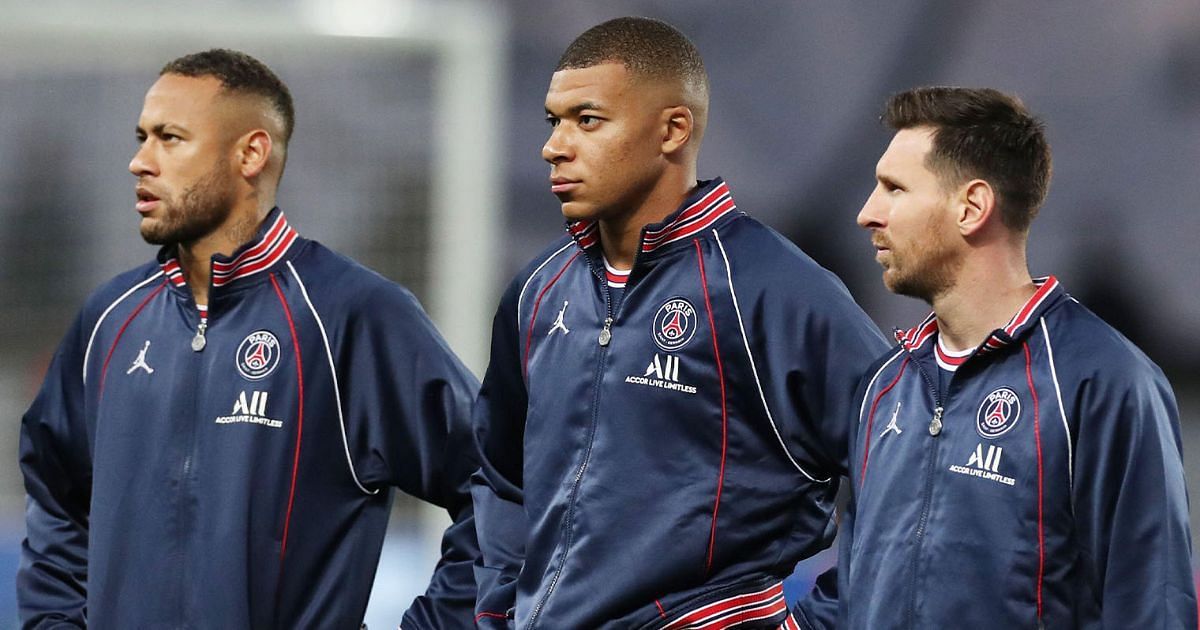 Former Ballon d'Or winner Michel Platini has dismissed suggestions that Lionel Messi, Kylian Mbappe and Neymar cannot play together at Paris Saint-Germain (PSG). He believes that not winning the Champions League does not define the trio.
PSG are looking to let go of one or two of the trio in the summer as they eye a squad rebuild. Reports suggest Messi could be the one leaving, while Real Madrid are keeping tabs on Mbappe.
Speaking on RMC Sport, Platini said that the PSG trio are exceptional together and the UEFA Champions League failures should not define them. He said:
"But of course Messi, Neymar, and Mbappe can play together. They are exceptional, they play well. It's wonderful to see Paris Saint-Germain play. Then you play a European Cup match, you play against Real, which is a very, very big European team, and it goes badly, you play Bayern, which is a very, very big European team, and it goes badly: that's how it is, that's football. Even in Barcelona, Neymar and Messi did not win the European Cup every year."
PSG told to change manager to win the Champions League
Former England footballer Danny Mills has urged PSG to sack Christophe Galtier at the end of the season. He believes that the Frenchman cannot help the Ligue 1 side win the UEFA Champions League.
He has suggested Diego Simeone and Jose Mourinho as the ideal managers for them to get the best out of their players and win the European trophy. He said on talkSPORT:
"If Paris Saint-Germain want to win the Champions League, there are two managers out there that they have to go for. One is Diego Simeone, because I think if you give him the tools for the job defensively they'll be so good. The attacking talent that they have got you can almost say 'you know what, go do what you need to do'.
"And the other is Jose Mourinho, because he will build the team for two seasons and he will put together one of the greatest teams ever. He will make them incredibly difficult to beat and he is a winner, simple as that."
Lionel Messi, Kylian Mbappe and Neymar have been in top form this season, but the Brazilian has been ruled out until the summer following an ankle injury.