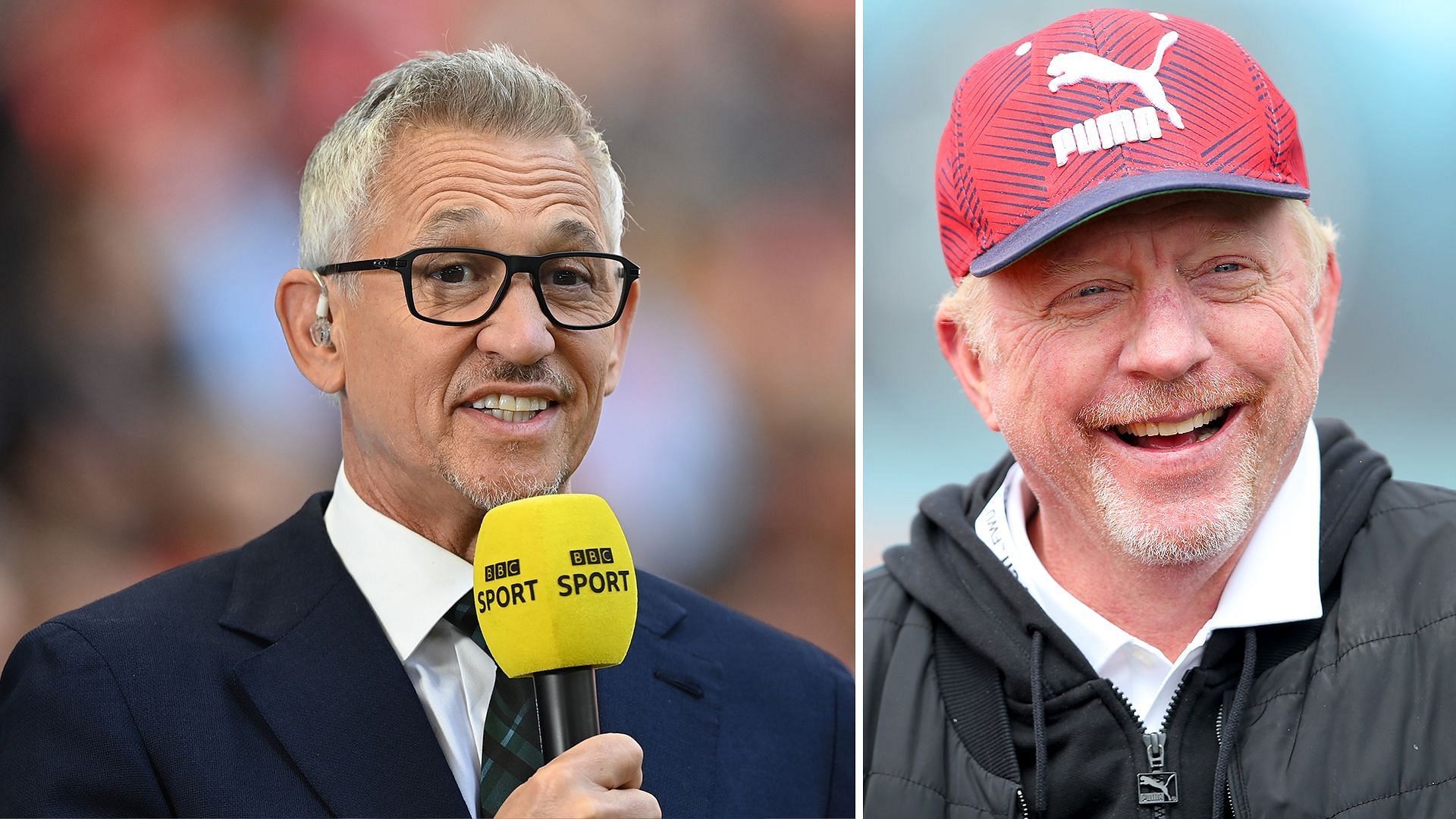 Boris Becker expressed his delight at Gary Lineker's return as the host of the BBC's Match of the Day (MOTD). The former German tennis star also responded to the veteran presenter's heartfelt statement regarding the controversy after his reinstatement.
Lineker, who has been the face of the BBC's Match of the Day for over two decades, was relieved of his duties as the presenter following the controversy surrounding his remarks.
The former English footballer's comments on the UK government's asylum policy, in which he drew a comparison to Germany's policy in 1930, had sparked a heated debate in the political arena.
After the suspension order was lifted, Lineker made the announcement that he would be making a comeback to Match of the Day on Saturday, March 18, on Twitter.
Boris Becker expressed his elation upon receiving the news and promptly took to social media to share the news of the reinstatement of the football legend. He even tagged Linker in his Instagram story.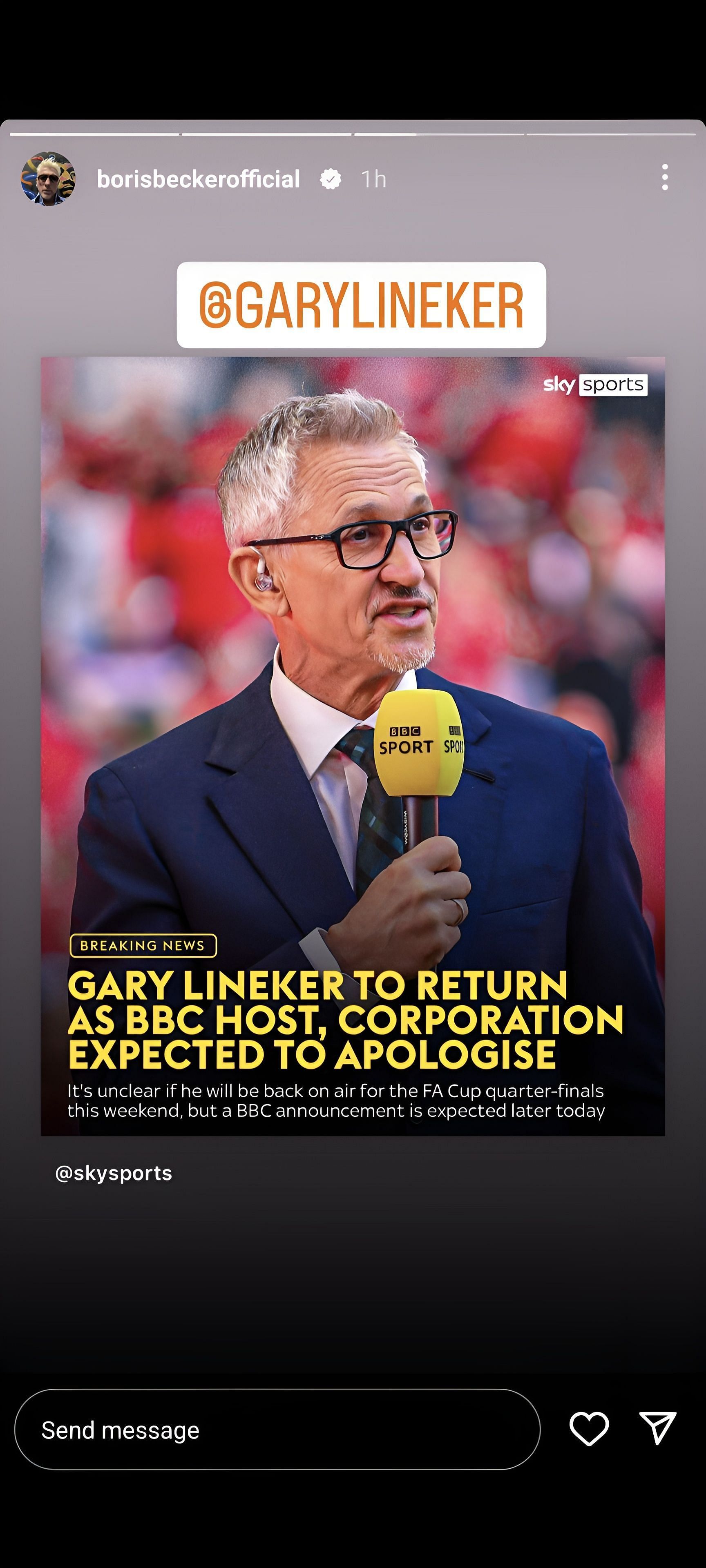 The Tottenham Hotspur legend received support from his MOTD colleagues Ian Wright and Alan Shearer for refusing to appear on the program.
The two Premier League icons, along with many other pundits, commentators, and BBC staff members, stood in solidarity with the TV presenter.
Becker stood in solidarity with Lineker's statement, which he had released upon his return.
"Word @garylineker," Boris Becker wrote.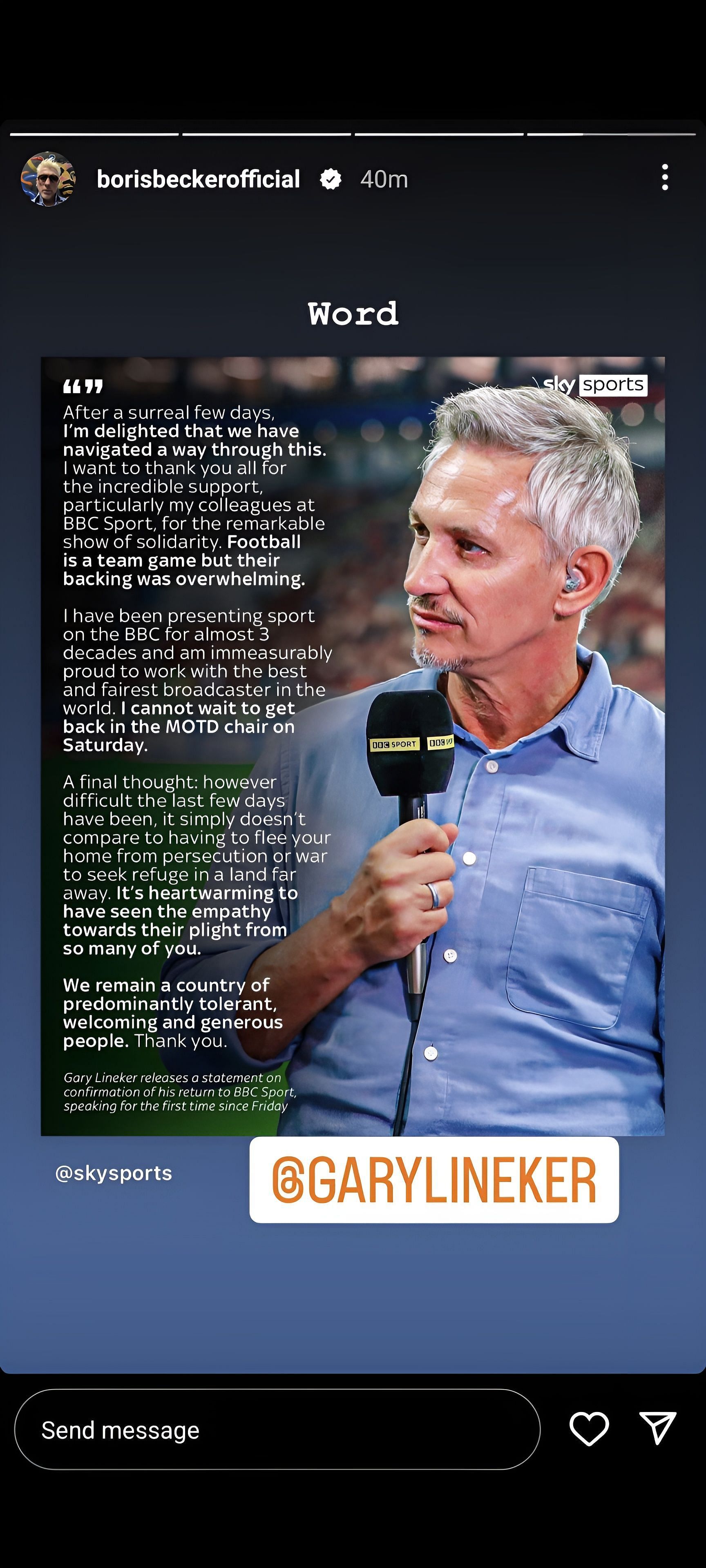 Boris Becker excited about the documentary based on his life and career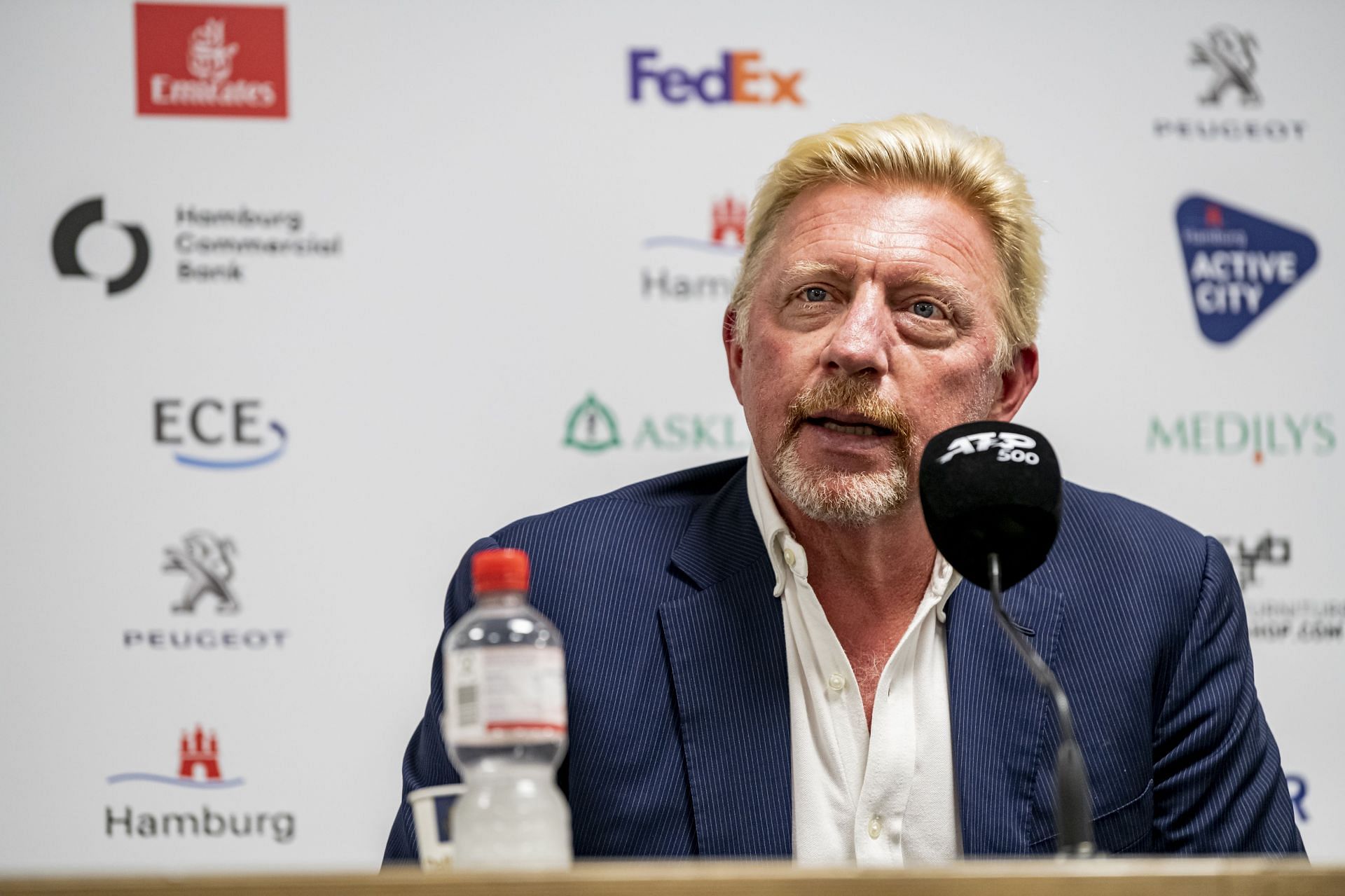 Apple TV+ is set to release a highly anticipated documentary that delves into the life and career of German tennis legend, Boris Becker.
The six-time Grand Slam singles champion is eagerly anticipating the release of the documentary, aptly titled "Boom! Boom! The World vs. Boris Becker." The documentary premiered in Berlin last month and is now scheduled for release on April 7 on Apple TV+.
The documentary chronicles the remarkable career of the former World No. 1, along with his tumultuous personal life, including his widely publicized court trial for financial fraud.
Becker was sentenced to prison last year and served eight months before being released in December. Despite his legal troubles, he made a notable appearance at the premiere of his documentary in Berlin.
Now that a worldwide release date has been announced, the 55-year-old expressed his enthusiasm for the upcoming event.
"Game, Set and Action. I'm looking forward to the Apple TV+ Documentary 'Boom! Boom! The world vs. Boris Becker' launching on Friday 7th April @appletvplus," Becker wrote on Instagram.
The upcoming film will showcase exclusive interviews with some of the most prominent figures in the tennis world, such as Novak Djokovic, who was previously coached by Becker, John McEnroe, Bjorn Borg, Mats Wilander, and Michael Stich.