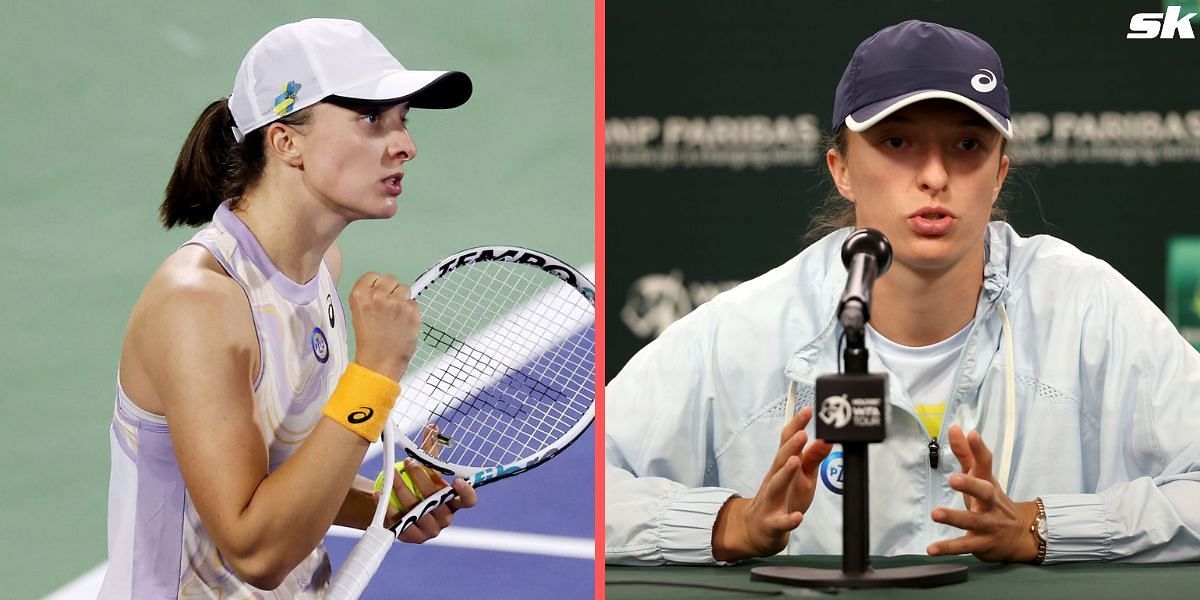 Iga Swiatek has revealed that she worked very hard on the mental side of things after an early fourth-round exit at the Australian Open in January. While her level of tennis was at its peak even during the Melbourne Major, Swiatek felt she was 'playing not to lose' as opposed to 'playing to win' and got rid of that mindset after the Australian Open.
Swiatek has won 10 of her last 11 matches since the Australian Open, which includes the Qatar Open title, a run to the Dubai Tennis Championships final, and wins in her first two matches at Indian Wells this week.
Swiatek got through a huge challenge from Bianca Andreescu in the third round on Monday, making comebacks from a break of serve down in both sets, before eventually winning 6-3, 7-6(1). Reflecting on her much-improved mindset of late as compared to the start of the season, the world No. 1 said she is no longer playing with the fear of losing.
"After Australian Open, honestly I did a lot of work to not feel like I'm playing not to lose. So right now I don't feel that way," Iga Swiatek said in a press conference after beating Andreescu.
Elaborating on the same, Swiatek explained that she worked on de-stressing and reminded herself not to feel the need to hit every shot perfectly, in turn being ready to play long rallies and grind it out on the court. The 21-year-old Pole "dug into everything tennis-wise" and strayed away from the pressure of maintaining her dominance on tour.
"Well, just kind of reminding yourself, getting rid of the pressure a little bit, reminding yourself that you're there to run, to play those longer rallies, and not to expect that you're going to make every shot perfect because you're doing it in practices," the Polish star highlighted.
"Yeah, I just change my mindset, and I was really like digging into everything tennis-wise, so it kept my mind busy from all the fuss that is around to the rankings and everything," she added.
Swiatek's win over Andreescu set-up a thrilling prospect in the next round as the top seed takes on an in-form Emma Raducanu.
"There are some matches where I feel chaos, but honestly it's not happening often" – Iga Swiatek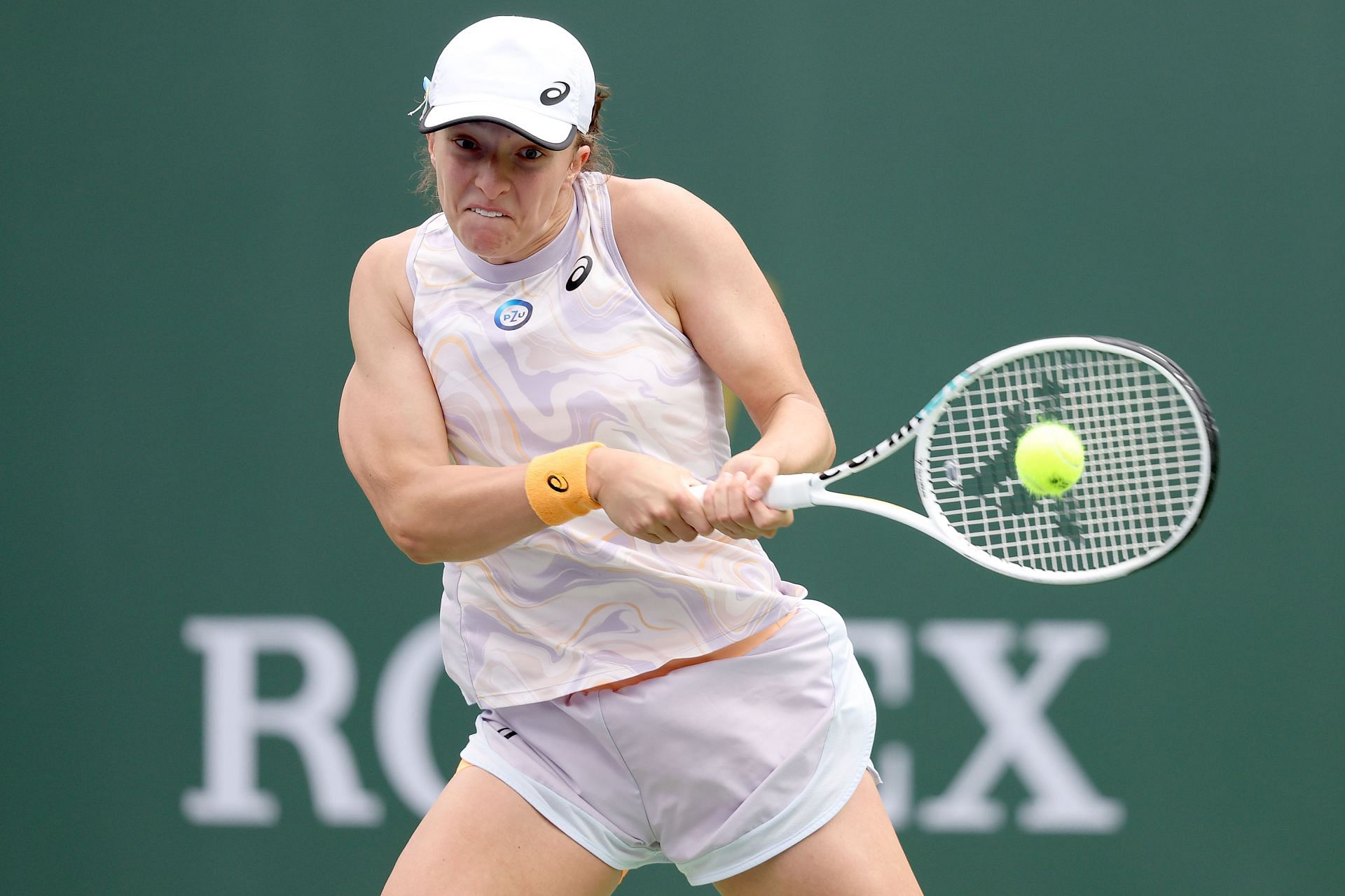 Iga Swiatek also opened up about her problem-solving skills, admitting that she too feels a nagging sense of chaos during matches. However, Swiatek is a lot more calm and composed than chaotic on the court, suggesting that she is able to problem-solve effectively more often than not, as evidenced by her ability to absorb pressure from opponents on a regular basis.
Once she finds momentum, Swiatek 'goes with the flow.'
"Most of the times I feel like I have improved, but there are some matches where I feel like a little bit in chaos, and I don't know which way to go that it's gonna work," Iga Swiatek confessed.
"But honestly, it's not happening often. In more cases I kind of choose the right solution, and then I'm playing better. Then, you know, the momentum changes and, yeah, I just go with the flow," she added.
Swiatek extended her winning streak at Indian Wells to eight matches, having won the title last season. She has also won 12 sets in a row at the WTA 1000 event in California. The three-time Grand Slam champion goes into the match against Raducanu, having won their previous match at Stuttgart last season.