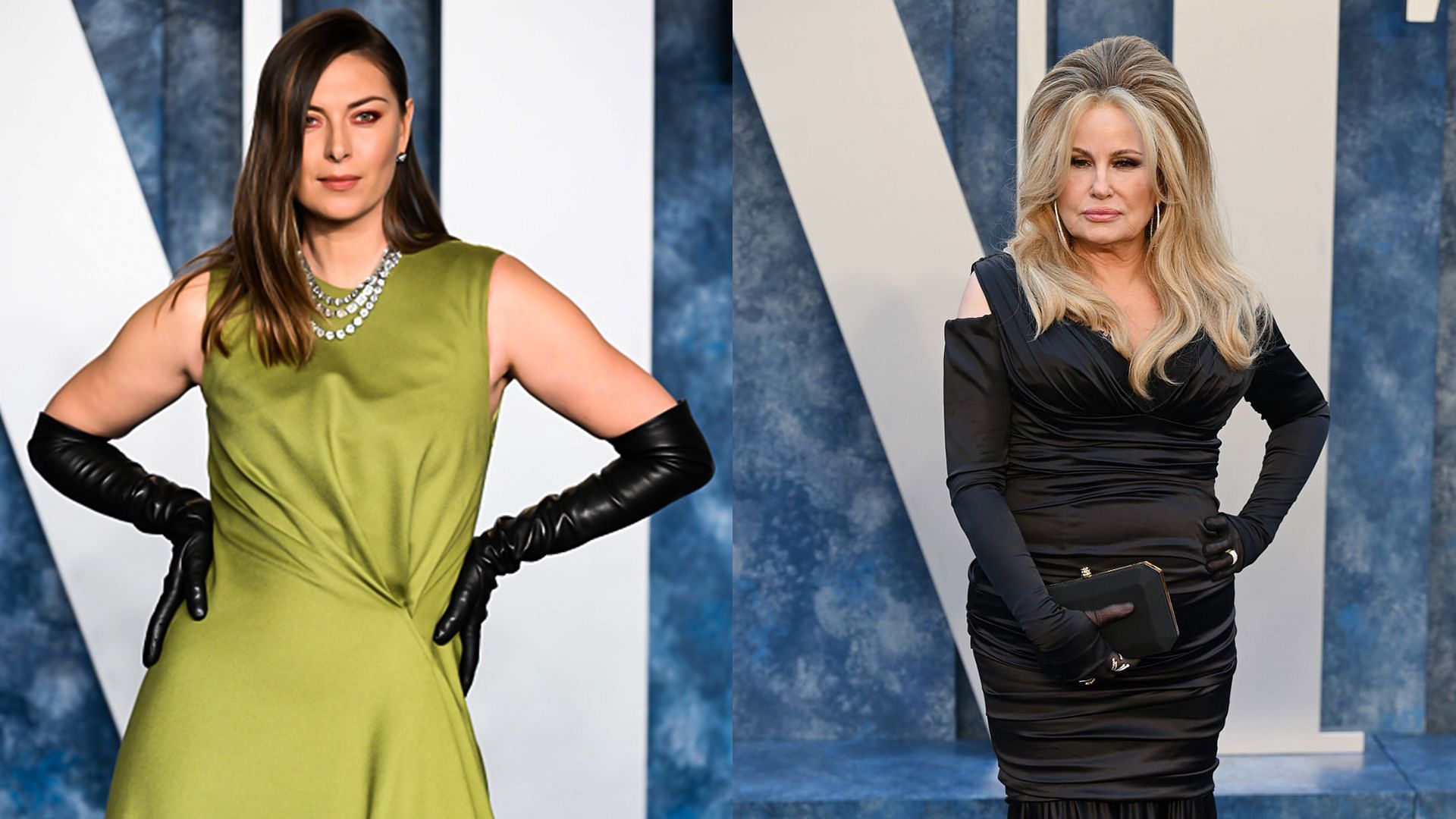 Maria Sharapova shared her plans to rewatch 'The White Lotus' after running into the star of the show, Jennifer Coolidge, at the 2023 Vanity Fair Oscar Party.
Sharapova attended the event in style in a beautiful olive green dress, complemented by black leather gloves and towering platform heels. She looked stunning with her minimal makeup and sleek hairstyle that allowed her outfit and jewelry to shine.
The former World No. 1 ran into Jennifer Coolidge at the event and gushed over the actress. Coolidge recently earned critical acclaim and accolades for her role in the popular TV show 'The White Lotus', including the 2023 Emmy award for Best Supporting Actress.
Maria Sharapova raved about getting to meet Coolidge and declared her decision to rewatch 'The White Lotus' in honor of the meeting.
"Rewatching White Lotus tonight since I met the queen," Sharpova wrote.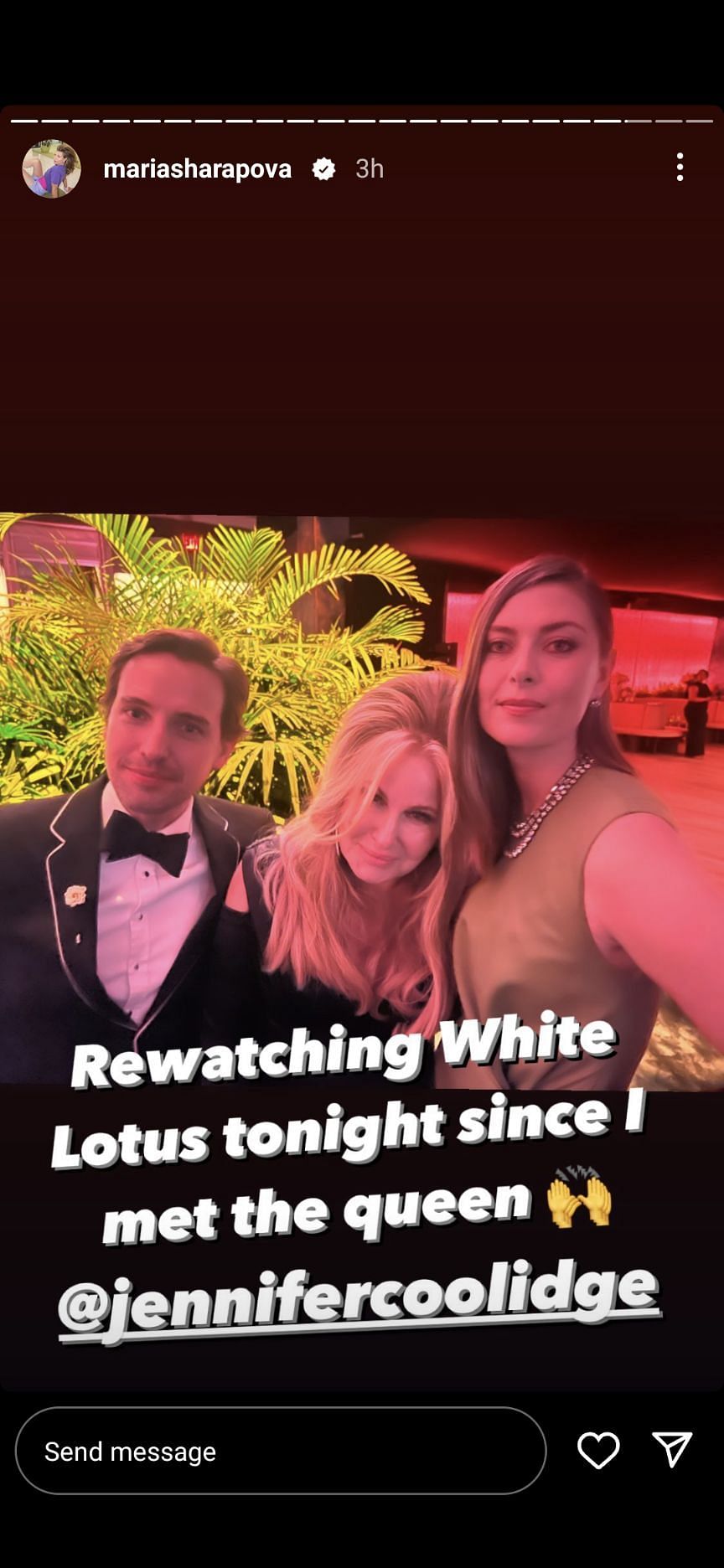 Sharapova looked ecstatic to have met the Emmy award-winning actress.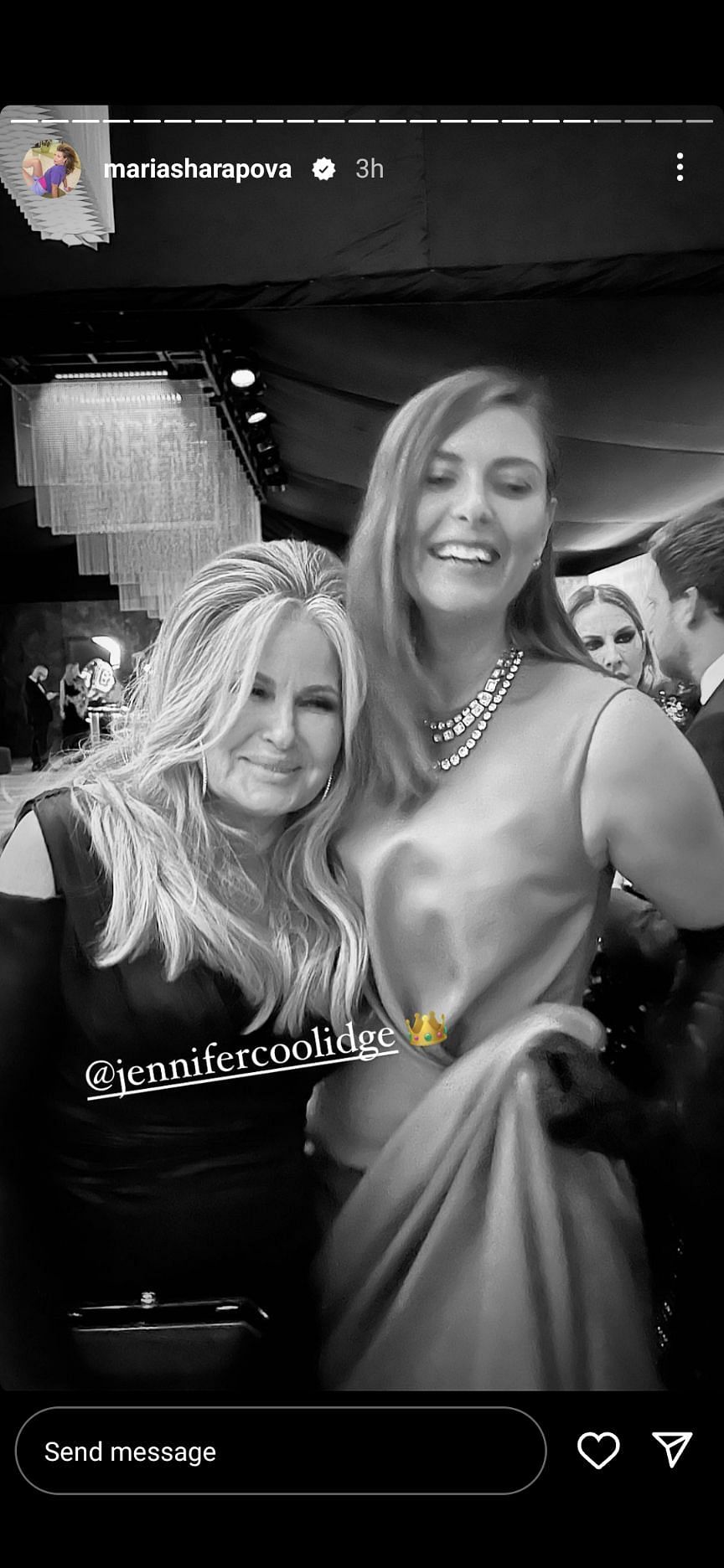 Daniil Medvedev seeks to draw inspiration from compatriot Maria Sharapova's success in mastering clay court surfaces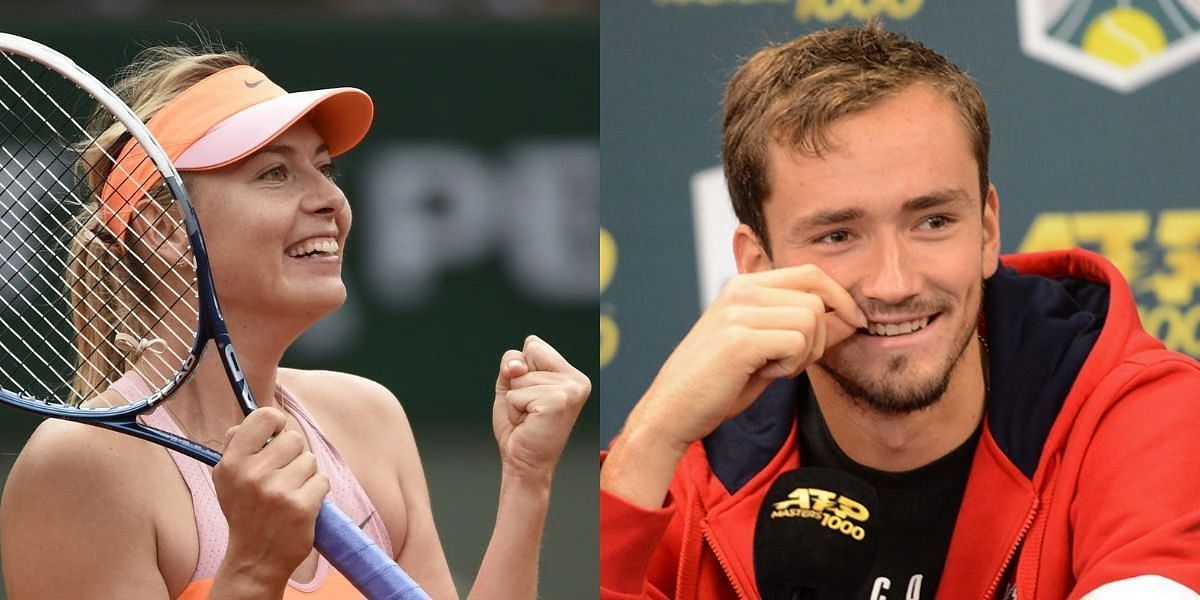 In a conversation with Eurosport on March 4, Daniil Medvedev opened up about his desire to seek motivation from Maria Sharapova's success on clay courts.
Sharapova was not a fan of playing on clay in the early parts of her career, but she managed to conquer her challenges on the surface and even went on to win two French Open titles.
"True, I forgot about that. Yes [I can be inspired by Sharapova's journey]," Medvedev said.
The Russian named his limited mobility on the surface as his biggest obstacle in achieving success on clay.
"And that's true, I never was able to move really well on clay. I slide not before the shot, but after the shot, because I don't know, maybe I'm scared or something," he asserted.
During his title run on the slow courts of Doha, Medvedev's coach, Gilles Cervara, observed his playing style and remarked that if the former World No. 1 could move as well on clay as he did on slower hard courts, he would be unstoppable.
"In Doha, the [hard] court was really slow, probably one of the slowest, together with Rotterdam a few years back. And my wife told me that my coach Gilles was watching me play, and I was running everywhere, doing lobs, returning smashes, and he was like, 'Damn, if Daniil could move well on clay, I think he would be unbeatable," said Medvedev.
Daniil Medvedev is currently competing at the 2023 Indian Wells Masters where he will take on Alexander Zverev in the fourth round.