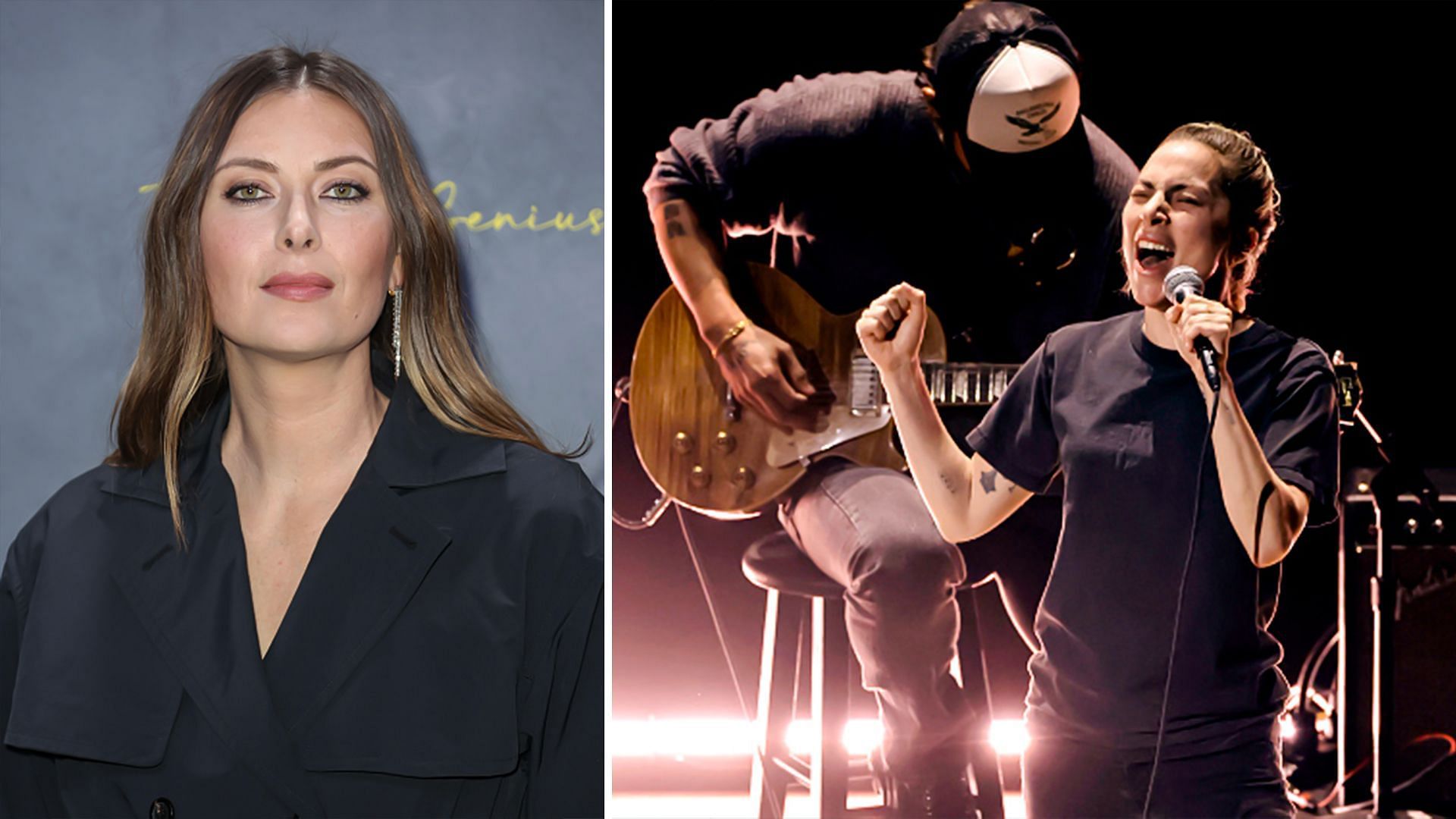 Russian tennis legend Maria Sharapova was awestruck by Lady Gaga's stunning performance at the 2023 Oscars.
Lady Gaga delivered a stunning rendition of her Oscar-nominated song, "Hold My Hand" from Top Gun: Maverick at the 95th Academy Awards. The performance was a departure from her usual flamboyant style, as she opted for a stripped-down approach that showcased her raw talent.
Gaga's desire to present a more authentic and unfiltered performance was evident, and it was a refreshing change of pace for the audience. Her decision to eschew the usual theatrics and focus on music was a bold move that paid off in spades.
The stunning performance left former World No. 1, Maria Sharapova, in awe. She promptly took to social media to express her admiration, stating that she was captivated by the raw energy and skill on display.
"I loved this moment. The artist and the art form. And that's it," Sharapova wrote on her Instagram story.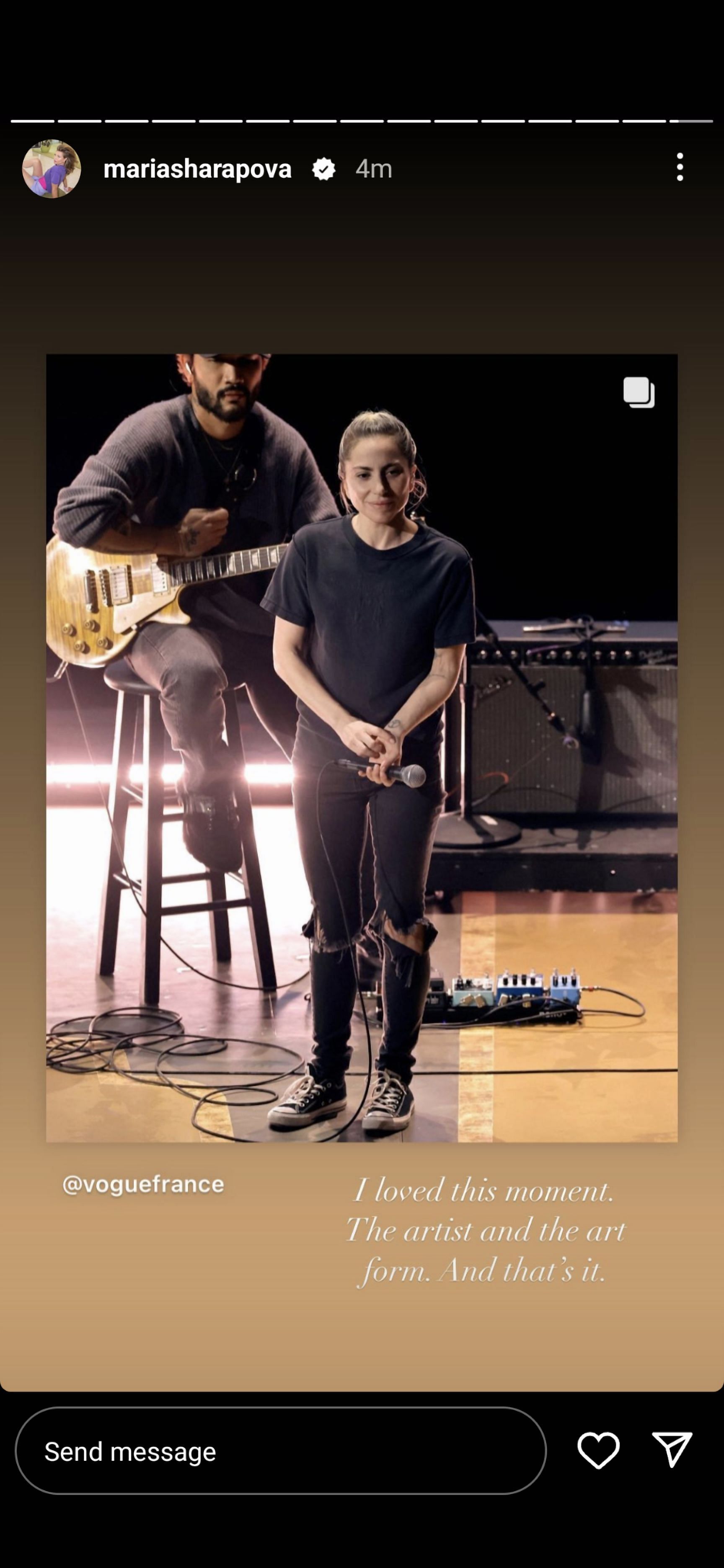 Maria Sharapova steals the show in a stunning green dress at the 2023 Vanity Fair Oscar Party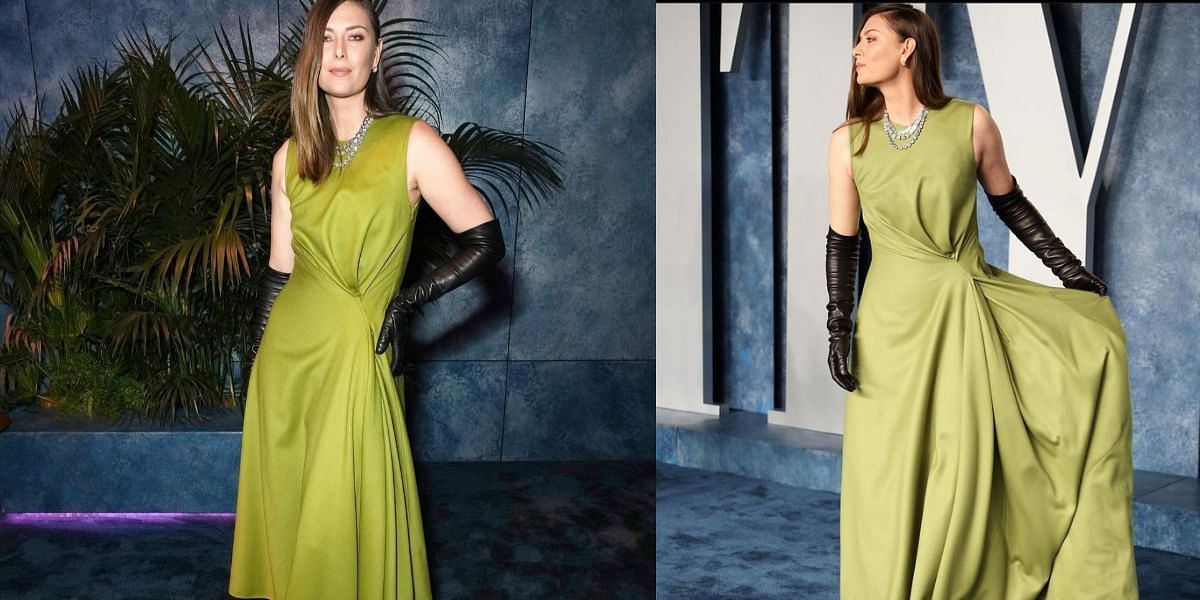 Maria Sharapova made a grand entrance at the 2023 Vanity Fair Oscar Party, donning a breathtaking green floor-length dress that accentuated her impeccable fashion sense.
Since retiring from professional tennis, the 35-year-old has established herself as a prominent figure in the fashion industry. She has also been gracing numerous fashion events worldwide. In February, she appeared at the Moncler Genius fashion show during London Fashion Week, where she had a delightful reunion with American tennis legend Serena Williams.
At the 2023 Vanity Fair Oscar Party, the former World No. 1 made a stunning fashion statement. She donned a beautifully draped olive green Versace dress that exuded elegance. She accessorized herself with a pair of sleek black leather gloves that added a touch of sophistication.
The Russian tennis star elevated her style game even further by pairing her outfit with black platform heels, which gave her a more statuesque appearance.
Sharapova made an intelligent fashion statement at the Vanity Fair Oscar Party by choosing to showcase her outfit and jewelry. She opted for a more natural and minimal makeup look, which perfectly complemented her stunning ensemble. Completing her look, she selected a simple yet elegant sideswept sleek hairstyle to add a touch of sophistication to her overall appearance.