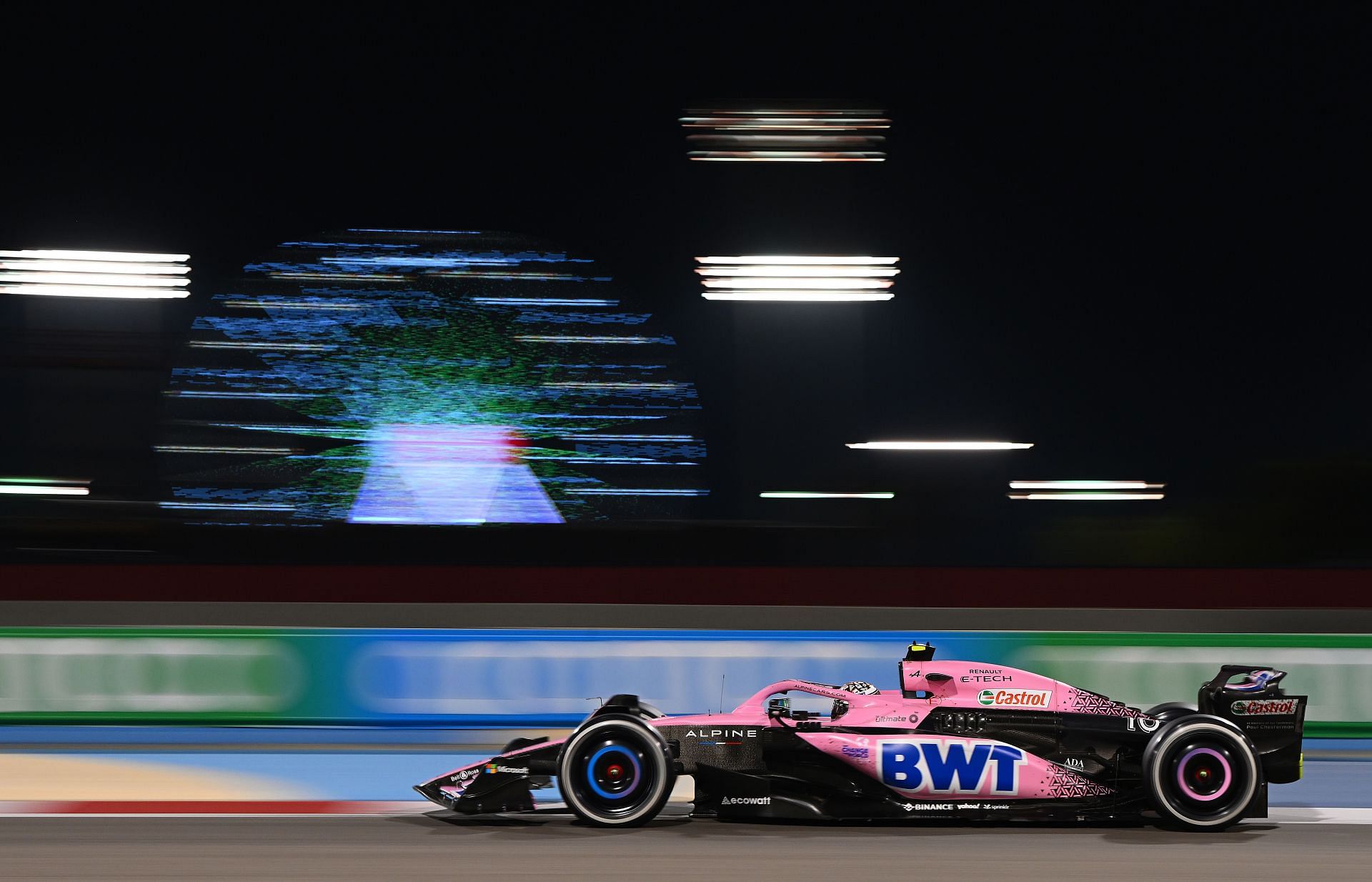 Alpine CEO Laurent Rossi believes his team's power unit is much closer to those of competitors like Mercedes, Ferrari, and Red Bull.
The French giants have a slight edge over other works teams. This is because they do not give their power units to any customer team. Hence, they can work exclusively for their own power unit and integrate it well with the chassis.
Speaking on the Beyond the Grid podcast, Alpine's CEO explained how teams could definitely lose a championship if they do not have a good power unit. He recalled how difficult it was to close the gap on other teams a few years ago due to power unit limitations.
Rossi said:
"It's definitely better than where it was, to be honest with you. I like to say that you don't win a championship only because of a PU, but you certainly lose it. And the deficit of performance that the PU was generating in prior years was making it impossible for us to aim at anything better than fifth."
He added:
"We were basically losing a good three to five tenths a lap because of the PU, only because the integration of the PU was not perfect and not because the PU was not good in and of itself, but it was just not optimised, integration wise."
Rossi then praised Renault's PU headquarters in Viry for creating a new power unit capable of challenging other works teams and increasing Alpine's hopes of moving up the F1 grid. He concluded:
"I mean, Viry [Renault's power unit headquarters] are very much capable of extracting as much horsepower as they want from the PU, but it was not like a seamless job in terms of integrating the two. The new one is definitely much closer to the competition, I think we are like in the ballpark of a tenth with the best."
---
Alpine team boss uncertain about A523's 'true pace' after Bahrain GP
Alpine team principal Otmar Szafnauer recently revealed how he and his team were unsure about their car's full potential. This was mainly because both Pierre Gasly and Esteban Ocon were quite far from each other, making it harder for the team to access where they stood on the grid.
Speaking about the Bahrain GP, Szafnauer said:
"We still don't know its true pace because of some of the operational things that happened in the race. Esteban had all of his issues that we talked about, Pierre was stuck in 19th for quite some time at the beginning."
Pierre Gasly had to start from the back of the grid after his time was deleted during qualifying, whereas Esteban Ocon served three time penalties for various reasons. He was so far behind after the penalties that he simply retired the car to save the power unit and other components.