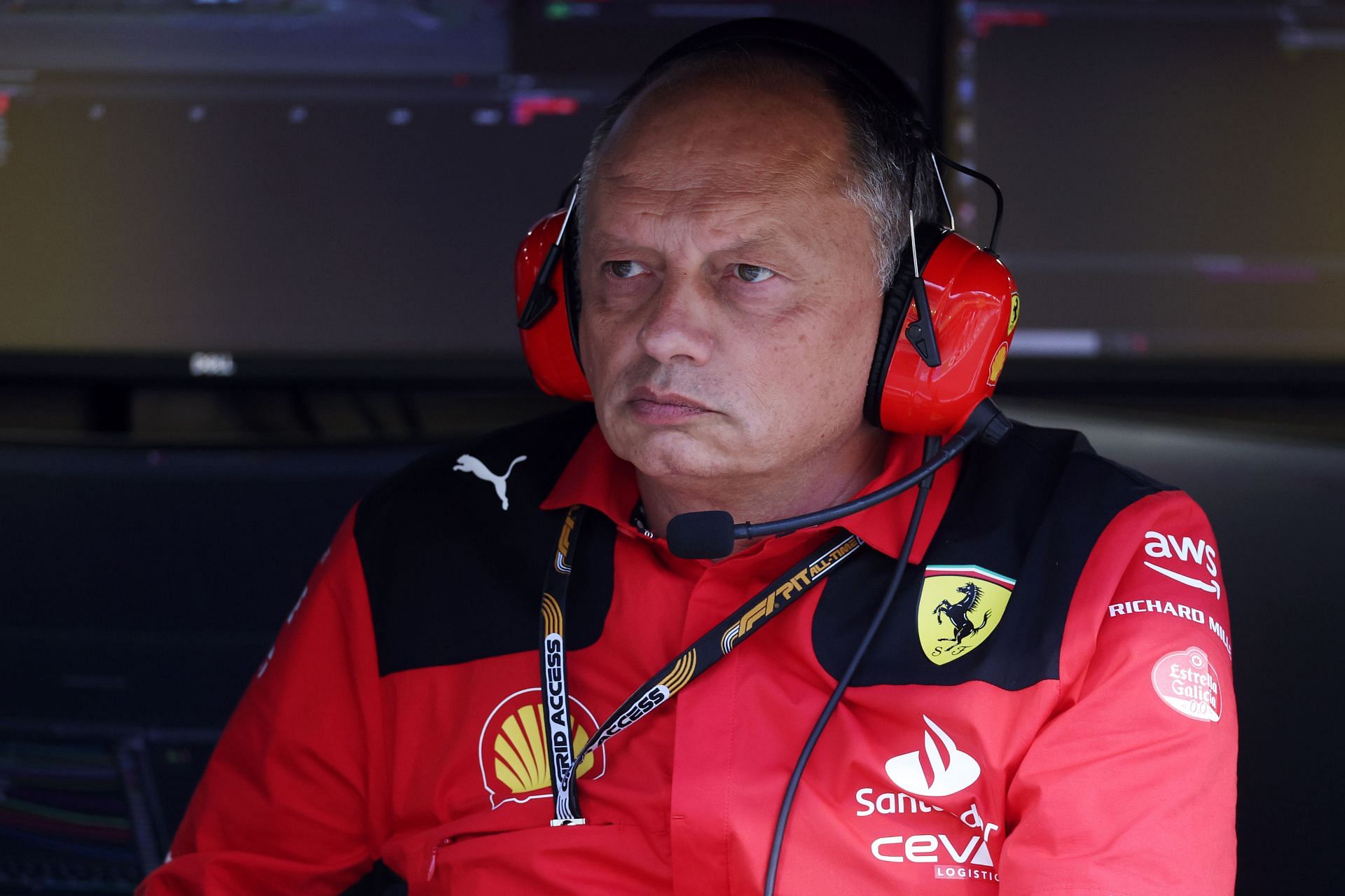 The 2023 F1 season did not kick off in the best possible way for quite a few teams in Bahrain. While Red Bull romped away with a 1-2 finish, its competitors showed signs of real struggle. Mercedes boss Toto Wolff called the first race of the season, the 'worst of his career'.
The F1 circus reaches Saudi Arabia this weekend, a race that should ideally have a lot of questions around it, but surprisingly it doesn't. Having said that, there are a few teams on the grid that are still reeling from the results of the race in Bahrain and will be looking at the race in Jeddah with a certain eagerness.
Some teams will arguably be a bit desperate for a strong result this weekend to kickstart their campaigns. Who are these teams? Let's take a look.
---
#1 Ferrari
If we go by the leaks that we hear on an everyday basis, Ferrari are a team in turmoil. Multiple people have left and a power battle has begun. The environment within the team does not look conducive enough for a title challenge.
Having said that, Fred Vasseur was not too downbeat after the first race of the season that saw the return of reliability issues for them. These kinds of things are just not desirable and after a point, you have to expect these changes to have an impact on the title battle this season.
Charles Leclerc has no intention of leaving Ferrari and would even like to tie his future further to the team.

The Monegasque does want to become a Formula One world champion as soon as possible. But he wants to do it with Ferrari.#F1 #SaudiArabianGP pic.twitter.com/k5UBDOn9cL

— Fastest Pitstop (@FastestPitStop) March 13, 2023
The only possible way fears of another failure of a season can be alleviated is if the car romps up to Saudi Arabia and scores a strong result. Now, the strong result might not necessarily be a win. The Red Bull is an exceptionally modified piece of machinery and beating it in a race with Max Verstappen driving is going to be tough.
Having said that, even a competitive outing where Charles Leclerc is within touching distance of Max Verstappen will be a major step forward for the team. Ferrari will be hoping to build the foundation for its 2023 F1 season in Jeddah and a strong result will go a long way in helping accomplish that.
---
#2 Mercedes
If there was any team that gave the appearance that they had seen a ghost after the showing in Bahrain, it was Mercedes. Toto Wolff sounded dejected. Lewis Hamilton blamed the designers for not listening to him and George Russell proclaimed that Red Bull will win every race this season.
Much has been made of all these comments and reports have emerged that Mike Elliot has been given an ultimatum of sorts to improve the car.
The question at this stage of the game is what we can expect from Mercedes this season. Can the team challenge for the F1 title? Well, maybe not.
Having said that, the car wasn't as bad as it still challenged the Ferrari of Carlos Sainz and held its own on the straights. Whether the team has admitted defeat or not, it's safe to say that they will be desperate to gain some traction in Jeddah.
---
#3 Alpine F1
One team that should be massively disappointed with how the race went in Bahrain is Alpine. After all the talk of holding 4th in the championship, the first race of the season showed that the outfit has a long way to go. Aston Martin has well and truly jumped to the front-running group while Alpine could not even beat an Alfa Romeo in Bahrain.
The team is still not sure where it lies in the pecking order as it did not have a clean F1 weekend. The team will be hoping for a more straightforward weekend in Jeddah and that they can establish themselves in the midfield for the time being.