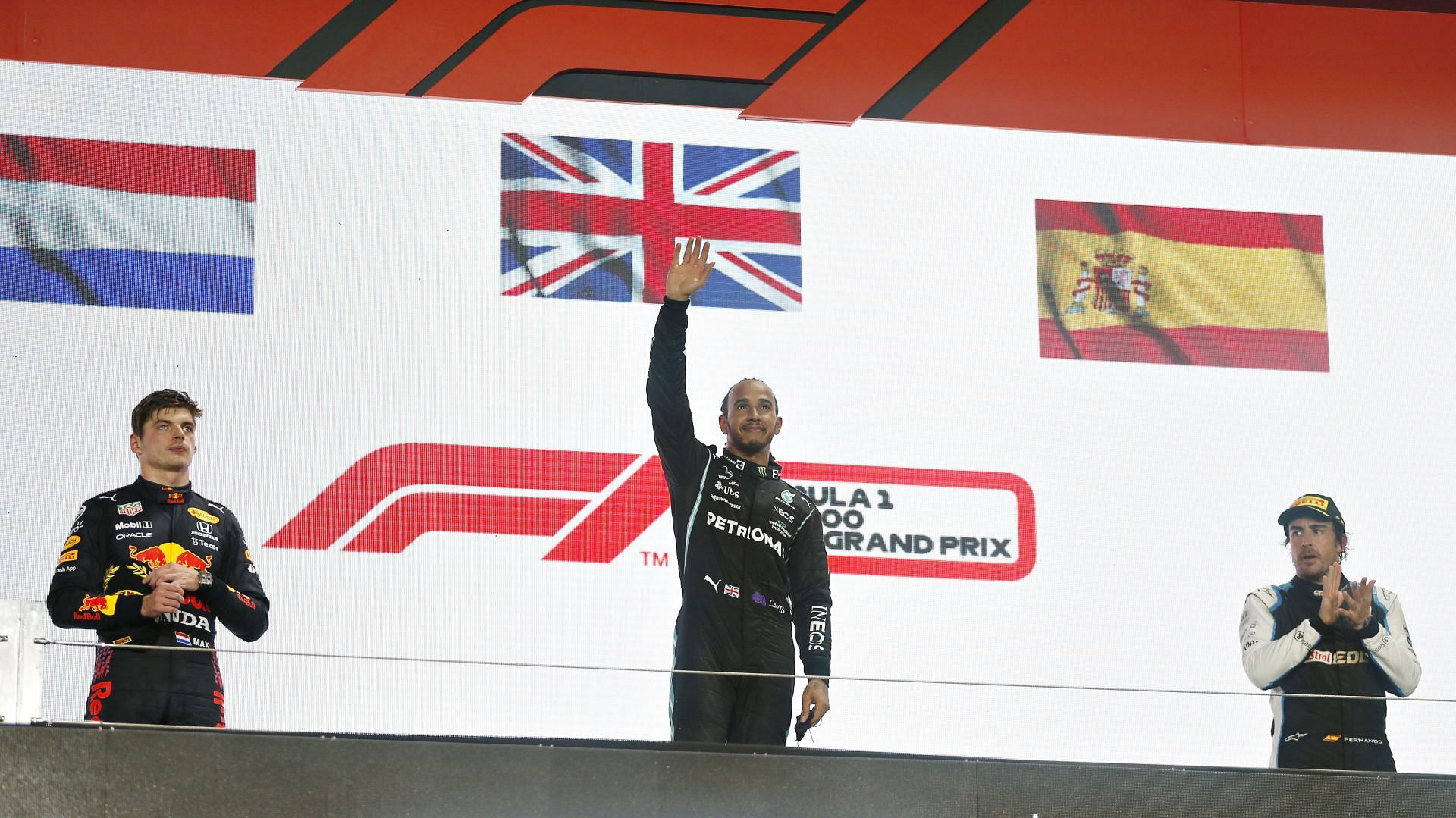 Naomi Schiff believes Fernando Alonso is better than both Lewis Hamilton and Max Verstappen.
Fernando Alonso is the most experienced driver in Formula One history, but where he rates among all-time greats is a topic on which Schiff has weighed in.
The Spanish driver surprised the world last time out in Bahrain with his P3, his second podium in nine years. However, considering his high level of performance, everyone believes there is more to come in 2023.
While she did not declare Fernando Alonso the greatest, Schiff did state that he is superior to both Verstappen and Hamilton in terms of sheer skill.
"So in my ideal world, I'd love to see them all in one team and who comes out on top," Schiff told to Sky Sports F1.
Schiff explained why she believed Fernando Alonso was so good, claiming he constantly seems to be three steps ahead.
"Max is one of those [top] drivers so is Lewis but I don't know, as I've grown up, always looking up to Lewis and as much as I grew up on karting circuits with Max, knowing that Max would win everything, I think Fernando might just trump them in the sense that he's so much more mature," she said.
She continued:
"He's been in it for so long. I think even last year, we could see it in the Alpine and that there were moments that he was just extracting the absolute maximum out of their car. In an on track battle, he always gets the one up somehow, he just always knows exactly where to put his car."
Karun Chandhok, who joined Schiff on the podcast, stated that one of Alonso's greatest talents was his passion for racing.
"This is a guy who just loves racing, he loves driving. On days off, he's at his own go-kart track driving around with the 15 year old kids in his academy." Chandhok said.
---
Lando Norris jumps on the Fernando Alonso hype train
During his spare days, Lando Norris frequently engages in conversation or gaming with his followers on Twitch. Even though the 2023 season has only just begun, the kid has already picked this season to win the championship during his recent Twitch stream.
Neither Charles Leclerc of Ferrari nor Max Verstappen and Sergio Perez's team from Red Bull are involved. The 43-year-old Fernando Alonso, who had a career resurrection thanks to his podium finish in the season opener, has been chosen by the British driver instead.
In his first Aston Martin appearance, the Spaniard earned a P3 and his 99th career podium. It now appears that Norris has jumped on the Alonso hype train since AMR23. He appears to be capable of consistently claiming victories and podium positions.
That may very well be plausible based on Alonso's performance in the season opener and preseason testing. Aston Martin's cars have excelled this season and have even defeated Mercedes, Alpine, and McLaren.