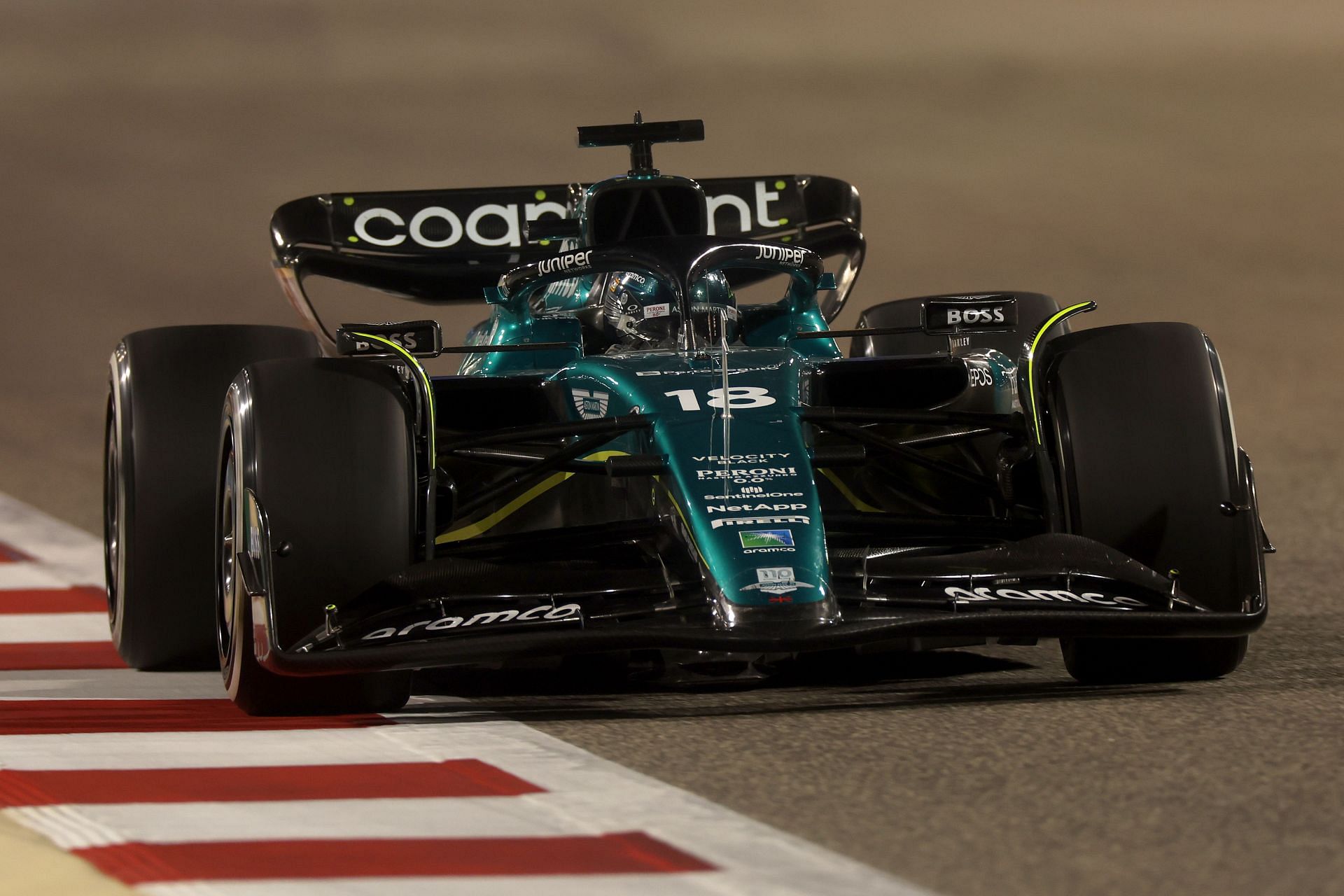 Aston Martin lived up to pre-season expectations, and maybe have even surpassed them, when Fernando Alonso fought through the grid to finish on the podium at the Bahrain Grand Prix.
Alonso made light work of seven-time world champion Lewis Hamilton and Ferrari's Charles Leclerc to finish third at the Bahrain International Circuit. Despite the team's strong performance, Aston Martin is expected to perform much better at the next Grand Prix in Saudi Arabia, according to Lance Stroll's trainer Nuno Pinto.
Speaking on the Vamos Falar de FUm podcast, Pinto said (via soymotor):
"You have to analyze the reality of the numbers. In theory, Bahrain was not the strongest track for the team at the start of the championship. In theory, the potential of the car in Jeddah was better than in Bahrain, taking degradation out of the equation, talking about pure and hard competition."
He also named three circuits that would be best suited to Aston Martin, saying:
"I want to get to Barcelona, I want to get to Budapest, I want to get to Austria."
In another car in Bahrain, Lance Stroll managed to finish P6 and score important points for the team. It was even more impressive considering he broke his wrists just before the season got underway.
The injuries were later disclosed to consist of fractures in both wrists and a broken toe. While doctors told Stroll that he wouldn't be able to race until round three in Australia, he defeated all odds to race in Bahrain.
Speaking about the Canadian's injury recovery, his trainer Pinto confirmed that Stroll will be at his best by the time the sport heads to Australia. He said:
"No, not in Arabia, but in Melbourne it [Stroll's fitness] will be 100%"
---
Aston Martin tipped to be a race winner this season: "Fernando Alonso's experience will make the difference"
Former McLaren team coordinator Joe Ramirez believes Aston Martin and Fernando Alonso could potentially win a race in 2023.
Speaking to Spanish outlet AS, Ramirez stated that the Silverstone-based outfit could likely challenge Red Bull Racing this year. He said:
"It is very possible. The way things look, I think he can do it. There will be a race that does not favor Red Bull so much that it rains or that there are slightly special circumstances and there they can take advantage of the opportunity because Fernando's experience will make the difference. I predict it and I wish it for Alonso, for the friends I have at Aston Martin and for the Spanish fans."