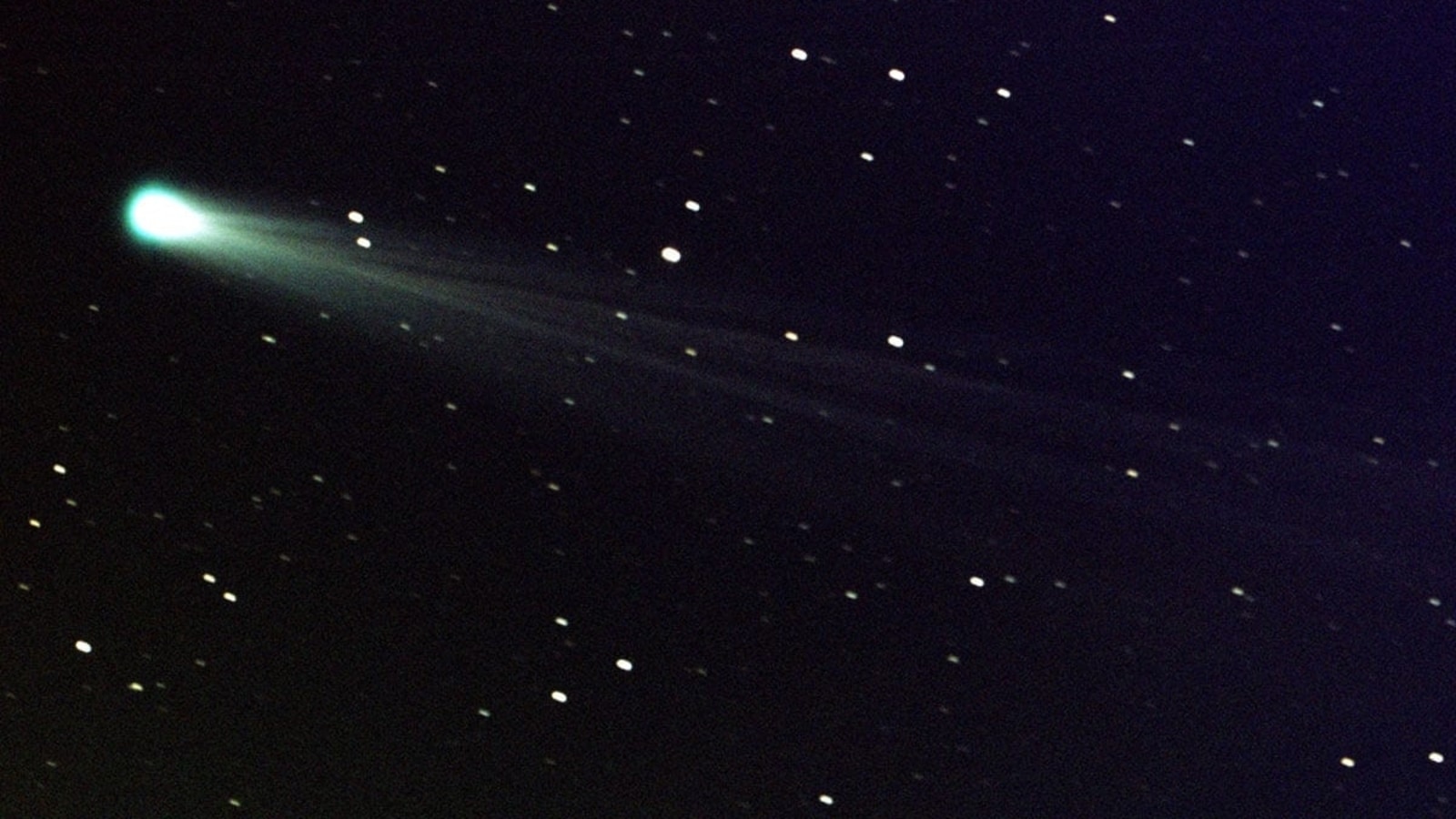 Although Comets often make trips to Earth, the Comet ZTF which passed Earth last month was an extremely rare sight. It has a period of approximately 50000 years, meaning it was witnessed by Neanderthals the last time it passed by Earth. A comet also orbits the Sun, but unlike an asteroid, it's composed of ice and dust. When a comet gets close to the Sun, its ice and dust content start to vaporize. So, when seen in a telescope, a comet appears fuzzy and has a tail. Now just a month after its passing, it seems like Comet ZTF has become old news as a new Comet is expected to pass by Earth in 2024, and it could be a special one.
Comet C/2023 A3 discovery
The Comet, known as C/2023 A3 (Tsuchinshan–ATLAS), was discovered by the Asteroid Terrestrial-impact Last Alert System (ATLAS) in South Africa on February 22, which scans the night sky for moving objects and reports any potential detections. Shockingly, the comet was initially mistaken for an asteroid and was only later determined that it was the same object captured 6 weeks prior by the Purple Mountain Observatory (Tsuchinshan) in the east of Nanjing, China.
The images of Comet C/2023 A3 were also captured using the wide-field survey camera at the Zwicky Transient Facility at the Palomar Observatory on December 22, according to space.com. After studying the images, it was revealed that the object had a short tail and condensed coma which confirmed that the object was indeed a comet, and not an asteroid.
What's special about Comet C/2023 A3?
When initially discovered in the constellation Serpens about 1.09 billion years away from the Sun, Comet C/2023 A3 was faint. However, when this Comet reaches its closest point to the Sun on Sept. 27, 2024, the Comet will be near Mercury's orbit and at a much closer distance. This change in solar distance will increase the Comet's intrinsic luminosity by 17 magnitudes, according to space.com.
Just two weeks after this, Comet C/2023 A3 will pass Earth at its closest distance of 71 million kilometers on October 12, 2024. And on October 17, it will appear low in the west-southwest evening sky from 1 to 3 hours after the sunset.