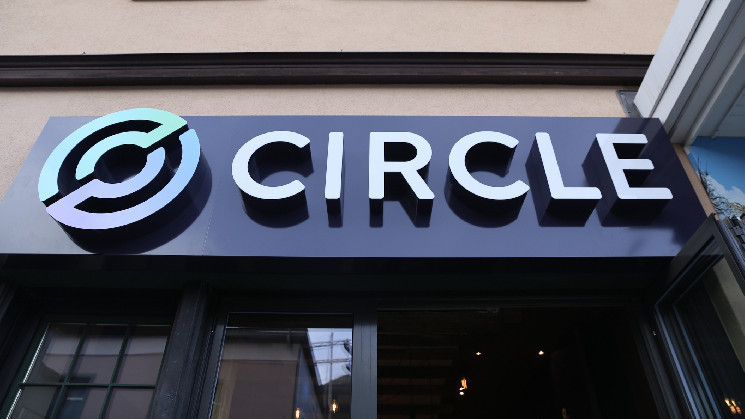 ---
Circle-issued USDC's s inability to hold its peg against the U.S. dollar three days ago sent investors fleeing.
Circle has removed about 3.9 billion USDC from the circulating supply since last Friday, with the current total supply at 39.5 USDC, Messari data shows. Circle has still minted new coins, adding to the circulation, but much fewer than it burned.
"It's likely to take some time before market participants feel comfortable parking their holdings in any stablecoin over long periods of time," Joe DiPasquale, CEO of crypto fund manager BitBull Capital, told CoinDesk in an email.
The drop in USDC supply started as the stablecoin issuer's ties to embattled Silicon Valley Bank (SIVB) became apparent, and the banking industry seemed to be nearing a meltdown. Circle confirmed on Friday that it had $3.3 billion of its reserves tied to SVB, and its price against the dollar plunged to $.87 cents on the Kraken exchange early Saturday – far lower than it sunk when crypto exchange FTX's collapse sent markets reeling. USDC has subsequently regained its peg and Circle has said it would transfer the reserves to BNY Mellon.
A report from crypto data firm Kaiko noted that the USDC-USD trading pairs on centralized exchanges (CEXs), which offer real-time exchange rates into the dollar, pushed the daily trade volume to an all-time high of $600 million on Saturday. By comparison, the daily average trade volume ranged between $20-$40 million in the prior week.
More of the trades have come on CEXs, which "could not support the influx in sell volume, which caused USDC's exchange rate to nosedive," Kaiko said.
Meanwhile, decentralized exchanges (DEXs) Uniswap and Curve processed record-high trade volumes over the weekend amid de-pegging as traders rushed to swap USDC for ether (ETH) and tether (USDT). Curve and Uniswap V3 processed nearly $6 billion in volume of the USDC-USDT pairing, Kaiko's report showed.
The dollar de-pegging has also created "countless arbitrage opportunities" in the DeFi ecosystem, with Aave and Compound receiving more than $2 billion in repayments, mostly in USDC, as borrowers repay loans at a discount, according to Kaiko.
Kaiko Research Analyst Riyad Carey told CoinDesk via Twitter message that concerns about USDC will "hang over markets for a long time."
He added that although the urgency to exit USDC has ended, "we likely haven't seen the end of USDC redemptions yet. This is also complicated by the fact that there isn't really any widely adopted alternative to USDC, meaning a centralized, DeFi-focused stablecoin."
On Monday, in a weekly newsletter, Jeff Dorman, chief investment officer at digital asset investment firm Arca, wrote that "likely one-fourth or half of USDC assets under management" – worth around $10-$20 billion – will be redeemed. He also suggested that USDC could rebound.
"Even though USDC is itself backed by real assets, those assets are held by Circle, Coinbase, and a lazy susan of exploding banks," Dorman wrote. "If USDC passes this stress test, it'll likely grow assets again over time."
Data provider Coin Metrics wrote in a weekly newsletter that the USDC event has highlighted "the risks posed by excessive reliance on centralized infrastructure, and will be certain to inform future decisions."
---