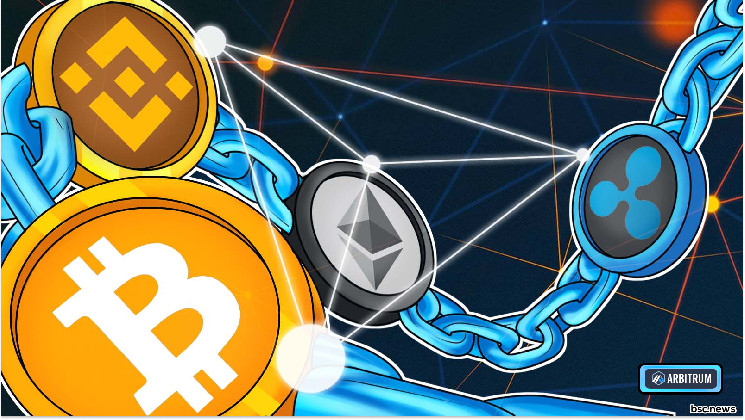 ---
Swap Assets Across Chains
WOOFi has integrated Stargate's WOO and ETH liquidity pools and has moved out of beta, providing cross-chain support for Ethereum. The new solution allows anyone to swap WOO and ETH between seven chains with one click.
With a single transaction in 3 minutes or less, you can swap assets from Arbitrum, Optimism, Avalanche, Polygon, BNB Chain, or Fantom into WOO, ETH, or USDC on Ethereum with no USD limit.
According to the protocol, the new development would accelerate and enhance price execution for WOO to WOO and ETH to ETH cross-chain swaps. For every swap, WOOFi will source the fastest and most cost-efficient cross-chain swap path for your exchange.
In addition, you will be able to specify a different recipient address on the destination chain. For instance, it is possible to swap BNB on BNB Chain and receive USDC on Ethereum using different wallets.
"Today's upgrades place WOOFi at the very forefront of cross-chain innovation and mark a significant milestone in our journey toward delivering the most seamless cross-chain swap experience in DeFi," WOO Network stated.
WOOFi believes this is a big win for Decentralized Autonomous Organization (DAO), as now assets will be able to be swapped across chains easily, which was previously impossible due to the location of the safes in different addresses across chains.
Furthermore, with the recent upgrade, you can grab a small amount of your destination chain's native token, so you already have gas money on the destination chain.
In another recent development, WOOFi has integrated Fireblocks platform, which would allow institutional entities on Fireblocks Network to access CeFi-grade prices, supercharged yields, and deep liquidity on WOOFi.
WOO Network($WOO) is currently trading at $0.2951, up 15.54% in 24 hours.
‍
What is WOOFI:
WOOFi is a WOO Network-developed decentralised application (DApp). WOOFi's main goal is to improve users' experiences with decentralised finance (DeFi) by offering reduced slippage, competitive swap fees, and other useful features.
WOOFi users can exchange popular digital assets and earn money by staking and providing liquidity to the network. Deep liquidity is one of the platform's main value propositions for DeFi users.
WOO Network debuted WOOFi in October 2021, followed by WOOFi DEX in June 2022.
---