Watch:
Chase Stokes Officially Confirms He's Dating Kelsea Ballerini
Kelsea Ballerini's response to her wardrobe malfunction was bootiful!
The country singer, who is in the middle of her Heartfirst tour, was on stage mid-concert in Milwaukee, Wis. when fans noticed there was something off with her outfit. Kelsea asked "What's wrong?" to which audience members yelled, "There's a sock!"
Turns out that attached to the "Blindsided" artist's glittery, gold, fringe jacket was an ankle-length black and gray sock. "I feel like Sully from Monsters Inc.," she exclaimed to the concertgoers. "There's a sock on my jacket. Guys, I'm the least cool person you've ever seen, but now, now I relate to Monsters Inc."
As for the scene she's referring to, a monster comes back from scaring a human with a white sock attached to his fur. 
Posting the relatable moment to Instagram, Kelsea captioned the March 12 video, "you really never know what may happen at these shows," with text on the video reading, "makes joke through embarrassment."
But Kelsea took the wardrobe malfunction in stride, not letting it tarnish her mood, coming off her Saturday Night Live performance two night prior. In attendance to support the 29-year-old? Boyfriend Chase Stokes.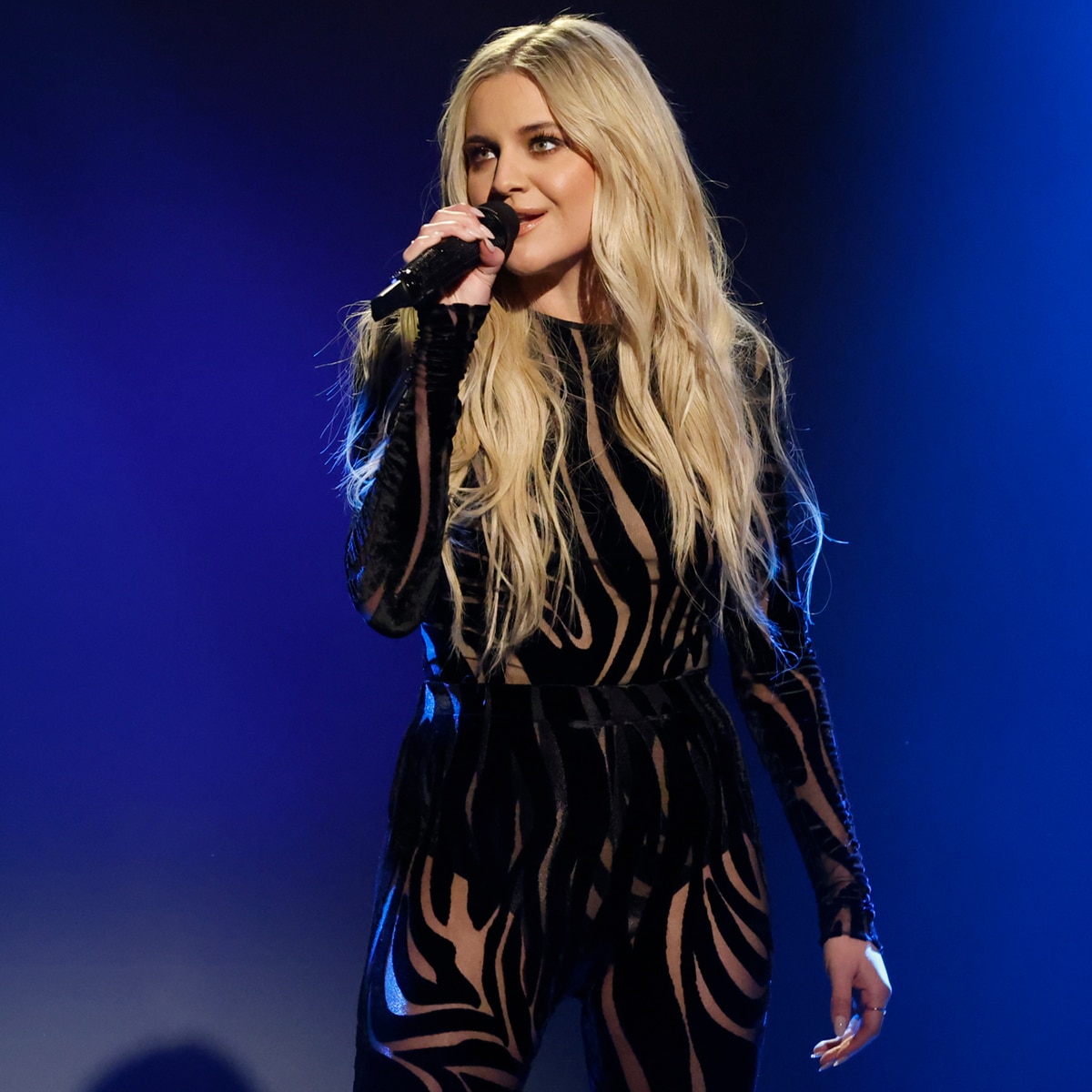 And before Kelsea hit the stage in New York City, Chase officially confirmed their romance after two months of playing coy.
Today host Sheinelle Jones brought up the couple's relationship during his March 3 interview, calling the pair a "beautiful couple." 
Chase, 30, took the compliment, saying, "Thank you."
As for if he's a fan of his leading lady's tunes? "Absolutely I'm a fan," he shared. "Yeah, who isn't a fan?"
Kelsea recently revealed that she's all about putting her heart first, and even made the first move by sliding into Chase's DMs.
"Honestly, he shoots in Charleston, and my manager lives there and he put the bug in my ear," the musician—who announced her divorce from country singer Morgan Evans in August 2022—said on the Call Her Daddy podcast in February. "He was like, 'You know who's really cute—when you're ready? Chase.' And I was like, 'You're so right.' And I've never seen the show, but I just knew of him. And yeah, so I followed him and he followed me and I just swan dove right on in."
For the latest breaking news updates, click here to download the E! News App