Watch:
Hannah Godwin & Dylan Barbour Describe Their Dream Wedding
A wedding in paradise in on the horizon. 
Bachelor Nation star Hannah Godwin revealed that she and fiancé Dylan Barbour, 28, are in the midst of wedding planning and have already secured a location for their special day.
"Everything's moving really fast," Hannah exclusively told E! News at the second annual charity flag football tournament from RX3, the consumer growth equity firm co-founded by Aaron Rodgers. "We chose our location at the beginning of this year, which only gave us about eight months to plan the entire thing. But we like a challenge—we're excited."
As for where that location is, the 28-year-old is staying tight-lipped for now.
"I think keeping our location a secret has been really fun, because I cannot wait to show where it's at," Hannah explained. "We've secretly visited it a few times. It's not in the U.S. which is fun and exciting, but kind of keeping that private and fun—you know, the secret is fun."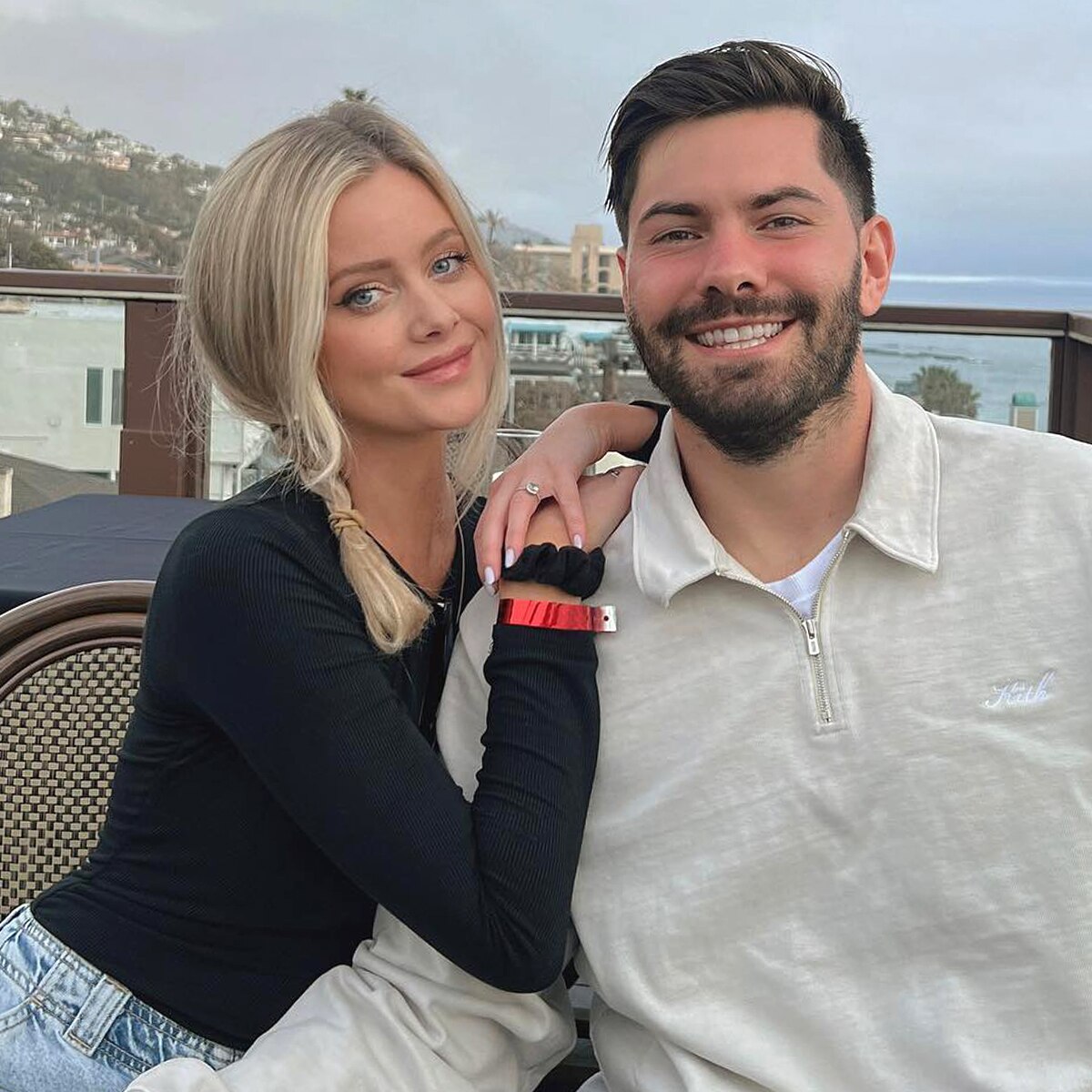 Along with a destination, the YouTuber is also securing a wedding 'fit.   
Hannah noted, "I do have a fun wedding dress kind of thing in the works, which has been a really fun part, designing fashion. I love all that stuff."
One thing the two haven't locked down yet is where they will honeymoon. And yes, the two are looking for paradise—but this time around sans camera.
"We only have a one-way to our wedding," she teased to E! News at the event, which ended up raising over $1.5 million dollars for charities including the Boys & Girls Club. "And we don't know where we're going next. I think if we could sit somewhere and prop our feet and have some drinks and swim in the pool all day, that would be ideal."
However, all good things are worth the wait, something Hannah and Dylan know all too well. The couple got engaged on Bachelor in Paradise in September 2019, and, over the past four years, followers have consistently asked them when they plan to tie the knot. 
Now fans have their answer. But at the time, Hannah had the perfect clapback of just why she and Dylan didn't rush their engagement. 
"We've lived in four houses together now," Hannah exclusively shared with E! News in June. "We obviously are in it for the long haul. Our families are super involved and close. A lot of it does feel like we have that marriage type of relationship. Obviously, we want to make memories and seal the deal and everything, but it is one of those things where I feel like we are married in a sense."
As for Dylan, he gushed over how his fiancée balances him out.
"She does all the things that I hate doing," he said last summer. "I do all the things she hates doing. Hannah makes the bed but I take the trash out. I do breakfast and she does dinner."
And before fans ask: Yes, kids are on the horizon.
Hannah previously told E! News that she envisions two girls and one boy, while Dylan chimed in sharing that Hannah will be the "strict" parent.
"No I'm not!" she exclaimed. "He just says that to mess with me. He's definitely gonna be the tough one."
For the latest breaking news updates, click here to download the E! News App