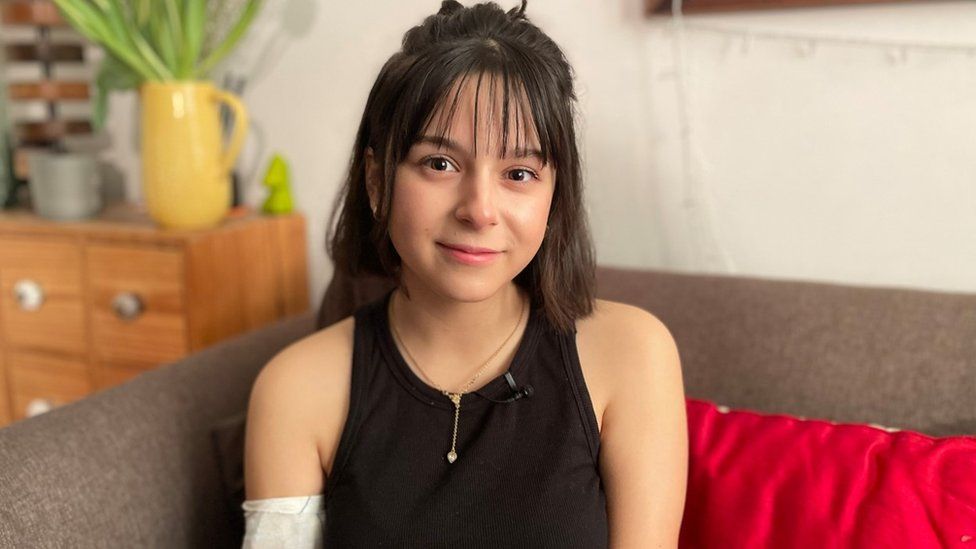 An appeal to change the way seriously ill students are assessed is being made by sixth formers inspired by the story of a young girl with cancer.
Lara, 16, From Eastbourne, was diagnosed a month ago and fears she will be too unwell to sit her GCSEs.
A petition calling for students such as Lara to be given teacher-assessed grades now has about 4,000 signatures.
Her mother Sophia said: "She will not be physically well enough [to sit exams] because of the chemo, because of the nausea, because of constantly falling asleep and the nosebleeds."
Hearing of her plight, sixth formers from Seaford Head school started the petition, calling on the government to change its rules.
Petition organiser Jasmine said: "It's not fair on them. They are already fighting for their lives. You don't really want to be fighting to try to sit exams on top of feeling unwell."
Bob Ellis, headteacher of Seaford Head school, also offered his support.
He said: "Surely, if a youngster is facing the challenge of cancer, from the moment they get that diagnosis we can say, 'this is one less thing that you need to worry about.'"
In a statement, the Department for Education said it recognised it was "incredibly challenging and upsetting" to be diagnosed with a serious illness close to exams.
However, it said students affected can take exams at home or in hospital, or be awarded a grade based on at least one exam or formal assessment in each subject.

Follow BBC South East on Facebook, on Twitter, and on Instagram. Send your story ideas to [email protected]
Related Topics
GCSEs
Eastbourne
Seaford
Cancer
Related Internet Links
The
BBC
is not responsible for the content of external sites.