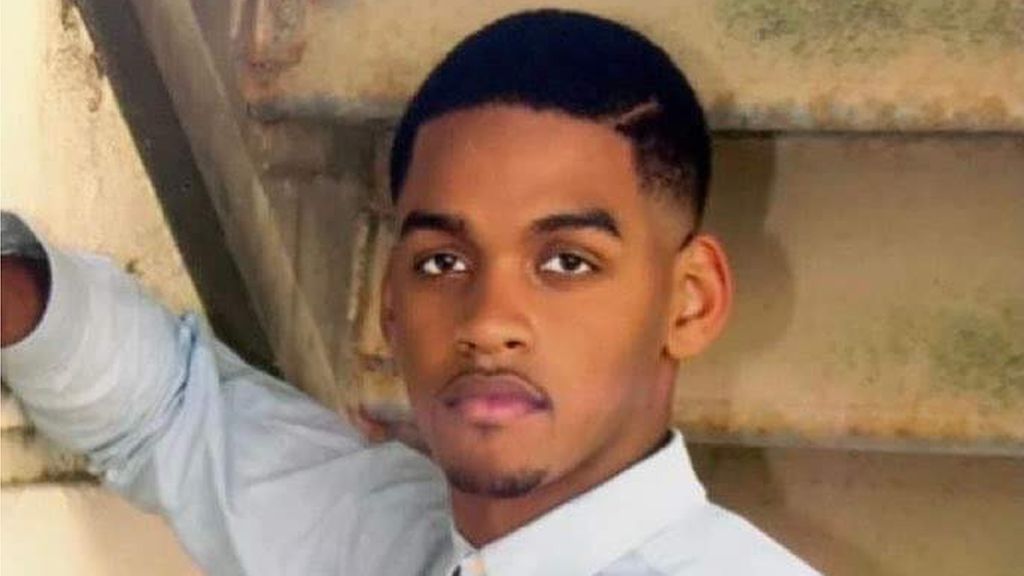 The family of a black man in Mississippi whose body was found dismembered has asked the US government to investigate his death.
Rasheem Carter, 25, called his mother last October and asked for help after he said a group of white men in trucks were chasing him in Laurel, Mississippi, his mother said this week.
His body was found in the woods a month later.
The local county sheriff's office said it did not suspect any foul play.
Police – who have said an investigation into the death is ongoing – have told Mr Carter's family his body was likely torn apart by animals, according to US media outlets.
At a news conference on Monday, the family's attorney, Benjamin Crump, called the incident a hate crime and asked the Department of Justice to investigate. He said an autopsy performed on 2 February showed Mr Carter had been decapitated and his body parts found in different locations.
"This was a nefarious act. This was an evil act," Mr Crump said. "Somebody murdered Rasheem Carter, and we cannot let them get away with this."
"There is nothing natural about this," he added. "What we have is a Mississippi lynching."
Mississippi police have said other agencies, including the FBI, are assisting in the ongoing probe.
Mr Carter's family said the day before he was reported missing on 2 October, he told local police he feared for his life, local outlet WAPT-TV reported.
His remains were later found in a wooded area around 21m (33.8km) south of Taylorsville, Mississippi.
The Smith County Sheriff's Office did not immediately respond to a request for comment.
Sheriff Joel Houston told The Washington Post there was no indication that someone murdered Mr Carter, adding that the "evidence we do have does coincide with what animals would do to a body".
The 25-year-old, who was a father to a 7-year-old daughter, was working in Taylorsville, about 100 miles away from home, on a short-term contracting gig, his family said.
While working at a site in October, Mr Carter had an argument with a co-worker and left in a panic, his mother, Tiffany Carter, told reporters.
"He said, 'I got these men trying to kill me,'" Ms Carter said. She said she told her son to go to the police but did not hear from him after.
The family said they led their own search efforts for a month until his body was discovered.
"They thought this was going to be a child no one cared anything about," Ms Carter said at the news conference. "They're clearly mistaken. Because he was somebody."
"Rasheem was a great man," she told the BBC. "A provider, hardworking, a master chef, he was a dancing machine".
"I was proud of my son," she said. "His favourite quote was, 'We All We Got'".