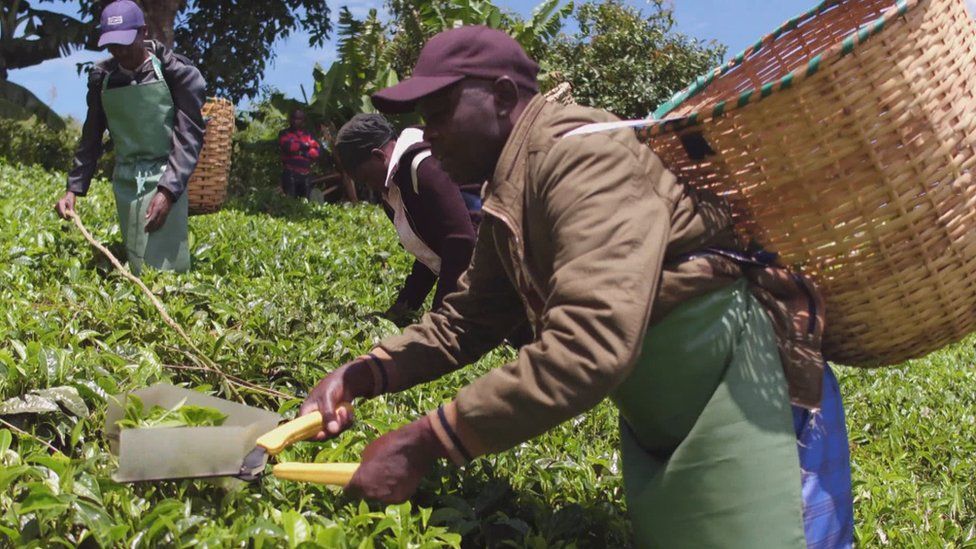 The boss of a tea company being sued by 2,000 Kenyan farm workers has argued a Scottish court would not understand cultural issues that affect the case.
James Finlay Kenya Ltd (JFK) is fighting a damages claim at the Court of Session in Edinburgh.
The tea pickers say they suffered musculoskeletal injuries because of working conditions.
But the firm's managing director said they may have hurt their backs while carrying water as children.
JFK also argues the claims should be dealt with in Kenya, and not Scotland.
It has its registered address in Aberdeen.
The latest headlines from Scotland
True cost of our tea: Sex abuse on farms revealed
Known in the Scottish legal system as group proceedings, the class action lawsuit was given permission to go ahead last January.
At the company's request, Court of Session judge Lord Weir is now deciding whether it should proceed any further.
On the first day of proceedings, JFK's managing director Simeon Hutchinson gave evidence in person having flown to Edinburgh from Kenya.
In a statement submitted to the court, he argued that the Scottish court "would not understand the culture in Kenya."
He suggested that some of the claimants were likely to have suffered musculoskeletal injuries while carrying water when they were children.
Mr Hutchinson said the court would not be aware of how this "cultural difference" would impact on the damages claims.
The tea pickers' lawyers say the Scottish court gives them the best chance of "securing justice."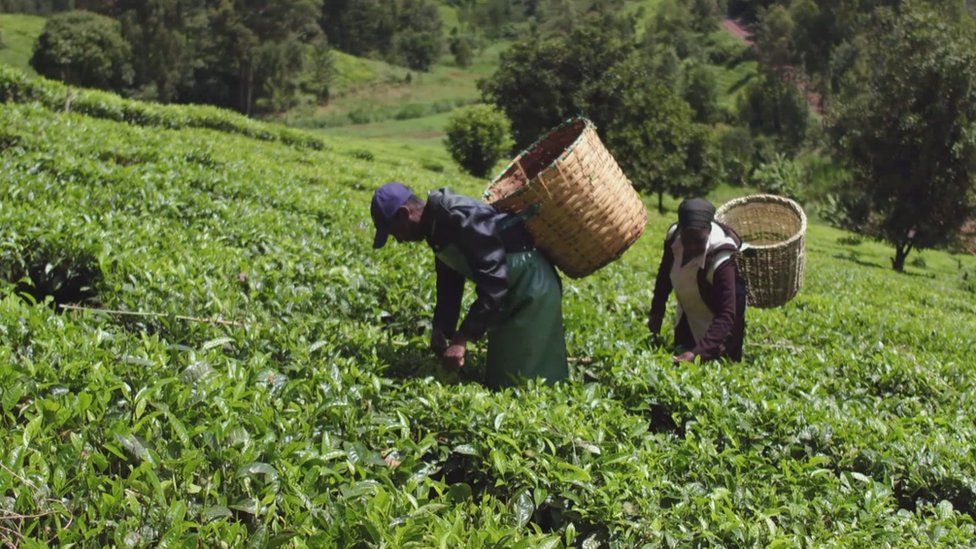 The firm is arguing the workers' claims could be dealt with by Kenya's Work Injuries Benefit Act (WIBA).
Mr Hutchinson told the court: "Before WIBA, when ambulance chasing was rife in Kenya, lawyers had an incentive to look for injury cases because they could make a lot of money.
"Once WIBA was brought into law, those practises have been brought to an end."
JFK is part of a multi-national operation which can trace its roots back to 1750 when it was founded by a Glasgow textile merchant.
A key issue at the hearing is jurisdiction, and whether the Scottish court is the most appropriate forum for the claims.
Mr Hutchinson said the company has no connection whatsoever to Scotland other than its "historical registered address".
He said the workers involved in the case "are employed by the branch of the Scottish company that's based in Kenya."
The tea pickers' counsel Andrew Smith KC put it to him: "JFK in Scotland employs people in Kenya."
Mr Hutchinson replied: "There is no JFK in Scotland."
In a statement to the BBC, the company said: "The safety and welfare of everyone connected with our business is always our number one priority.
Last month a BBC undercover investigation uncovered sexual exploitation of women employed by JFK in Kenya.
The company has dismissed two of its managers.
Related Topics
Kenya
Tea
Edinburgh
Aberdeen