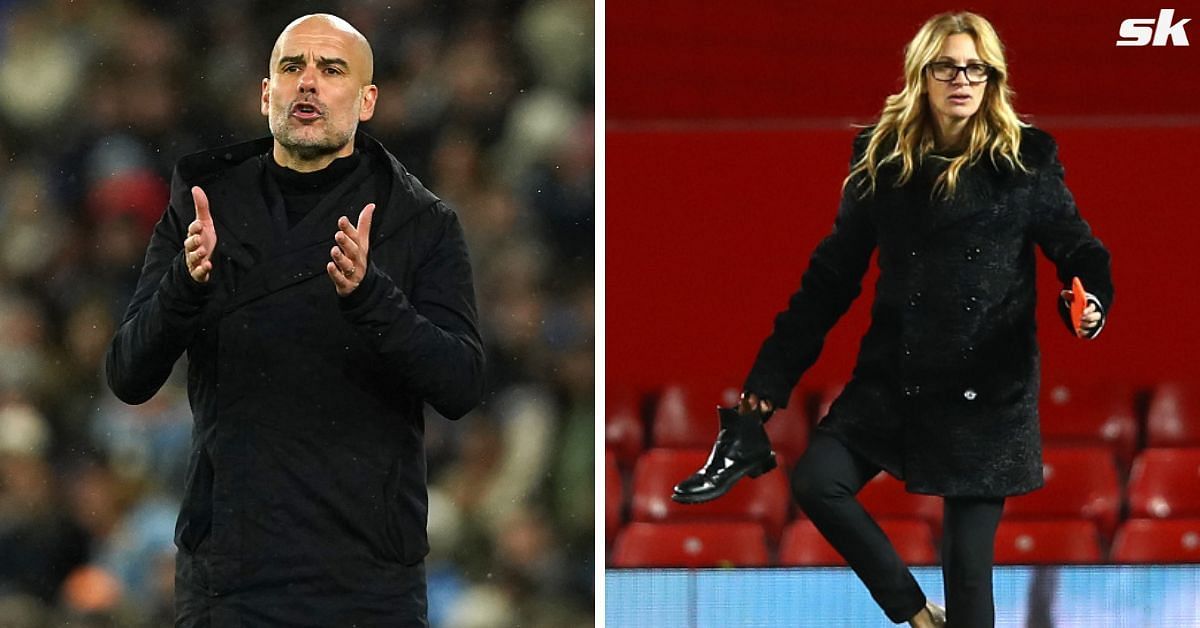 Pep Guardiola has hilariously claimed that he will be a failure at Manchester city even if he wins the Champions League because of Julia Roberts. He said that the actress going to Manchester and only visiting Old Trafford was hard to take.
Speaking after the 7-0 thrashing of RB Leipzig, Guardiola claimed he was not worried about the failure tag on him. He believes that he will remain a failure at the club as Roberts only visited Old Trafford when she came to town.
The Manchester city manager said:
"I am a failure in the Champions League, so don't worry. Listen, I am going to explain a secret. Whatever happens this year in the Champions League. Even if we win this Champions League and three Champions Leagues in a row, I will be a failure. I have three idols in my life. Michael Jordan, Tiger Woods, and Julia Roberts. These are my three idols."
Roberts was at Old Trafford in 2016 and watched a match from the stands. She was spotted at the Manchester United stadium with her husband Daniel Moder and her children when the Red Devils drew 1-1 with West Ham United.
Guardiola recalled it and said:
"Julia Roberts years ago came to Manchester – not in the 90s when Sir Alex (Ferguson) was winning titles and titles and titles. She came in the period where we were better than United in these four or five years, right?"
He added:
"And she went to visit Man United. She didn't come to see us. That's why even if I win the Champions League it will not compare for the fact that Julia Roberts came to Manchester and didn't come to see us. Even if I win the Champions League, it will not compare to this disappointment I had."
What next for Pep Guardiola's Manchester City?
Manchester City breezed past RB Leipzig in the Round-of-16 clash at home with a 7-0 win. Erling Haaland scored five goals in the match. City next face Burnley in the FA Cup this weekend before the players leave for the international break.