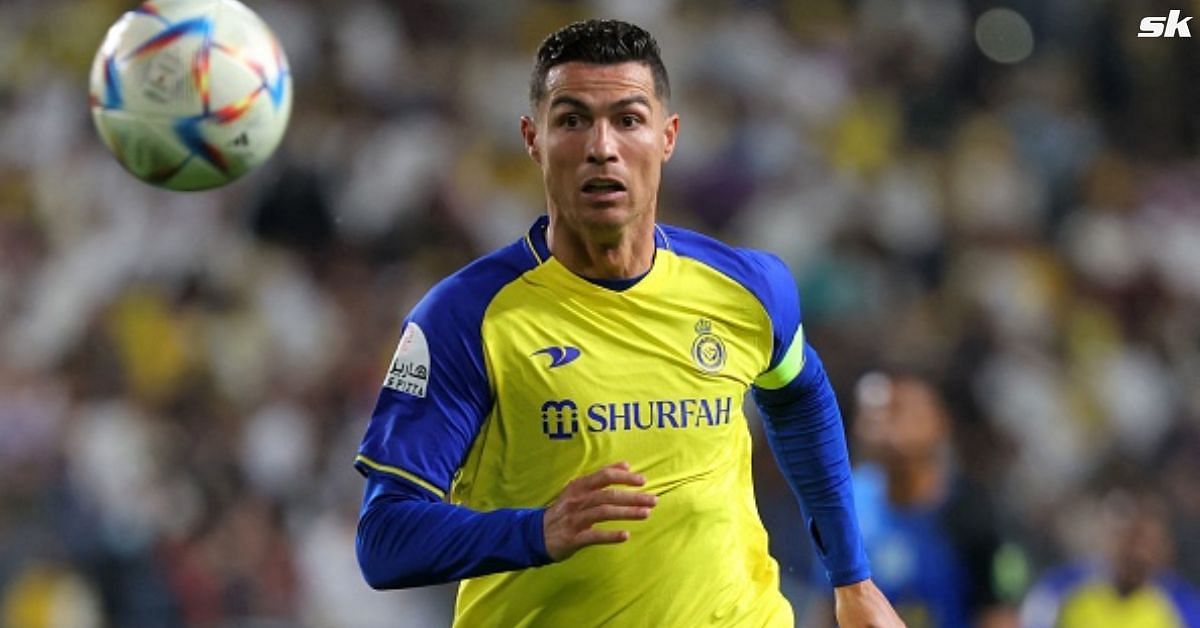 Ryanair wasted no time trolling Cristiano Ronaldo after receiving a booking during his latest match for Al Nassr against Abha. The budget airline jumped on Ronaldo's latest petulance and misfortune, posting a mock-up clip of a ball sailing past one of their planes high amongst the clouds with the caption "A few moments later."
His tantrum on the stroke of half-time in the King's Cup of Champions quarter-final earned him a place in the referee's book. The 38-year-old was visibly furious and gesticulated angrily in the direction of the referee before limping off the field for the break.
During the match, Al-Nassr sparked a counter-attack when Ronaldo left three Abha players chasing him as he ran towards the halfway line. Just as he was about to make a break, the referee blew the whistle to signal half-time, prompting Ronaldo to pick up the ball and shoot high in the air and far down the field.
The striker's furious reaction drew jeers from the stadium and earned him a yellow card from the referee. His side eventually won the match 3-1.
While some fans may find the Ryanair clip amusing, others may view it as unnecessary and disrespectful. However, it's not the first time Ronaldo has been the target of social media mockery, and it's unlikely to be the last. As for the footballer himself, he'll be looking to put the incident behind him and continue his impressive run of form for the club.
Cristiano Ronaldo has been a great addition to Al Nassr's squad as they chase the Saudi Pro League title and are just one point behind table-leaders Al Ittihad. The Portuguese has been in impressive form, hitting eight goals in nine appearances and providing two assists.
---
"Messi's PR working overtime rn" – Cristiano Ronaldo fans accuse media outlets for having agenda against the Portugal international
Fans of Cristiano Ronaldo have hit out at media outlets, singling out GOAL after they tweeted that the Portuguese star had failed to score in his third consecutive game for Al-Nassr.
Fans accused the media of having an agenda against Ronaldo. They pointed out that the media did not criticize Lionel Messi for Paris Saint-Germain's Champions League exit earlier this month, yet continued to criticize Ronaldo.
They also noted Ronaldo's contribution to Al-Nassr's 3-1 win over Abha in the King's Cup quarterfinals. Fans believe the media's constant criticism of the former Real Madrid star is unfair and unnecessary.
Here are some of the fan reactions:
and still has more goals than messi in 2023 😭😭🐐

— M (@madridfooty_) March 14, 2023
It now seems you guys always puts Ronaldo for traffic and not for authentic news. What a shame to see how football news blog has gone so beyond standard. Anyway, thanks for the free PR for both Ronaldo and Al Nasr. We appreciate it alot.

— Emmy jacobs 𓃵 (@sapaverydeadly) March 14, 2023