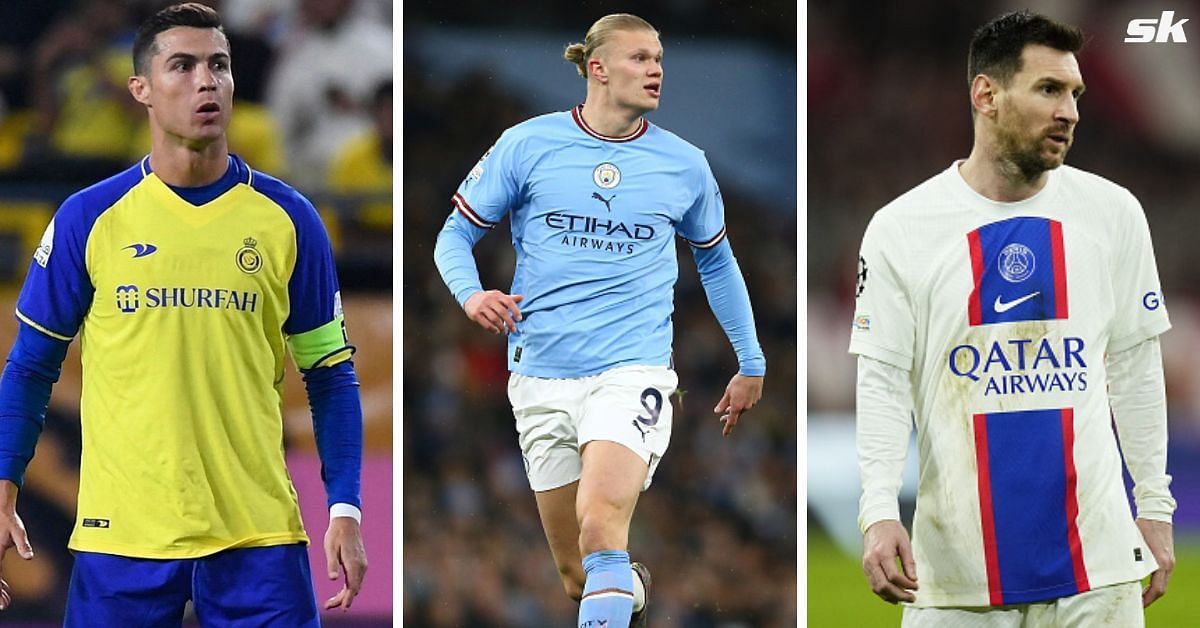 Erling Haaland made history on Tuesday, March 15, as he became the third player to score five goals in a Champions League match, a feat achieved by Lionel Messi but not Cristiano Ronaldo.
The Norwegian striker's incredible feat came during Manchester City's 7-0 thrashing of RB Leipzig in the second leg of their last-16 tie. Haaland's first goal came from the penalty spot in the 22nd minute, and he scored four more in a blistering 35-minute spell. His third goal was particularly impressive as he closed down Amadou Haidara's goal-line clearance to score from close range.
The 22-year-old's five-goal haul means he joins Lionel Messi and Brazil's Luiz Adriano in an exclusive club of players to achieve the feat in the Champions League. Surprisingly, Cristiano Ronaldo, who holds the record for the most goals in the competition, is not among them.
Haaland's incredible performance at home on Tuesday helped him take his tally for the season to 39 across all competitions. It's a remarkable achievement for a player still so young and relatively inexperienced at the highest level of European football.
Despite his heroics, Haaland was substituted off after just 60 minutes by Manchester City boss Pep Guardiola. Haaland's five-goal haul will go down in history as one of the most impressive individual performances in the Champions League.
It was a reminder of just how talented and lethal the young striker is, and a warning to other teams that they'll need to find a way to stop him if they want to succeed against Manchester City.
---
Fans left astonished after reports emerged of a £600 million demand to reignite Lionel Messi – Cristiano Ronaldo rivalry in Saudi Arabia
Reports of a potential £600 million demand to reunite Lionel Messi and Cristiano Ronaldo in Saudi Arabia have astonished fans. The Portuguese international has already signed for Al Nassr on a £200 million move this winter, and fans are now demanding to bring in Lionel Messi to reignite their long-held rivalry again, this time in Saudi Arabia.
Messi has not ruled out the possibility of playing against his long-time rival Cristiano Ronaldo, and his father reportedly demands a salary of €600m with Al-Hilal, as per Transfer News Live.
Some fans have expressed shock at the astronomical figures involved, with one saying,
"Wtf man are these salaries. It's not normal with all these oil states lmao…"
Wtf man are these salaries. It's not normal with all these oil states lmao…

— MagicalModric 🇳🇱 (@MagicalModric00) March 14, 2023
However, others argue that if the money is on offer, there's no reason not to take it.
If they take $600M there's no reason not to take it 😭

— Float (@Floaty47) March 14, 2023