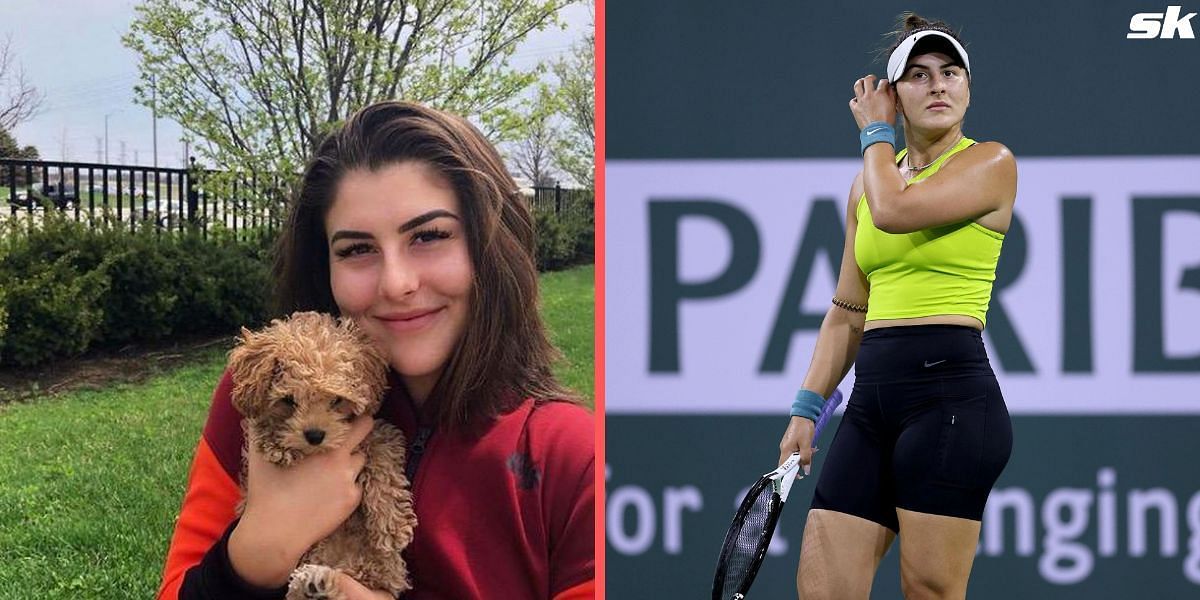 Canadian tennis player Bianca Andreescu recently shared an adorable photo of herself with her dog, Coco. She shared the picture after her loss to Iga Swiatek at the 2023 Indian Wells Open. Despite the defeat, Bianca found solace in the company of her beloved dog, who brought her comfort and joy.
Swiatek emerged victorious over Andreescu 6-3, 7-6(1) on Monday (March 13). The win secured the Pole a spot in the fourth round of the American WTA 1000 tournament. This was not the first time the two players had met on the court, as Swiatek had previously defeated Andreescu in the Stuttgart quarterfinals last year, which gave her a 1-0 advantage in their head-to-head record ahead of the match.
On Wednesday, the 22-year-old Canadian took to Instagram to share a heartwarming picture of herself snuggled up with her furry friend.
"She's helping me recover this morning lol," Andreescu wrote on her Instagram story.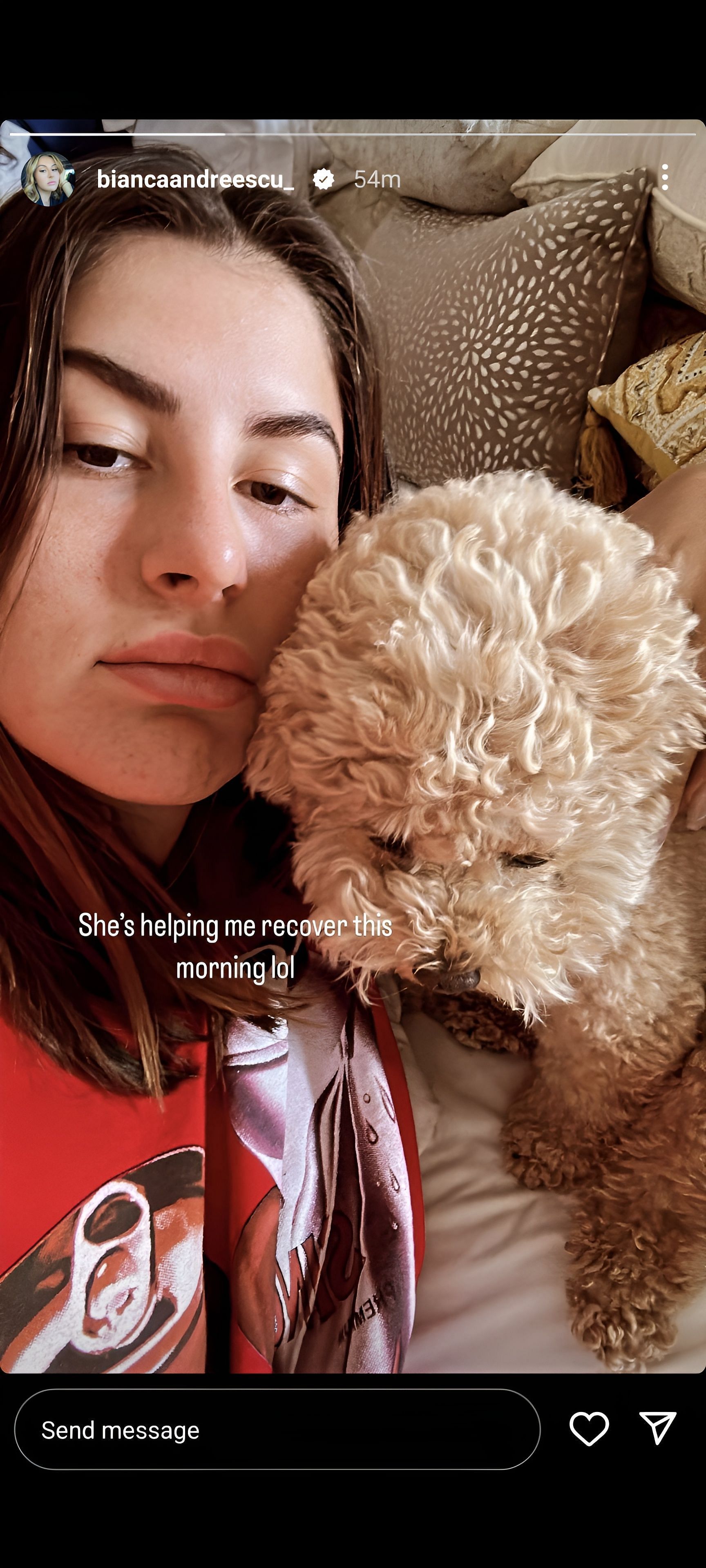 "That's what you have to expect from the World No.1" – Bianca Andreescu on facing Iga Swiatek at the 2023 Indian Wells Open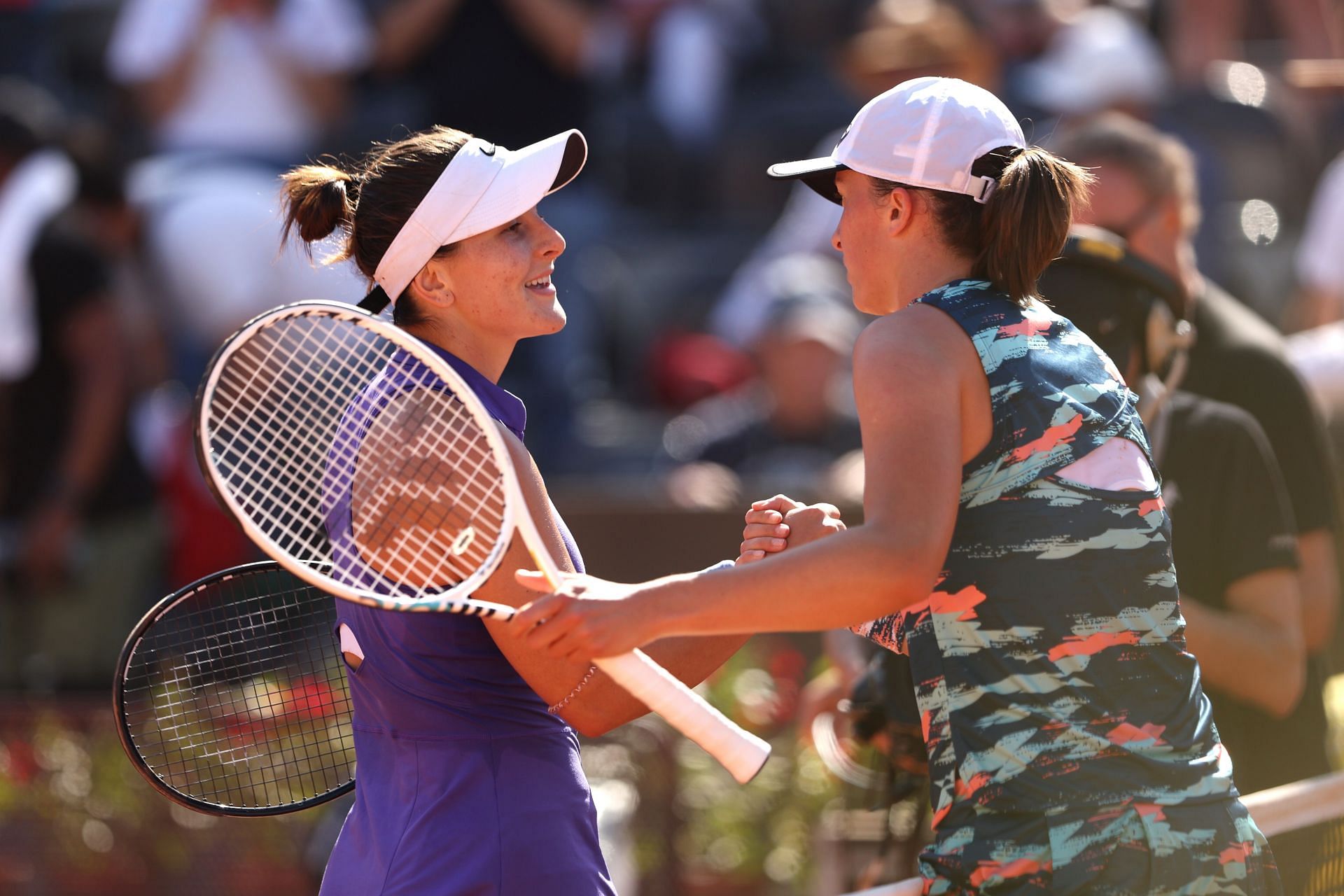 During the post-match press conference, Bianca Andreescu expressed confidence in her game, stating that she knew it would match up well going against Iga Swiatek's.
However, she also acknowledged Swiatek's impressive performance, admitting that she did not expect her to play at such a high level.
"I know that my game was definitely going to level up to hers. I knew she was going to play well but I didn't know she was going to play that well, but that's what you have to expect from the World No.1," the 22-year-old told ATPTour.com.
Andreescu remarked that regardless of where the opposition hits the ball, the World No. 1 will reach it and strike the ball with precision wherever she desires.
"She literally does not miss. You could hit any shot in the world and she literally will not list. She'll find a way to get to it, she'll put it where she exactly wants it," the Canadian added.
Iga Swiatek brushed past Andreescu to face Emma Raducanu in the Round of 16 of the BNP Paribas Open, where she emerged victorious with a straight sets win (6-3, 6-1) to reach the quarterfials.