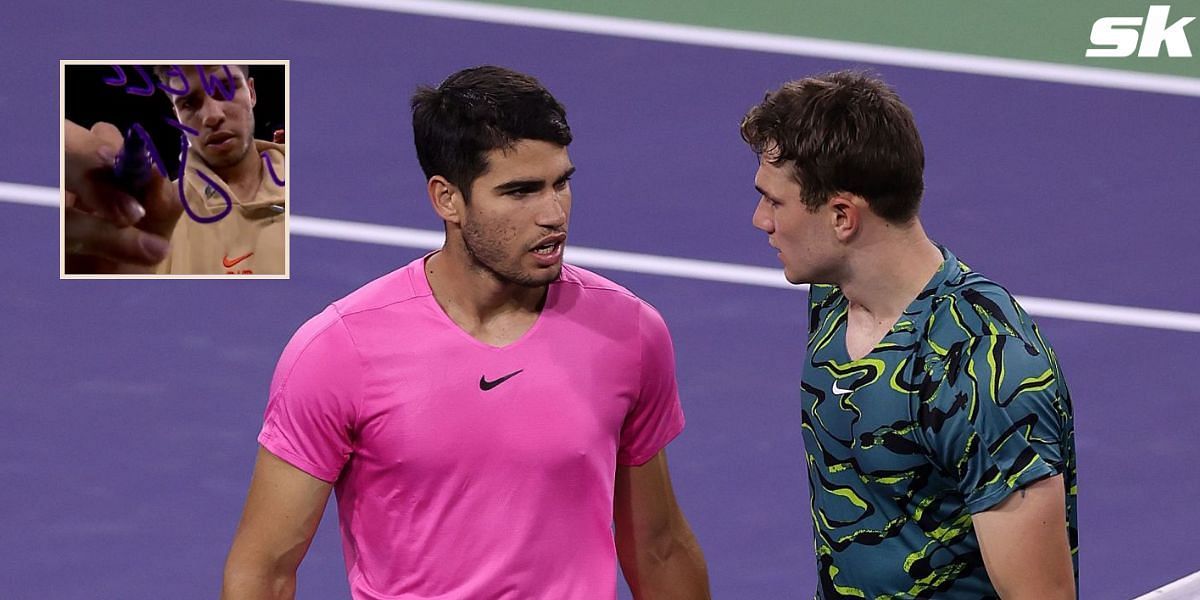 Along with some impressive tennis, Carlos Alcaraz also brought a great deal of empathy to the court on Tuesday. The top seed dedicated his on-court camera message to Jack Draper, who retired midway through their Indian Wells fourth-round clash due to an injury.
As the match continued, Draper seemed to be increasingly impacted by an abdominal injury, which he first suffered during his third-round win against countryman Andy Murray on Monday. Alcaraz led 6-2, 2-0 before the Briton player called it quits, probably with the upcoming Miami Open in mind as well.
After expressing his sympathy with Draper, Alcaraz continued with his post-win routines, which also includes the traditional signing off on the on-court message with a message to celebrate victory. In a touch of class, Alcaraz used the opportunity to send Draper good wishes for a quick recovery.
"Get well soon Jack!!" Carlos Alcaraz wrote on the camera.
As he moves into the quarterfinals, Alcaraz is only three wins away from toppling Novak Djokovic as the new world No. 1 next Monday. Anything short of the title would not be enough for Alcaraz in his bid to regain the top spot in the ATP rankings.
The Spaniard faces the winner of the match between Tommy Paul and Felix Auger-Aliassime in the quarterfinals, with a semifinals contest against Taylor Fritz also on the cards.
"If I lose, I lose, but I want to feel relaxed on court" – Carlos Alcaraz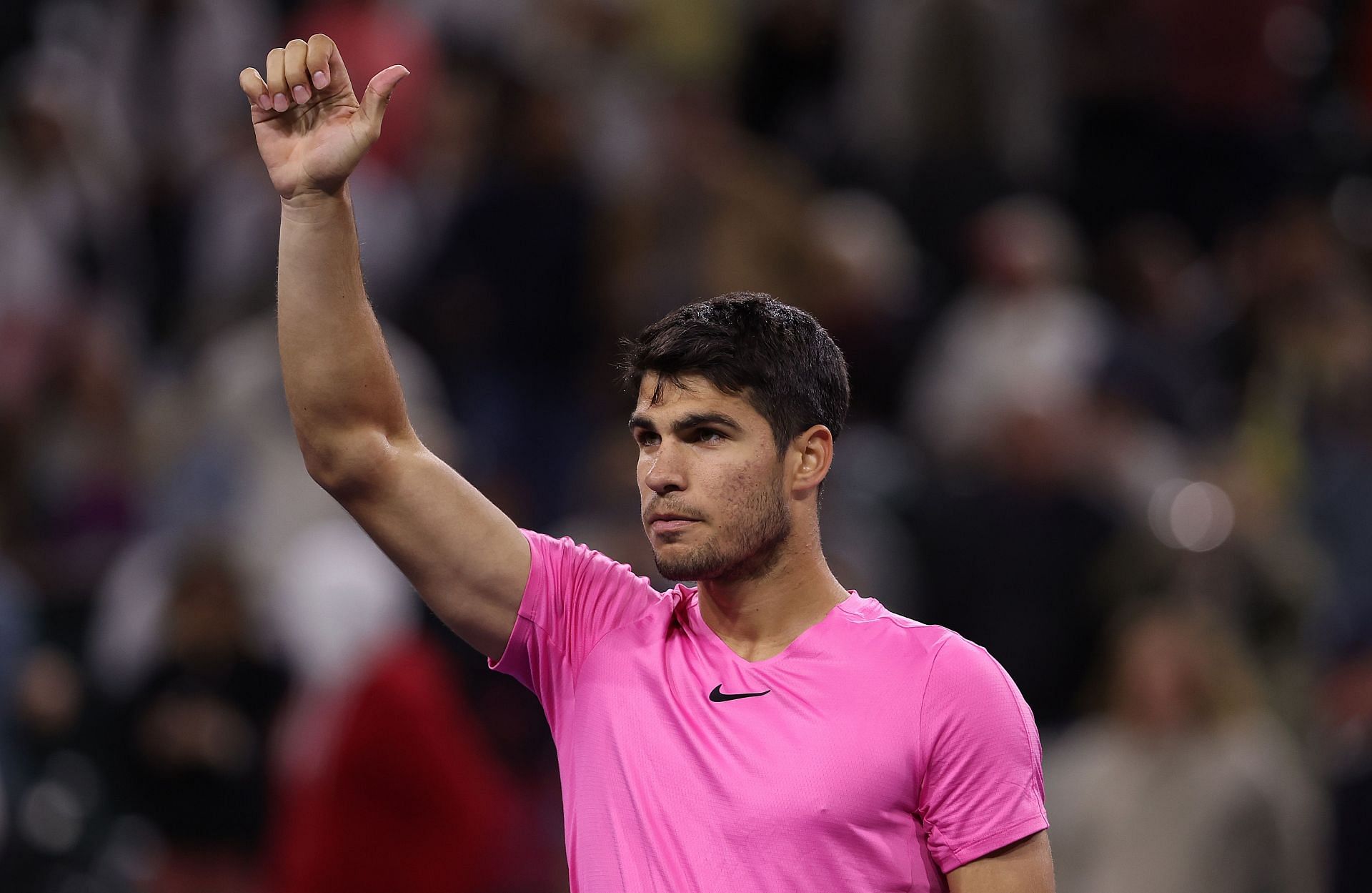 There is a lot at stake for Carlos Alcaraz at Indian Wells this year, with the No. 1 ranking the biggest goal for the 19-year-old. However, Alcaraz is aware that carrying the stress of the same will certainly not help his cause. The reigning US Open champion is working very hard on feeling as relaxed as possible when on the court, even if he ends up losing.
"That's the goal for me, to show that I'm relaxed, to play relaxed," Alcaraz said in his post-match interview on Tuesday.
"It's something that I am practising for as well, to play my game, relaxing. If I lose, I lose, but I want to feel relaxed on court."
Alcaraz is yet to drop a set at Indian Wells in what is only his first hard-court tournament since early November. The world No. 2, who became the second fastest in history to 100 ATP tour match wins with his third-round victory on Monday, beat Thanasi Kokkinakis and Tallon Griekspoor in the previous rounds.