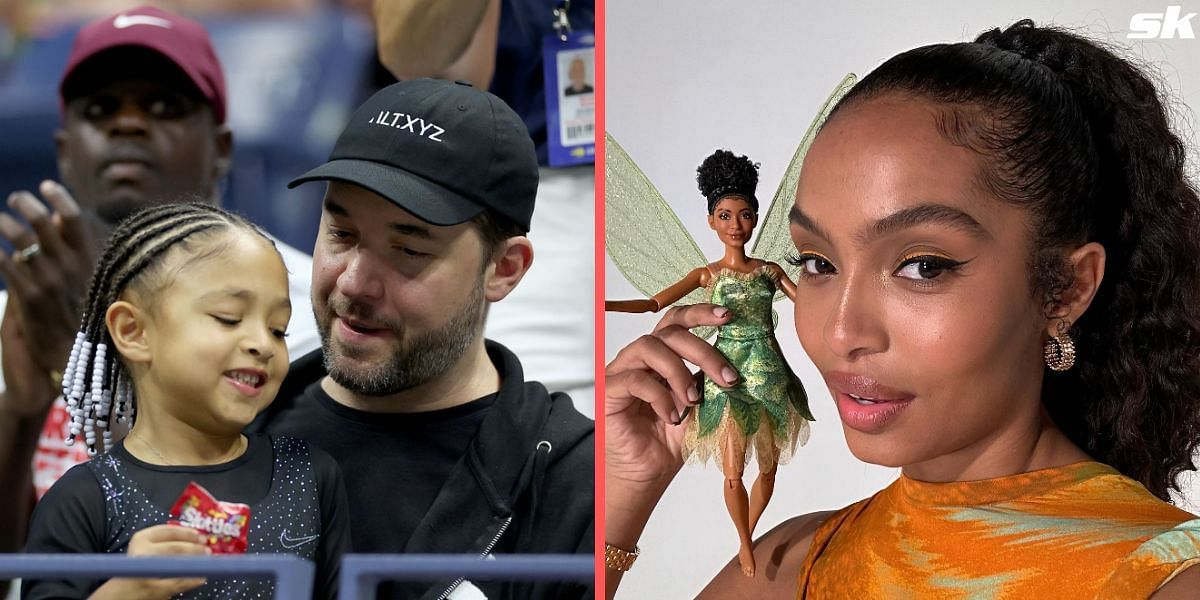 Serena Williams' husband and Reddit co-founder Alexis Ohanian is excited to purchase the latest black Tinkerbell doll for their daughter, Olympia. The doll is being endorsed by Yara Shahidi, the actress who portrays the character in the upcoming "Peter Pan & Wendy" film.
Ohanian is a devoted father who spends ample quality time with his five-year-old daughter. They both share a passion for drawing and playing video games, and the entrepreneur also cherishes the precious moments they spend together fishing and playing golf.
Last month, Disney released the highly anticipated official trailer for the upcoming live-action movie, "Peter Pan & Wendy." The film features Jude Law and Yara Shahidi in the lead roles.
Shahidi's casting as Tinkerbell is a historic moment, as she became the first black woman to portray the iconic character. The announcement of her casting was made on the final day of Black History Month.
On Wednesday, Alexis Ohanian took to his social media to share Yara Shahidi's post regarding the release of the new black Tinkerbell doll. He expressed his enthusiasm for the dolls and his intention to purchase one for his daughter.
"Can't wait to buy one for @olympiaohanian👏👏 @yarashahidi," Ohanian wrote on his Instagram story.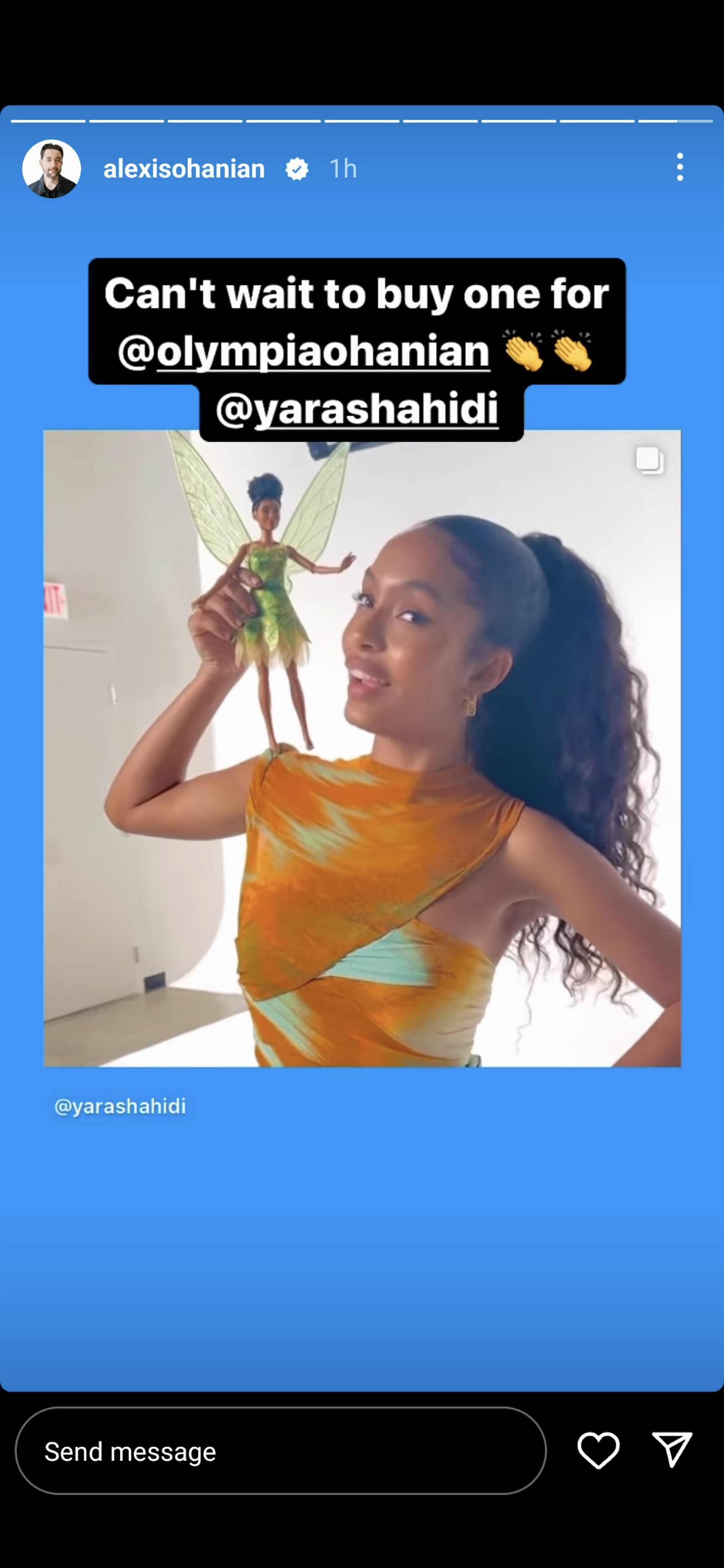 ---
Serena Williams shares pictures of newly-launched lounge collection for her clothing brand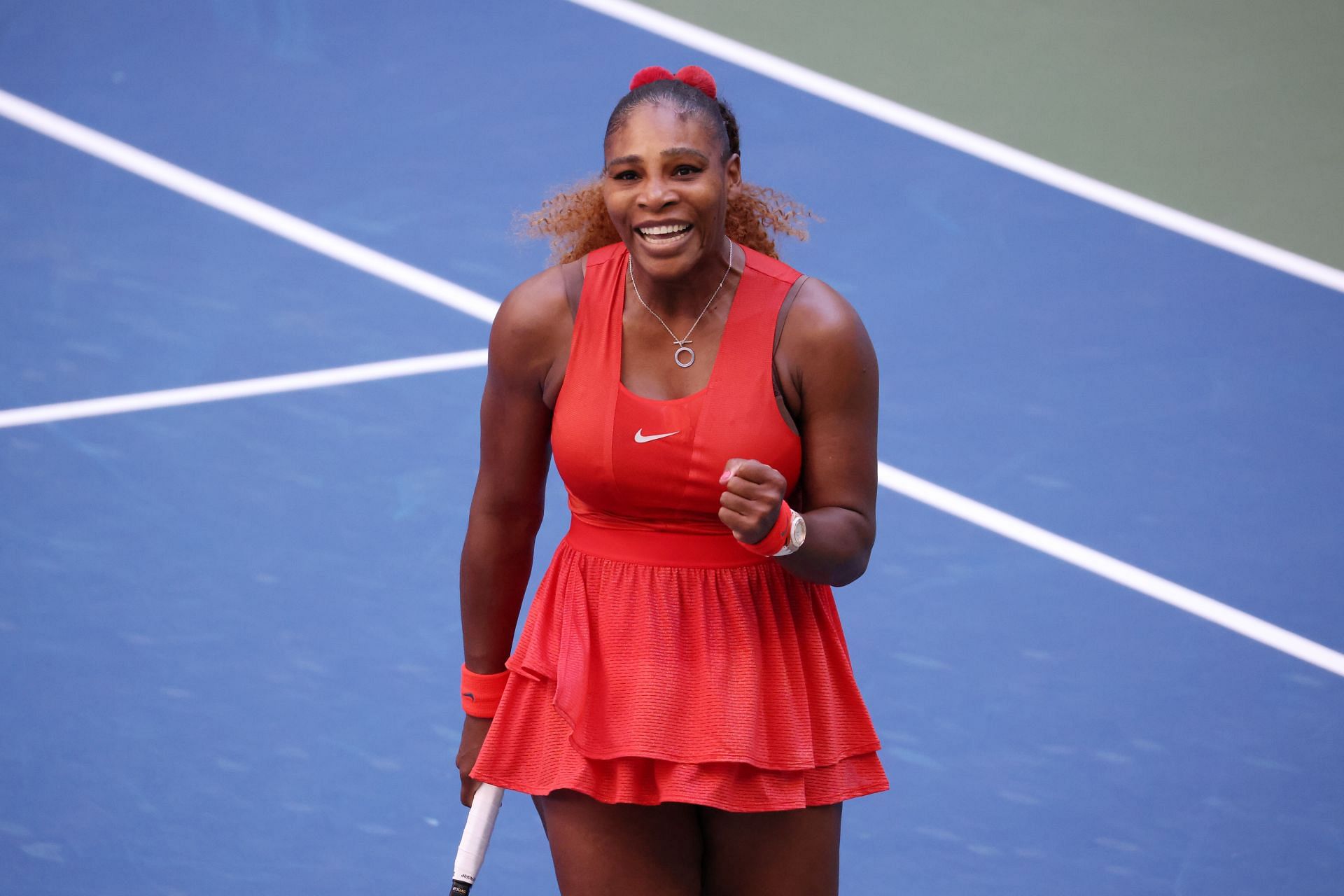 Serena Williams' retirement from tennis provided her with more time to pursue her other passions in life. The 23-time Grand Slam champion has been dedicating more time to expanding her business ventures.
Williams is not only a force to be reckoned with on the court but also a fashion icon. Known for her bold and daring on-court attire, she has consistently pushed the boundaries of sports and fashion.
In 2018, she launched her own clothing brand, 'Serena.' Not content with just conquering the clothing world, Williams expanded her business empire by launching her own jewelry brand named 'Serena Williams Jewelry' in 2021.
Williams' clothing brand recently unveiled its latest addition, the S Lounge Collection. The collection features a range of stylish jackets, bralettes, shorts, and pants in warm, earthy tones of red and brown.
To promote the new line, the tennis legend took to Instagram to share a stunning photo of herself basking in the sun, showcasing the collection's effortless style and comfort.
"Lovin' the new @serena lounge collection," Williams captioned the image.
Williams also owns a venture capital firm called 'Serena Ventures.' She has also been dedicating attention to her new partnership with Nike through her design initiative, the Serena Williams Design Crew.