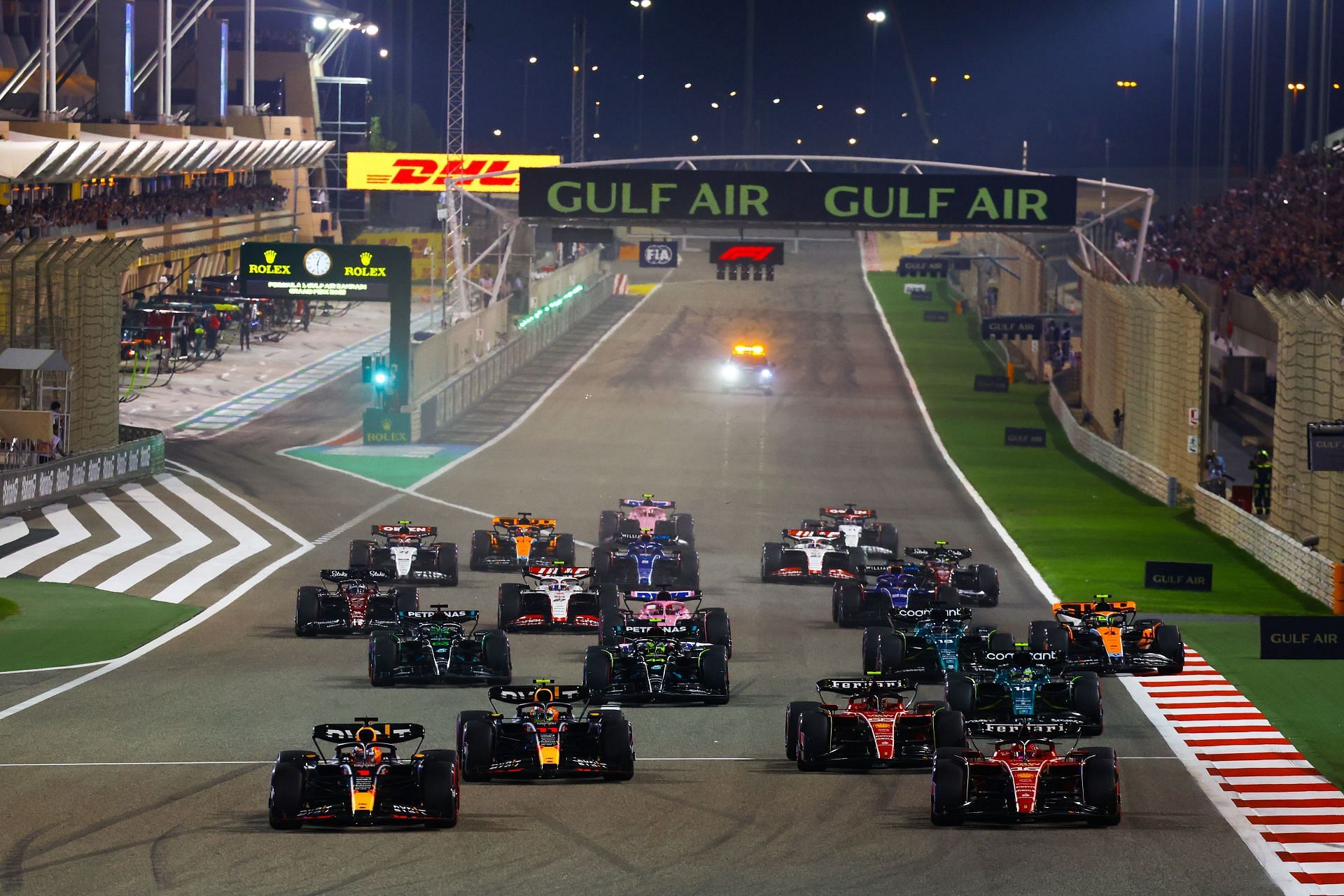 F1 pundit Martin Brundle recently explained why several drivers, including Lando Norris, Lewis Hamilton, and Charles Leclerc, were dejected after the 2023 F1 Bahrain GP.
Despite being the first race of the season, several drivers were disappointed with their performances. This was partially because of Red Bull and their massive lead over the rest of the grid.
Speaking on the Sky Sports F1 podcast on YouTube, Brundle recalled how sad several drivers like Lando Norris, Lewis Hamilton, Charles Leclerc and George Russell were. He mentioned how the intense reactions were partially due to them realizing how quick Red Bull cars are. He said:
"After the first race in Bahrain, when you watched on Sky F1, there were a lot of very disappointed drivers. The emotions, the sheer frustration, the disappointments, I think were pouring out because they realized that Red Bull were in a different race basically. I think you've seen quite a lot of comments George [Russell] and Charles [Leclerc] and Lewis [Hamilton] and, no doubt, Lando [Norris] about what we do?"
The F1 pundit further explained how other teams and drivers need to take massive jumps in order to compete with Red Bull. Most teams shave off a tenth or two as the season progresses, but drastic changes need to be made this season to reach the top. Brundle added:
"Because what they know is if the team just finds half a tenth here and a tenth there, that's just a normal progression for all the team through a season. So they know they need a leapfog jump with some kind of magical new upgrade."
He concluded that it will be tough to find such huge improvements in such little time:
"You know, as Toto Wolff says, 'there's no Silver Bullet', that doesn't happen very often these days. They've got so much equipment and resources to make sure the cars are pretty damn good when they hit the track. You don't just suddenly find half three quarters of a second per lap, which is what they need really at least."
While drivers like Hamilton, Russell, and Leclerc are still quite close to the top of the field, Lando Norris is suffering quite a lot at McLaren, who have taken a huge step back from 2022 in terms of the performance of their car.
---
Former F1 world champion puts Lando Norris amongst Max Verstappen and Charles Leclerc
It is safe to say that Lando Norris is one of the most talented drivers on the grid. Two-time world champion Mika Hakkinen recently praised Lando Norris and placed him alongside Max Verstappen and Charles Leclerc. He said (via nl.motorsport):
"He is a very fast, but still young driver. He has already achieved a lot and consistently shows convincing results. He is incredibly talented, that is for sure. He is on the same level as Charles Leclerc , Max Verstappen and Carlos Sainz . He can accelerate well."
Despite not having a race-winning car at McLaren, the young Briton consistently finishes right behind other drivers from top teams when his car is competitive on a particular weekend. Several pundits and fans believe that he could do wonders once he gets a decent machine under him.