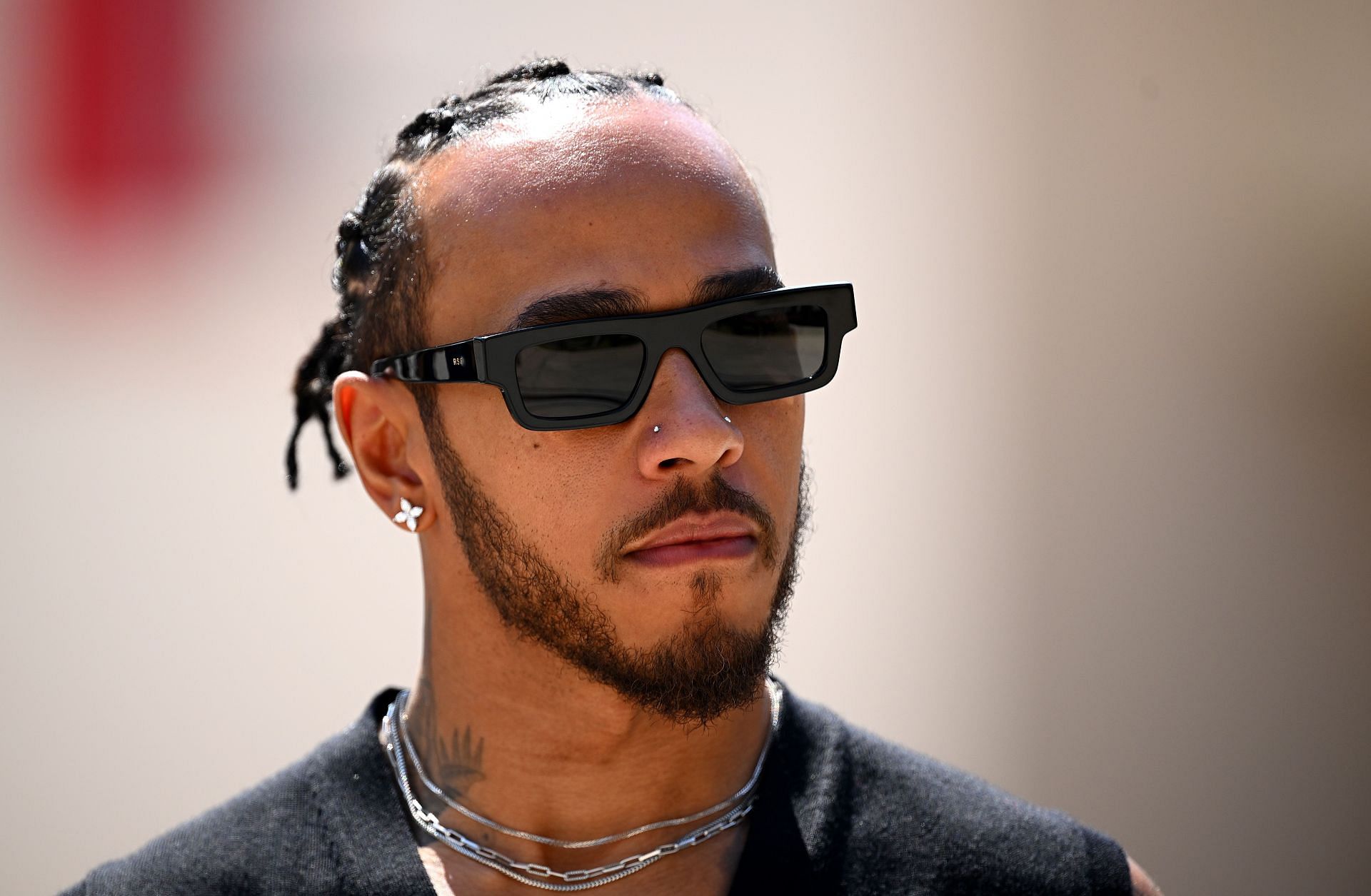 F1 pundit Martin Brundle recently explained why Lewis Hamilton lashed out at Mercedes. The seven-time world champion stated that his team did not listen to him while developing the 2023 car. This was a massive deal, as Hamilton's bond with Mercedes is considered to be one of the strongest on the F1 paddock.
Speaking on the Sky Sports F1 podcast on YouTube, Brundle dove deep into why Lewis Hamilton spoke against the Silver Arrows. He said:
"A little bit, but quite clearly Lewis [Hamilton] feels that he is not getting enough traction just chatting with them. He obviously feels they are not paying enough attention and has had to go public with that. It is highly unusual because he is always, you know, the team player, the ultimate team player really."
Lewis Hamilton on how Mercedes can progress:

"Last year, I said the issues that were with the car…

"I think it's really about accountability, owning up and saying – yep, you know what – we didn't listen to you…

"We've got to work, and just huddle up as a team."

— F24 (@Formula24hrs) March 8, 2023
The F1 pundit further explained how F1 drivers are heavily integrated into the team. He mentioned how the entire car is built around driver preferences and how they help the team in several departments, saying:
"Formula 1 drivers are embedded in a team in both directions you are comfortable with the people around you. You get to know your engineers, your performance engineers, and strategists. On the other foot, you've got the team, they design a car around you, your size in the cockpit, your preferences of how the car handles, marketing, sponsorships."
Brundle concluded:
"So a driver like Lewis is not going to, just want to go somewhere else in a hurry and its not a tantrum. He obviously felt the need to go public with something because he felt he wasn't being listened to closely enough within the team."
Although Lewis Hamilton's comments appear to show small cracks in his relationship with Mercedes, the Briton will remain committed to the team with whom he has won six world championships.
---
Lewis Hamilton praises Max Verstappen's focus and determination
Ever since 2021, the mammoth battle between Lewis Hamilton and Max Verstappen has been etched in every F1 fan's brain. Though many see them as fierce rivals and even enemies, they themselves see each other as competitors and colleagues in the sport. Hamilton recently explained how Verstappen would be extremely confident and focused on winning yet another world championship in 2023. The Briton said:
"I think he will be very, very confident. I think they developed an amazing car last year, they blew away all the records on pretty much everything and I don't even think they were pushing at the end and still were way ahead. I don't think he'll slip up. He's a world champion and so I wouldn't question his determination or his focus. I think he will be just as focussed as ever, and it's our job to catch up."
Red Bull are in a league of their own in terms of pace and reliability. Every other team, including Mercedes, will need to massively improve their car to catch the reigning world champions.