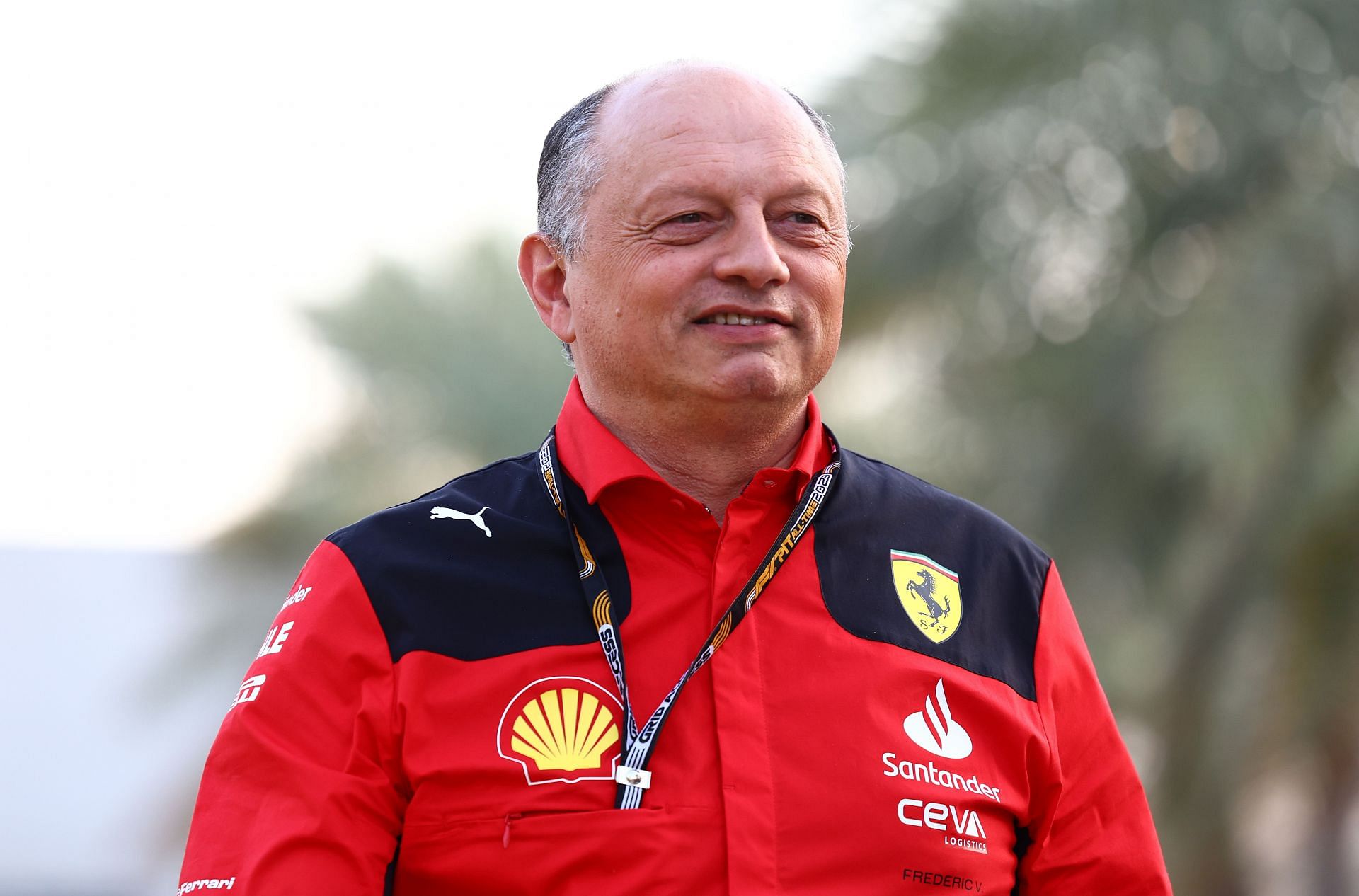 Frederic Vasseur revealed that he has the powers that are given to a team principal in Ferrari, and that he has not been suppressed by anyone.
Since Ferrari's poor start to the season, there have been rumors circulating about the management of the team. One such rumor is that Frederic Vasseur, their team principal, isn't completely in charge of the team.
It is said that Benedetto Vigna, the CEO of the manufacturer, has been 'controlling' Vasseur. However, when Auto Hebdo asked the Frenchman about the same, he denied it, stating that he has the powers and the resources in the team.
"I have the power and the resources that I have not had before. That's how it is now."
He added that there were scheduled meetings fixed with Elkann and Vigna after the winter tests, and similar meetings would be held at Imola as well.
"After the winter tests, we had talks with the drivers, Elkann and Vigna. We will meet again after Imola. Those are scheduled meetings…"
---
Fred Vasseur is pragmatic to engineers departing from Ferrari
Ferrari recently had a wave of engineers leaving the team, which included David Sanchez. In addition to that, Laurent Mekies, racing director of the team, has also been speculated to be 'wanting' to part ways with the team. Though this might sound like an issue for the Italian outfit, Vasseur believes that it was 'inevitable.'
In his words, he feels that some of the people on the team were more comfortable working with Mattia Binotto as the principal. With his resignation, it is natural that they would be parting ways, too. He added that these things 'don't bother him.'
"It is inevitable; that there are people who were good with Mattia Binotto and now choose to leave. That doesn't bother me. There are others who, on the contrary, have feared for their future."
🚨| Max Verstappen thinks Ferrari will be stronger in Jeddah due to the SF-23's straight line speed and the lower degradation nature of the Jeddah track.

Fred Vasseur also said that the Jeddah circuit should be kinder on the tyres.

— Ferrari News 🐎 (@FanaticsFerrari) March 13, 2023
Ferrari had a worrying pace during the race in Bahrain. While Charles Leclerc couldn't even come close to Max Verstappen, Carlos Sainz had his issues with the car. Later, Leclerc's car had a power issue and had to retire.
Though this was close to a disaster for the team, the Saudi Arabian Grand Prix is expected to be much better. Due to less tire degradation, the team is expected to perform much better. It could also be a chance to gain control of the standings as both drivers can try and score high points.