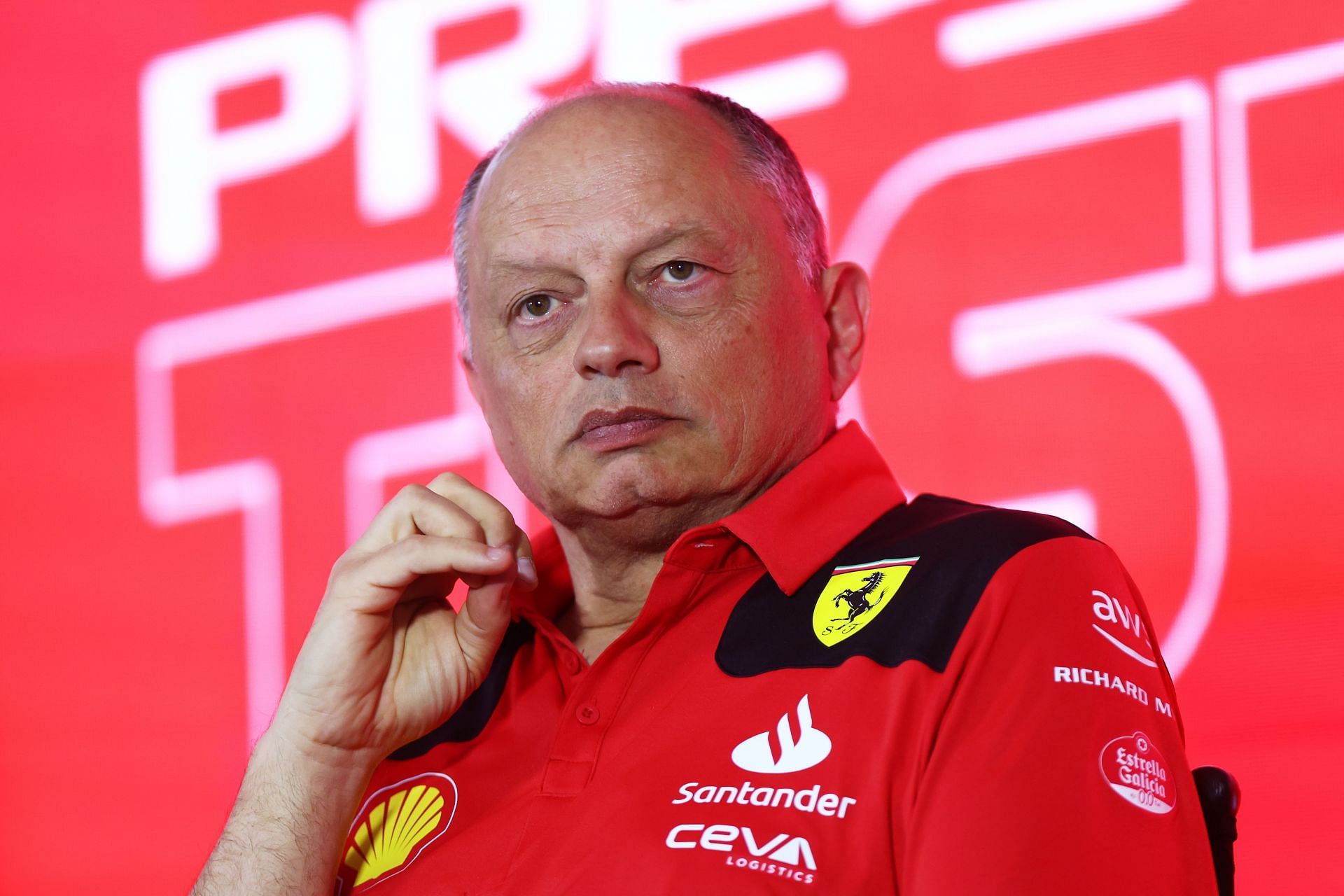 Frederic Vasseur has been quite practical in terms of what has been happening in Ferrari since the Bahrain Grand Prix. Despite most renowned engineers parting their ways with the team, the Frenchman seems to be quite okay with it.
Quite a shuffle has been going on at Ferrari ever since the Bahrain GP weekend got over. Some of the most prompt members have been leaving the team. After David Sanchez, head of vehicle concepts, left the team, there have been other names, too, that have been popping up. Laurent Mekies, the racing director, is also expected to leave.
Though there is so much going on at the team, Fred Vasseur, Ferrari's new team principal, believes that many of them were more comfortable with Mattia Binotto as their boss, and now with his resignation, it is 'inevitable' to happen. He also said that it doesn't bother him, talking to Auto Hebdo:
"It is inevitable; that there are people who were good with Mattia Binotto and now choose to leave. That doesn't bother me. There are others who, on the contrary, have feared for their future."
---
Could Ferrari see the return of Simone Resta?
Ferrari haven't had the best of anything this season until now. Though only a single race has taken place, there is a lot to worry about for the team. They found it hard to compete with Red Bull, so it is certain that the 'winning pace' is missing from the car.
At the same time, Charles Leclerc's retirement from the race due to engine issues is worrying. Along with that, staff leaving the team could not be such a good sign, however, it has been expected that Simone Resta could make a return to the team.
Resta worked with Ferrari earlier and moved to Sauber in 2018, however, he returned to Scuderia a year later. Post that, he was moved to Haas under the 'technological relationship' the two teams share.
According to a report from Corriere Della Sera, it is thought that he might make a return to the team as the technical director.
With F1 heading into Jeddah next, there are quite some expectations from the team. Since they are almost the second-fastest car, it can be thought that there will be many more points at the upcoming weekend. Adding onto that, less tire degradation on the street circuit could be of great help to the team.