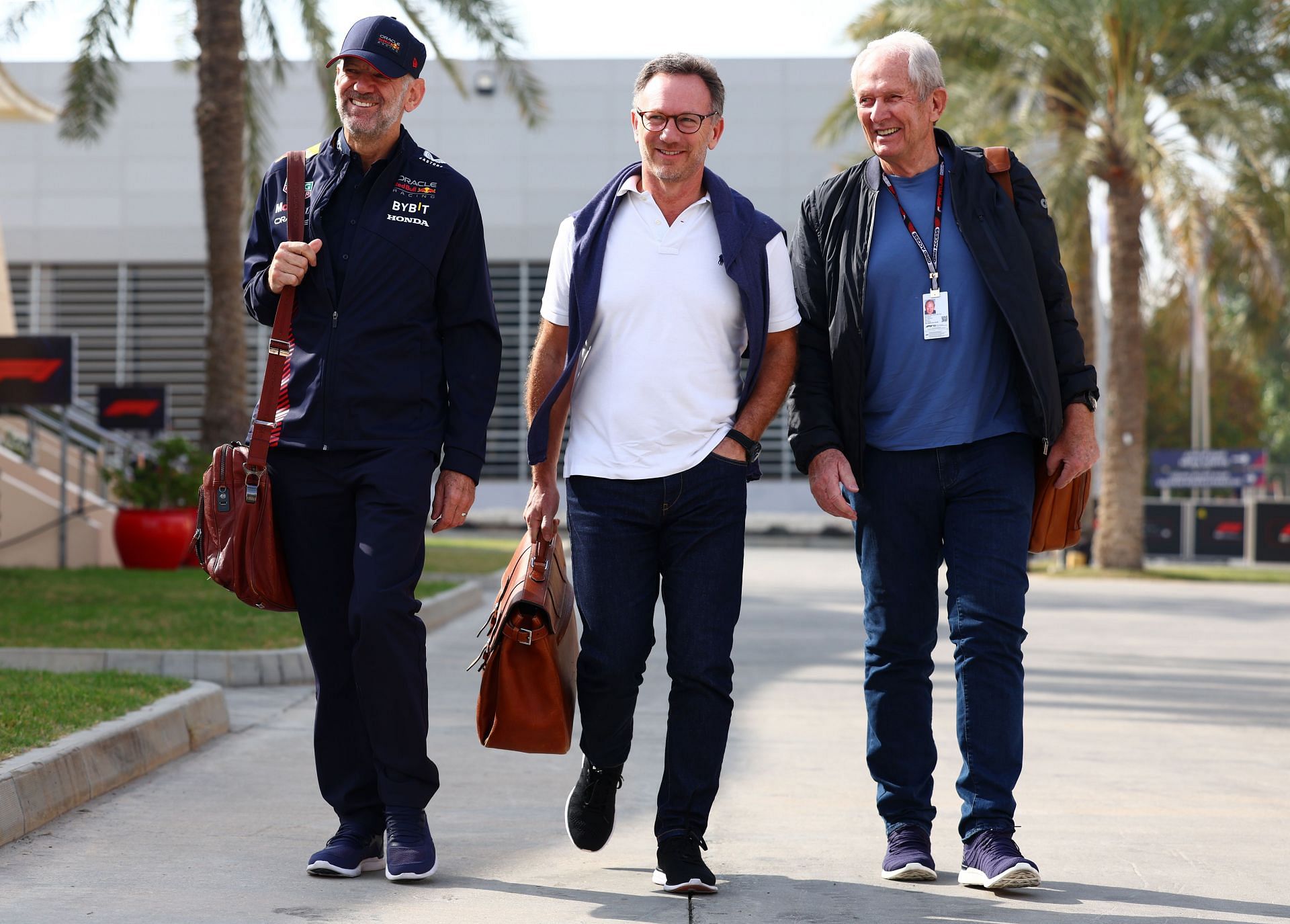 Red Bull chief advisor Helmut Marko claims that the team has prepared itself for the possibility that the early season lead will melt away. The Austrian team has started the season on a positive note as they secured a 1-2 finish in the first race of the season and looked dominant in the race.
The situation was so adverse that it has given rise to fears that Red Bull could end up dominating the 2023 F1 season. Having said that, the team will take a hit when it comes to aerodynamic development as it has the least amount of development time out of all the teams.
Not only that, the additional 10% deduction in development time due to the cost cap breach for the 2021 F1 season is a major handicap as well.
The Red Bull advisor has revealed that the team is completely focused on efficiency with the resources and is trying to extract the maximum possible results before other teams start catching up. Marko told Formel1.de:
"We prepared ourselves optimally for the season. Once we knew that this penalty would be imposed, it was clear that, when we went into the wind tunnel, it had to be done in an efficient manner and each run with a clear plan."
He added:
"At the moment, we've managed to do all that. But, of course, as the season progresses and we run out of wind tunnel time, the others will still have that available and our lead will then melt away. That's why it's extremely important that we take the points with us now."
---
Red Bull advisor refutes George Russell's claims
Helmut Marko refuted George Russell's claims that Red Bull will end up winning all the races this season. The Austrian said that something like this was not as straightforward as Russell was making it out to be. Commenting on Russell's remarks, Marko said:
"No. So this statement by Russell can perhaps be explained by the current frustration of the Bahrain race. It was a race on a specific circuit where the surface is extremely rough, which means that tyre wear plays a very big role."
"Yes, we put in a good performance. But so much for winning all the races and having the world championship title in the bag. If it were that easy, it would be nice."
Red Bull's early-season advantage can only be determined after a few races. but it cannot be denied that the car certainly looked dominant in Bahrain.