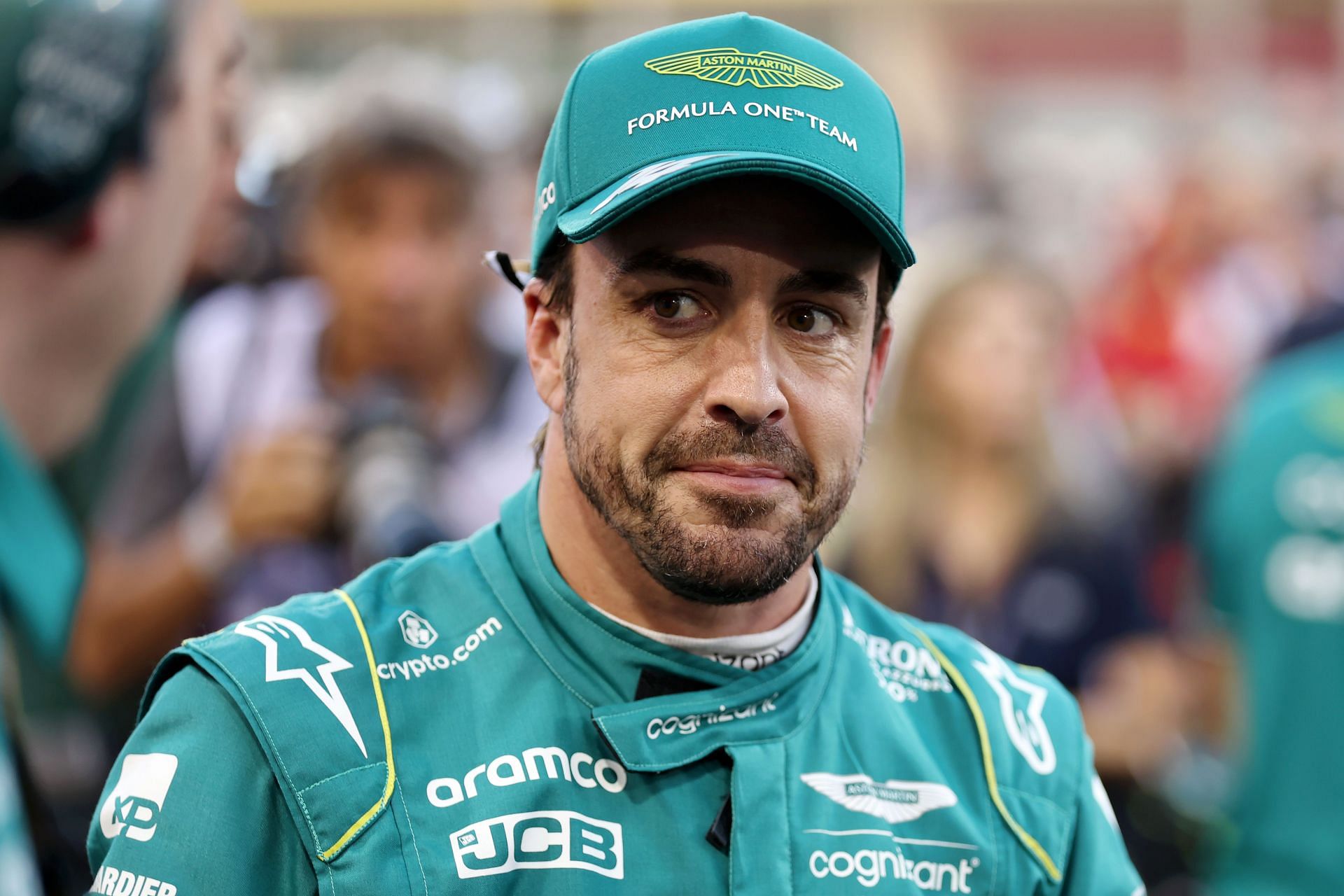 Former F1 driver Mark Webber has backed Fernando Alonso to lead Aston Martin to race wins in the 2023 season.
Alonso parted ways with Alpine last year and moved to Aston Martin as Sebastian Vettel's replacement after the German announced his retirement from the sport. When the move was announced, fans and pundits were unsure of what to expect from the Spaniard with the Silverstone-based outfit.
With Alonso famously enduring a tough time on the grid with McLaren, Renault and, most recently, Alpine, many questioned his move to Aston Martin, a team that struggled through most of 2022.
However, Alonso's P3 finish at the 2023 Bahrain Grand Prix, behind Red Bull Racing duo Max Verstappen and Sergio Perez, has given indications that he's finally handling a car that matches his talents.
Former Red Bull driver Webber, speaking to Motorsport.com, stated that there's a visible difference in Alonso over the years, though his driving skills and instincts haven't changed much. He said:
"Of course [I see changes in Fernando Alonso from many years ago], I think when you get older, we all mature in different ways, and we have different priorities in our lives. He's been in this paddock for 20 years. Naturally, it's different from when it arrived."
He added:
"That's obvious, but the instinct and the driver, it's all still there. I think, the traits are there, everything that characterizes him is still there, he's a competitor, he wants to fight people, in a really tenacious and self-rewarding way, and that will never leave Fernando."
Webber backed Alonso to remain on the F1 grid for a few more years, stating:
"He has the opportunity to stay longer than these two years, of course. Never rule out that Fernando runs until he is 44 years old."
While Webber believes that Aston Martin could win races in 2023 through Alonso, he wants to see how the car behaves in different conditions before making a full assessment. He opined:
"Yes [Aston Martin could win a race in 2023], although it depends of course on whether Red Bull has phenomenal reliability, that their victories are assured, but [Fernando Alonso] can get a win in a single day, I'm sure he can get something."
Webber added:
"The podium is absolutely special, but we can't forget that Red Bull were fully on cruise control, they were doing it very slowly, so they are in impressive form. Let's see how the Aston Martin fares on tracks where degradation is minor."
---
Aston Martin 'potential' expected to be better in Saudi Arabia than Bahrain
Aston Martin made a strong start to the 2023 season as Fernando Alonso finished on the podium at the Bahrain Grand Prix, with Lance Stroll finishing P6.
Despite the team's strong performance at the Bahrain International Circuit, the team is expected to perform much better at the next Grand Prix in Saudi Arabia, according to Stroll's trainer Nuno Pinto.
Speaking on the Vamos Falar de FUm podcast, Pinto said:
"You have to analyze the reality of the numbers. In theory, Bahrain was not the strongest track for the team at the start of the championship. In theory, the potential of the car in Jeddah was better than in Bahrain, taking degradation out of the equation, talking about pure and hard competition."