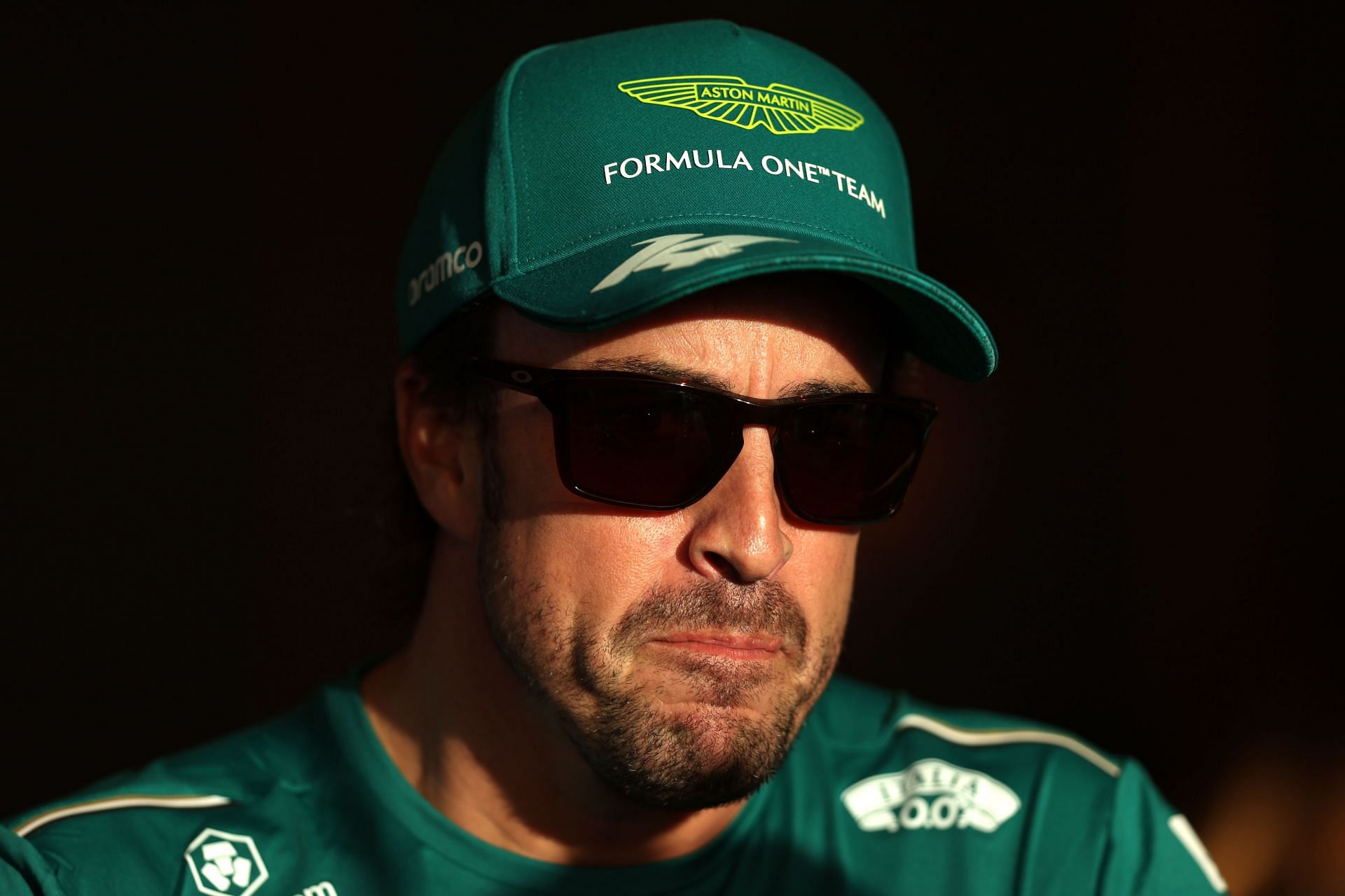 Despite performing brilliantly in the Bahrain GP, Fernando Alonso is unsure about where Aston Martin will stand in the Saudi Arabian GP.
The green British team have been in the limelight this season ever since they propelled themselves up the grid and became one of the top teams in F1. However, the 41-year-old Spaniard is still skeptical as to whether they'll be able to keep their performance consistent in the Saudi Arabian GP.
When Sky Sports F1 asked whether Aston Martin could claim the second spot right behind Red Bull, Fernando Alonso stated that his team's positions would only be revealed in the qualifying session. Although practice sessions are great for gathering data, the Spaniard admitted that the true pace of the car is revealed during qualifying:
"I have no idea. I just drive the car and [in] qualifying, I see where I am. But obviously, there are a lot of free practice [sessions], a lot of days between races, a lot of data to analyze, and a lot of predictions and estimations for you guys to do. That's the beauty of Formula One as well, but for us teams or drivers, it's difficult to read anything [into] free practices."
Fernando Alonso further recalled how his team performed exceptionally well in Bahrain. However, he admitted that the balance of the car and its grip still required minor improvements, saying:
"Bahrain, we were okay. P1 on Friday and then we were P5, nearly P6 in qualifying, so you never know until we get to qualifying. But we tested what we wanted to test in the car. I think it's still not an ideal balance so we still need to chase a little bit of grip tonight. But so far, so good. It's another good start."
The Spaniard finished third and second in the first two practice sessions of the Saudi Arabian GP, which proves that Aston Martin is currently the second-fastest car on the grid.
---
Fernando Alonso lauds Lance Stroll for racing in Bahrain GP despite his recent wrist injury
Right before the start of pre-season testing in Bahrain, Lance Stroll had an unfortunate bike accident in which he heavily injured his wrists. However, he was able to quickly recover and return to the sport in time for the Bahrain GP. Fernando Alonso, Stroll's new teammate, showered heaps of praise onto the Canadian for his determination and strength. Speaking to PlanetF1, the Spaniard stated:
"When he decided to try on Friday, that was already something heroic. Coming into the car and trying to drive on Friday was something that we didn't expect. So, when he decided that he was fit enough to race on Saturday and Sunday, I think it proves to many the determination, his passion for motorsport and we were all very proud of him."
Later on, Stroll posted an emotional video of his recovery, where he performed several different exercises throughout the week. It showed how dedicated he was to returning to F1 and racing once again.