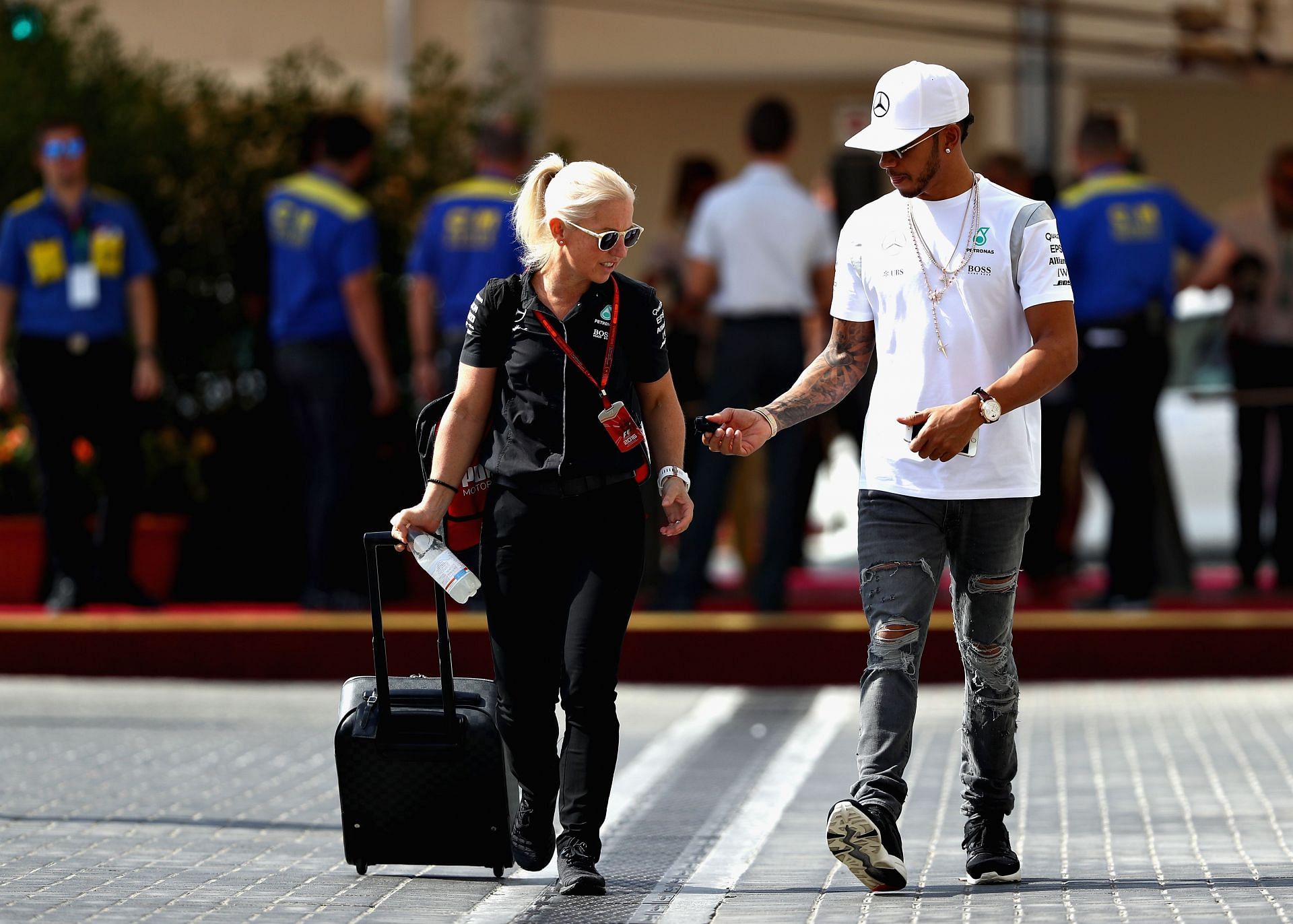 Toto Wolff supports Lewis Hamilton with his decision to part ways with his performance coach Angela Cullen. Despite the reasons for the split being unclear, the Mercedes chief believes that it's part of a natural change within their team.
Speaking about Cullen leaving the team, Wolff said:
"I don't know what has been announced. Angela was part of the gang for a long time. I think in every team, whether that is his close circle, or also in the wider group, you know, this is not a static situation that you can freeze, because we all develop as people, we develop as an organization and if things don't work out anymore, then we need to be honest about it and then bring change. Angela will always be a mascot of the team. She's the only one who has a louder voice than a starting car. But, you know, if this is what he decides, we will always absolutely support him, whatever direct direction he wants to take."
After Lewis Hamilton and Angela Cullen announced the news on their respective social media platforms, the split came as a surprise to many. The Briton was always accompanied by the New Zealander, as she was not just his trainer and physiotherapist but also one of his closest confidants.
Wolff believes this split was part of the changes that naturally occur within a team and that he supported the Briton's decision. Hinting that it could have been the Briton's decision to part ways with Cullen, Wolff didn't detail particular reasons for the split between the two, which seemed mutual from the announcement.
---
Toto Wolff believes Lewis Hamilton was looking for change after his split with Angela Cullen
Wolff cited how Lewis Hamilton was looking for change in his initial reaction to the news of the split with Cullen. While the Austrian hasn't spoken much about the subject throughout Friday, TV Pundit Martin Brundle believes that it's not the most positive news for the British champ as the New Zealander was more than just a performance coach for him.
Reacting to the news as he spoke to Sky Germany, Mercedes team principal Wolff stated:
"We have seen for some time now that Lewis was looking for a change."
Commenting on the subject of Cullen, Brundle reacted:
"It's not great news for Lewis, because whenever you saw Lewis in the pit lane or paddock, Angela was with him supporting him. When he was off training, she'd be with him as well. So, he'll have to find somebody new, but nothing's forever, as we know."
For almost seven years now, Cullen has been a reliable physiotherapist and performance coach to Lewis Hamilton. Their work dynamic was a successful one, with the Briton winning five championships ever since he partnered with her in 2016. The former field hockey player was a part of the Finnish company Hinsta Performance, a firm started by Dr. Aki Hinsta who played an integral role in the Briton's career at McLaren.