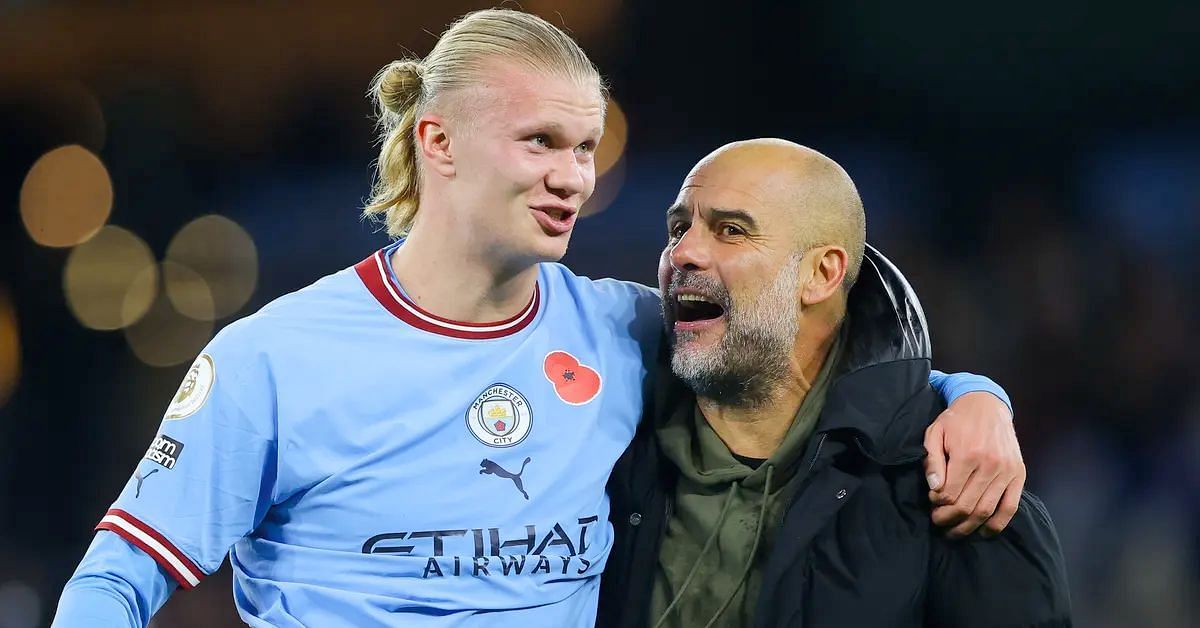 Manchester City manager Pep Guardiola sarcastically claimed that he didn't want Erling Haaland to break Lionel Messi's record in the FA Cup after taking the former off against Burnley.
Haaland scored five goals in his team's 7-1 second-leg UEFA Champions League last-16 win (8-1 aggregate) over Bayer Leverkusen on 14 March. He was taken off in the 63rd minute for Julian Alvarez, which raised a few eyebrows.
The Norway international could have overtaken Lionel Messi's record of scoring five goals in a single Champions League knockout game, which he achieved against Bayer Leverkusen in 2012. Pep Guardiola was Barcelona's manager back then.
The substitution led some to speculate on social media that he didn't want Haaland to overtake the Argentine icon's record. Haaland himself revealed after the game that he told Guardiola he wanted to score a double hat-trick.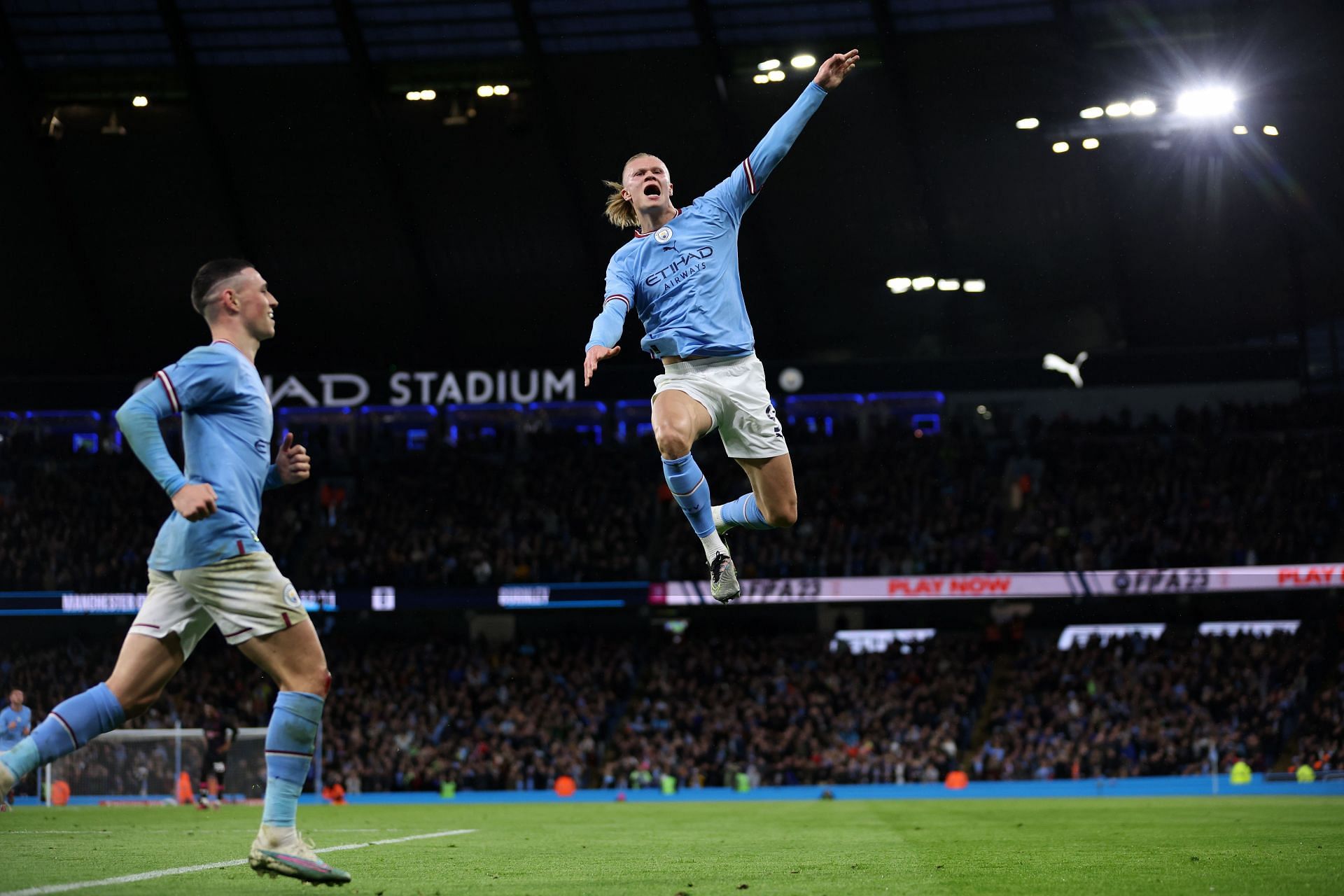 The Spanish tactician also substituted the Manchester City centre-forward in his team's 6-0 FA Cup quarter-final win over Burnley on 18 March. With the scoreline at 4-0, he took Haaland off for Cole Palmer in the 63rd minute.
Guardiola was asked to address why the hat-trick hero was subbed off against the Clarets, to which he replied (h/t GOAL):
"I make a substitution because I didn't want him to break the record that Messi had in the FA Cup in England. I always want to punish my players, that is my intention."
Messi, of course, has never played in the FA Cup in England given he has only ever played for Barcelona and Paris Saint-Germain (PSG) in his club career.
---
Erling Haaland could be Lionel Messi's realistic competitor for Ballon d'Or
Erling Haaland is having the season of his life at Manchester City. He has netted 42 goals in 35 matches across competitions for the Cityzens.
The 23-year-old is also in the running to win the UEFA Champions League, with his team drawn against Bayern Munich in the quarter-finals. Manchester City are also in the hunt for the league title and the FA Cup.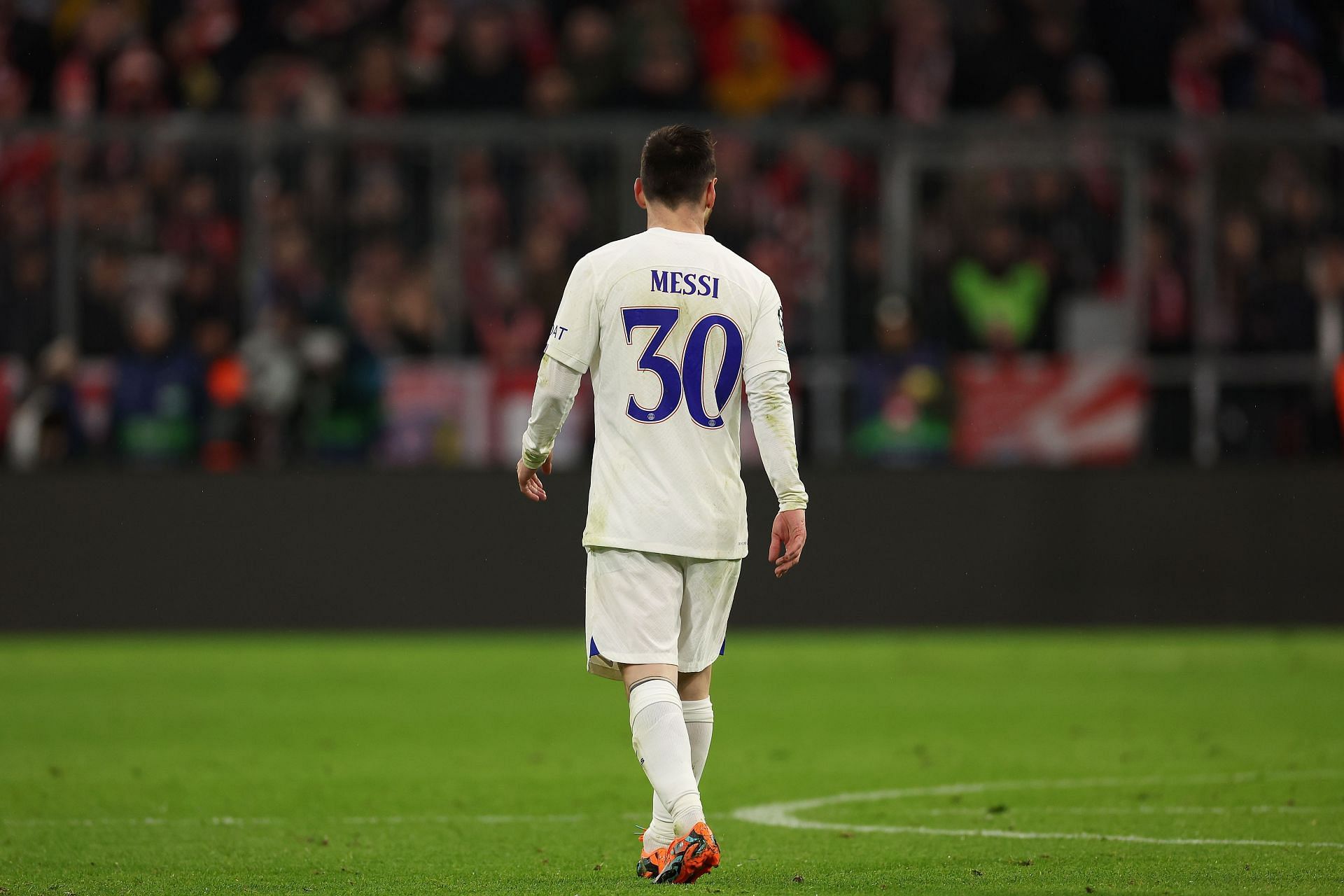 However, they trail league-leaders Arsenal by five points with 27 games played so far this campaign. Ever since Lionel Messi's triumph at the 2022 FIFA World Cup, many have labeled him the favorite to win the Ballon d'Or in 2023.
The 35-year-old has registered 17 goals and 18 assists in 31 games across competitions this term, but his team have been knocked out of Europe. Even though the Ballon d'Or is an individual award, team trophies have often been a deciding factor in the voting process.
It remains to be seen if it will play a role when determining the winner later this year.