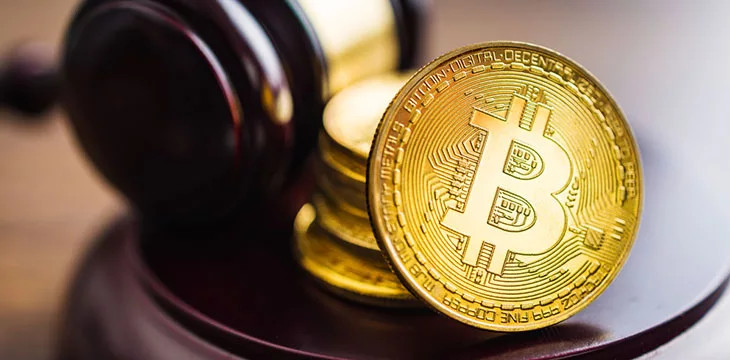 ---
The U.S. Department of Justice (DoJ) has charged five individuals in connection with illegally manipulating the prices of Hydro, a digital asset released by Hydrogen Technology Corporation.
According to the unsealed indictment, the five individuals were accused of defrauding investors by creating a false appearance of supply and demand for the digital asset using a trading bot. The scheme netted the individuals $2 million after investors purchased HYDRO for "artificially inflated prices" in the 11 months they operated.
"The defendants allegedly used a trading bot to place thousands of orders that they did not intend to execute, or 'spoof orders,' and thousands of orders where the bot bought and sold tokens to itself through the same account, or 'wash trades,'" a statement from the DoJ read.
Named in the indictment were Michael Kane, co-founder and CEO of Hydrogen Technology Corporation; Shane Hampton, chief of financial engineering; and South African national George Wolvaardt, who served as CTO of the firm that designed the bot. They were each charged with one count to commit securities price manipulation, conspiracy to commit wire fraud, and two counts of wire fraud. If found guilty, the three "face a maximum penalty of five years in prison on the conspiracy to commit securities price manipulation count and 20 years in prison on each of the other charged counts."
In a separate charge sheet, the DoJ indicted former CEO of Moonwalkers, Tyler Ostern, and Hydrogen Technology blockchain engineer Andrew Chorlian with one count of conspiracy to commit securities price manipulation.
Court documents reveal that the syndicate operated its price manipulation scheme between June 2018 and April 2019, with hundreds of investors falling victim to the ploy. The Federal Bureau of Investigation (FBI) is still investigating the case, urging individuals affected by the scheme to make a formal complaint as officials from the Southern District of Florida prosecute the case.
Early in the week, the U.S. Securities and Exchange Commission (SEC) scored a win against Hydrogen Technology after a seven-month lawsuit ended with the company being ordered to pay $2.8 million in civil penalties. According to court documents, $1.5 million of the amount represents disgorged profits, while $1 million stood for penalties.
DoJ's streak in 2023
The DoJ has enjoyed an impressive streak against digital currency bad actors since the start of the year, building on the back of an impressive 2022. In April, the DoJ seized $112 million in digital currencies from fraudsters running pig butchering scam rings in Los Angeles, Idaho, and Arizona.
In March, Titanium Blockchain CEO Michael Stollery received four years in prison for his role in a scheme that stole $21 million from investors in operations dating back to 2017. The DoJ's impressive streak in 2023 stems from the creation of a new unit to monitor the digital asset sector and partnerships with key industry stakeholders to crack down on bad actors.
---