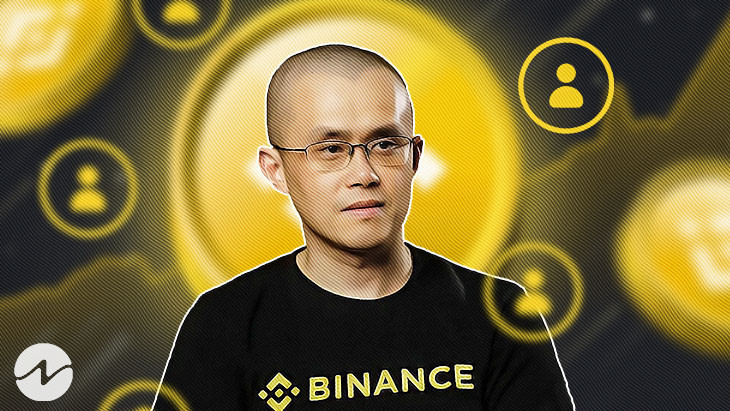 ---
Users can buy the .BinanceUS domain for $10 price.
The domains don't have any gas fees associated with them.
Binance, the world's largest crypto exchange, has announced its collaboration with Unstoppable Domains, a company specializing in blockchain domain names. This collaboration allows users to choose their preferred digital identities. By owning such a domain name, it makes it easy to send or receive cryptocurrencies instead of using alphanumeric wallet addresses.
Breaking news!

You can now send and withdraw crypto to any Unstoppable Domain on @binanceUS, one of the largest exchanges in the US!

But that's not all… pic.twitter.com/VBTrSotbwK

— unstoppable.nft (@unstoppableweb) April 26, 2023
Binance US will now allow users to create a ".BinanceUS" domain and give them a unique identity for their crypto wallet, which is simple. The Unstoppable Domains provide a unique and human-readable wallet address, replacing the traditional numeric one. By doing so, the domain serves as a single address for multiple cryptocurrencies.
Binance Domains Will Be Minted on Polygon
According to the announcement, the ".BinanceUS" domain will be launched soon for the exchange's apps. These domains are minted on the Polygon Labs blockchain. That aims to replace the complicated numbers and letters associated with the cryptocurrency address.
This is a new innovation step taken by the crypto exchange Binance to make things simple and easy for the users. Moreover, it is the first time that Unstoppable Domains provides users with two-digit domains. Additionally, it already provides two letter domains.
The crypto exchange Binance will now allow users to send or withdraw to any other unstoppable domains, including ".cypto," ".nft," and ".x" domains. Moreover, users can buy the .Binance.US domain for $10 price.
Highlighting that, the .BinanceUS domains differ from the other Unstoppable domains in some ways. The new domains are designed to make it easier to transact over 80 types of cryptocurrencies that are within the Binance US app. However, the domains don't have any gas fees associated with them.
---