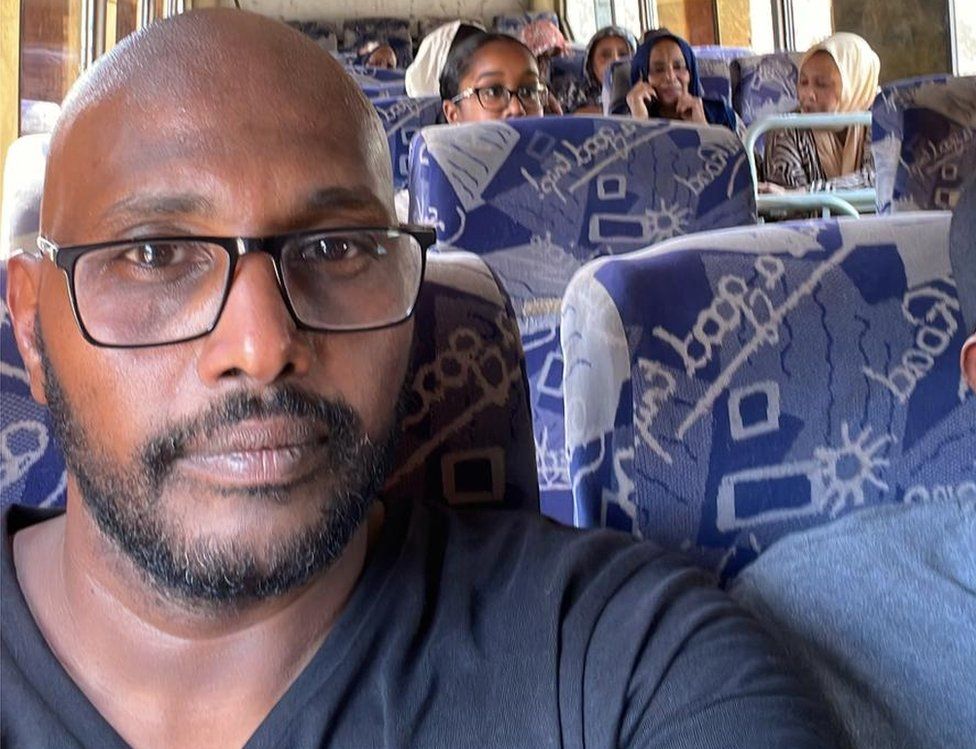 A Fife man has described his journey from "hell" to escape war-torn Sudan.
Amar Osman, from Dunfermline, was with his wife Fatma Giha in Omdurman, near Khartoum, when the crisis began.
He said he had joined a "mass exodus" from the country amid a fragile ceasefire agreed by warring generals on Monday.
More than 2,000 British nationals have registered in Sudan under evacuation plans, but thousands more could be in the country.
They made their own travel arrangements as they had not yet heard from the UK government about an evacuation strategy.
War crimes suspect free amid chaos in Sudan
The painful dilemma facing Khartoum residents – stay or go?
Family must 'move today' to escape Sudan violence
Following three sleepless nights, he spoke to BBC Scotland as he was waiting to catch one of hundreds of buses to the Egyptian border, about 150 miles away.
"Everyone is absolutely shattered," he said, describing the journey as "hell".
"This is so sad, seeing all these people flee their homeland," he added.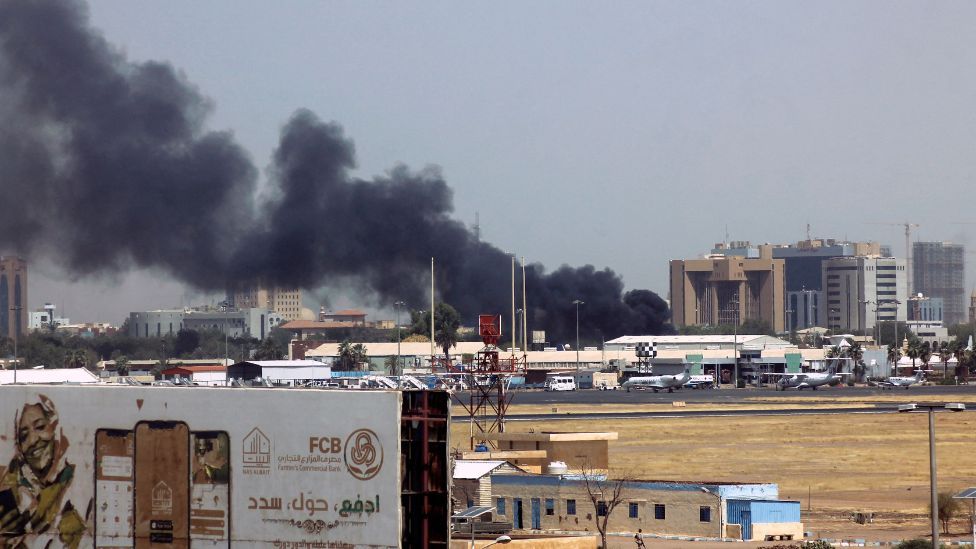 Mr Osman, who is heading for the Egyptian city of Aswan before aiming to reach Cairo, said he feared for Sudan's future.
"I don't know what's going to happen next but it's not good," he said.
"Everybody's worried and there are different stories every day. We hear different people got bombed in their house, some of them got kicked out of their house."
A power struggle between Sudan's regular army and a powerful paramilitary force has led to violence across the country for more than a week.
Electricity is scarce and food and water supplies are running out for many.
The UK government said that 301 people had been airlifted to safety on four flights.
Another RAF flight was preparing to depart the Wadi Saeedna airstrip near the capital of Khartoum on Wednesday afternoon, with a further three flights expected later.
More than 2,000 British nationals have registered in Sudan under evacuation plans, but thousands more could be in the country.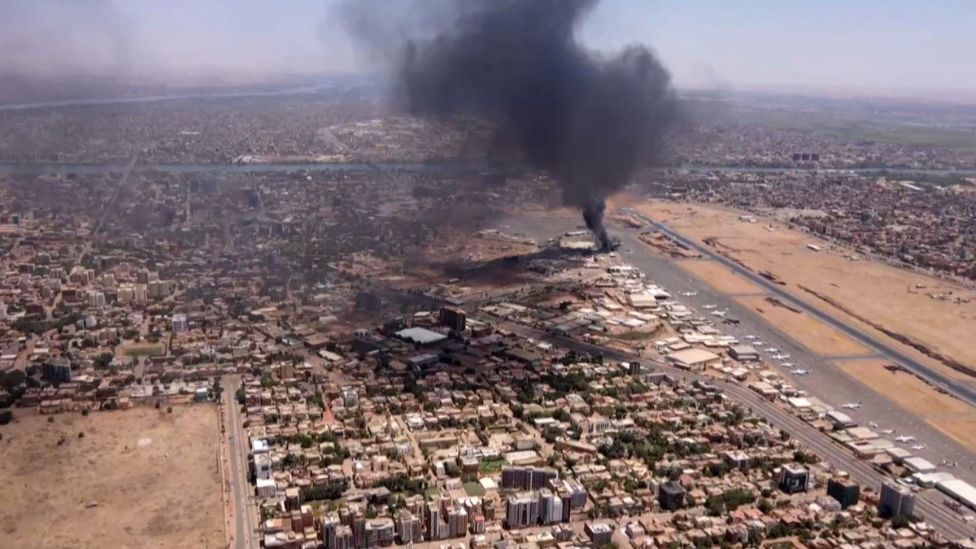 The prime minister's official spokesman said the operation in Khartoum was "running smoothly" and there was "no issue with capacity".
He said the "majority" of the people on planes were British nationals, while others were citizens of allied countries.
He said had not been informed of "large-scale problems" of non-British passport holders turning up and being told they are not eligible.
A 72-hour ceasefire brokered by the warring rival generals has largely held since it began in the early hours of Monday.
It is understood that if fighting resumes the evacuation operation will not necessarily end, but it will present a greater risk to the safety of evacuees, troops and officials.