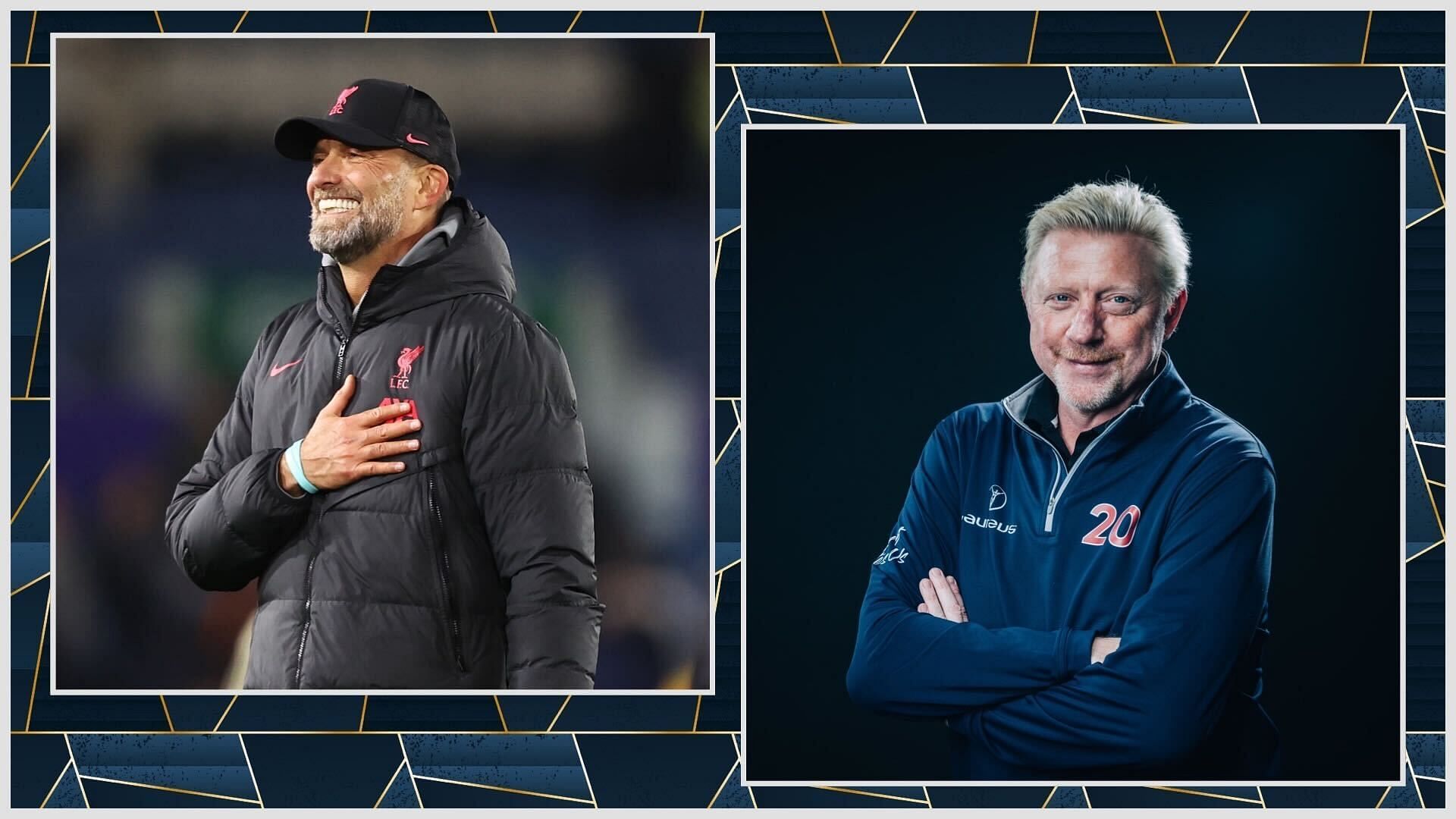 Tennis legend Boris Becker has reacted to Jurgen Klopp's Liverpool going on a five-game unbeaten streak in the English Premier League.
The run began when Liverpool played out a goalless draw against Chelsea on April 5. This was followed by a 2-2 draw against Mikel Arteta's Arsenal.
The Reds then trumped Leeds United 6-1 before overcoming Nottingham Forest 3-2. On Wednesday, May 26, they beat West Ham United 2-1, with goals from Cody Gakpo and Joel Matip.
In light of this, Becker, a massive football fan, took to social media to appreciate Jurgen Klopp's commitment to his club.
"Word," he wrote on his Instagram story.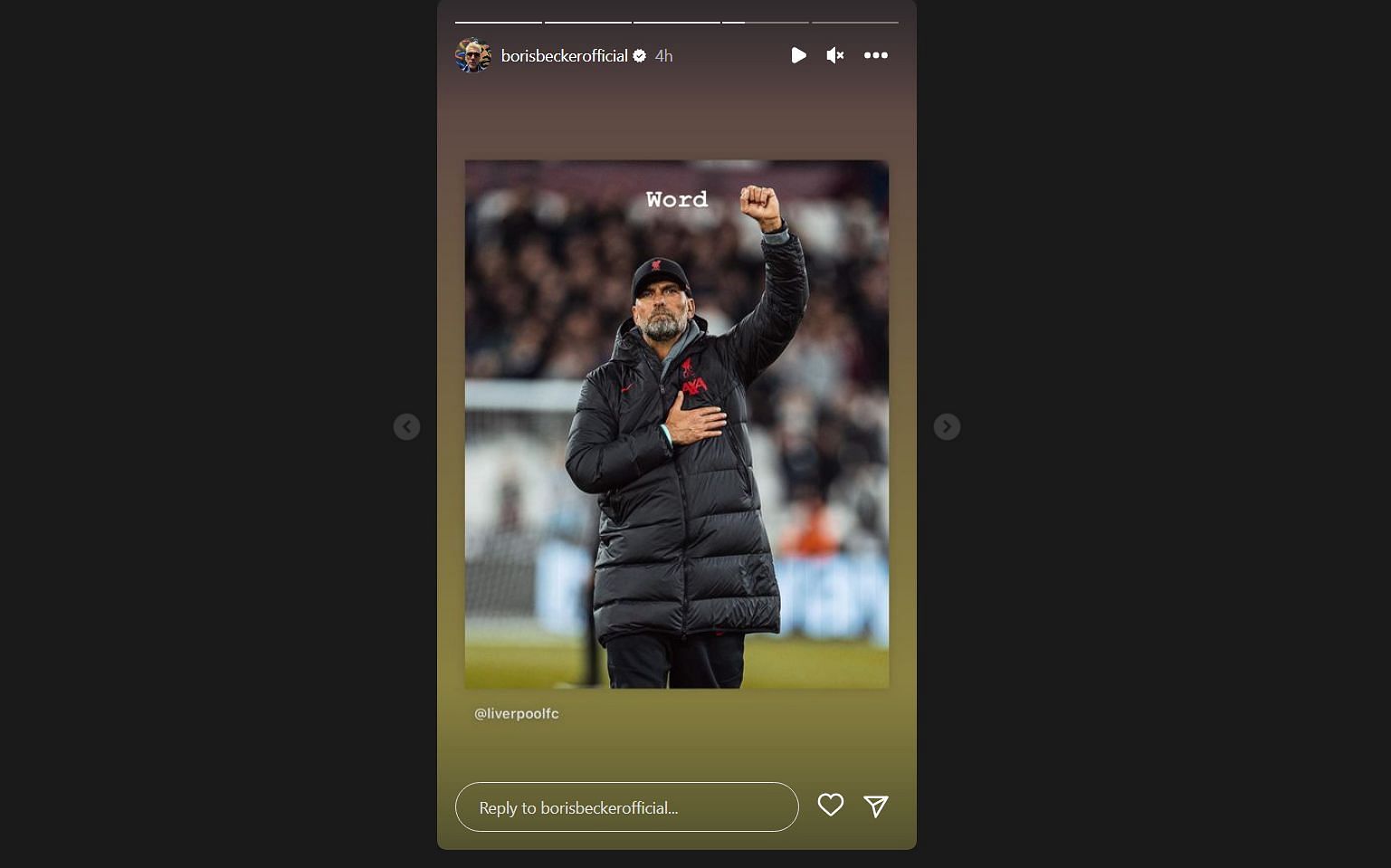 ---
"I never thought at 17 I'd be incarcerated at 54" – Boris Becker opens up about his time in jail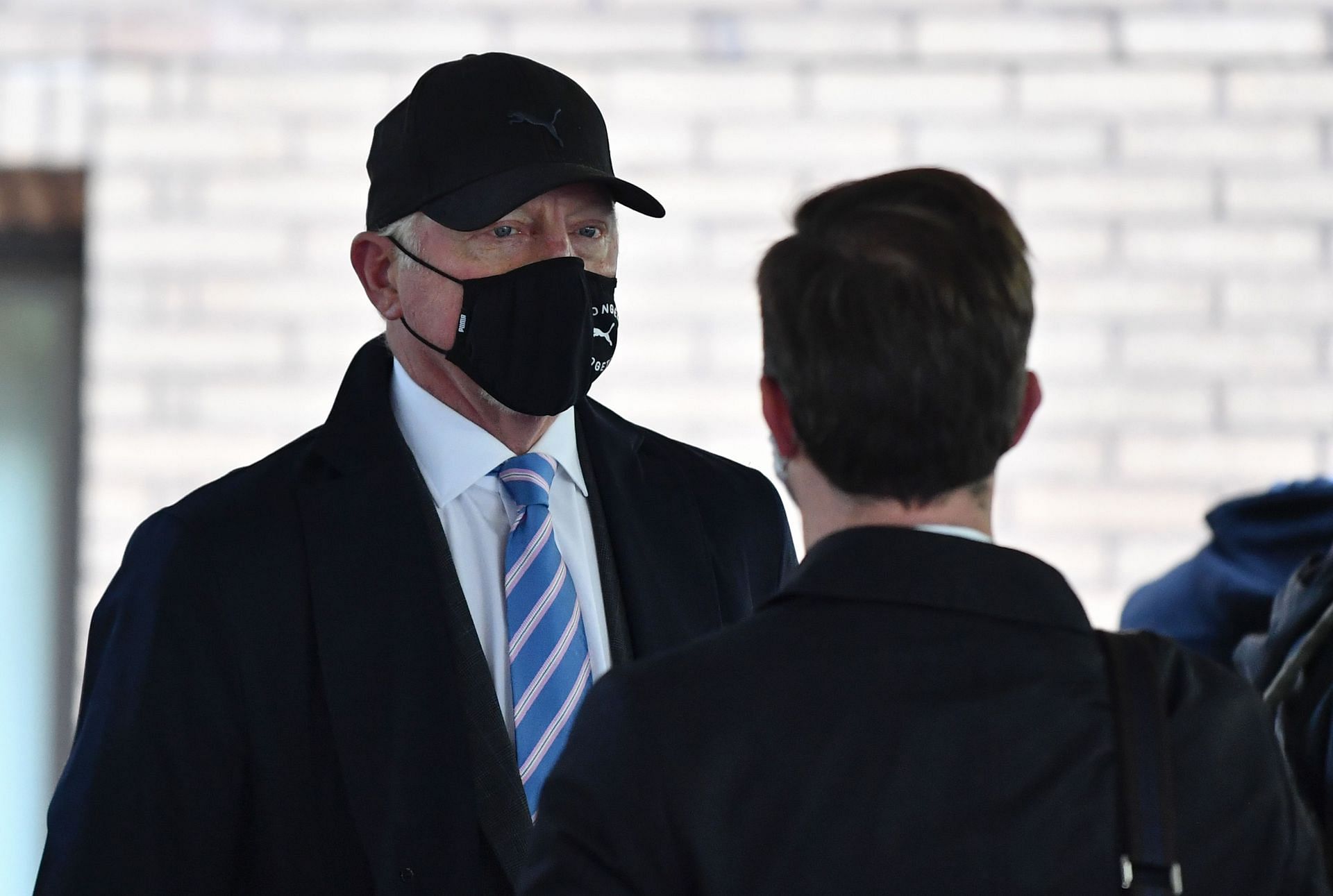 Boris Becker served eight months of his two-and-a-half-year sentence for concealing £2.5 million in assets and loans in a bankruptcy fraud case. He was released from prison in December and deported from the United Kingdom.
The three-time Wimbledon champion recently discussed his time in prison with the BBC, claiming the experience "humbled" him.
"I never thought at 17 I'd be incarcerated at 54. If anything it certainly humbled me, it certainly made me realise that whether you're called Boris Becker or Paul Smith, if you break the law, you get convicted and you get incarcerated, that goes for everybody," he said.
Becker then stated that he's a "survivor" and a "tough cookie" and that his prison term would influence his future decisions.
"I never expected the good and I certainly didn't expect the bad but I'm a survivor, I'm a tough cookie, I've taken the penalties, I've taken the incarceration," he said.
"But I've also taken the glory and if anything this made me a stronger, better man. With my decisions in the future you can see whether I have learned from it or I didn't," he added.
Apple TV+ recently released a documentary series titled "Boom! Boom! The World vs. Boris Becker". It explores the life of the former World No. 1, including the three years leading up to his incarceration in 2022.