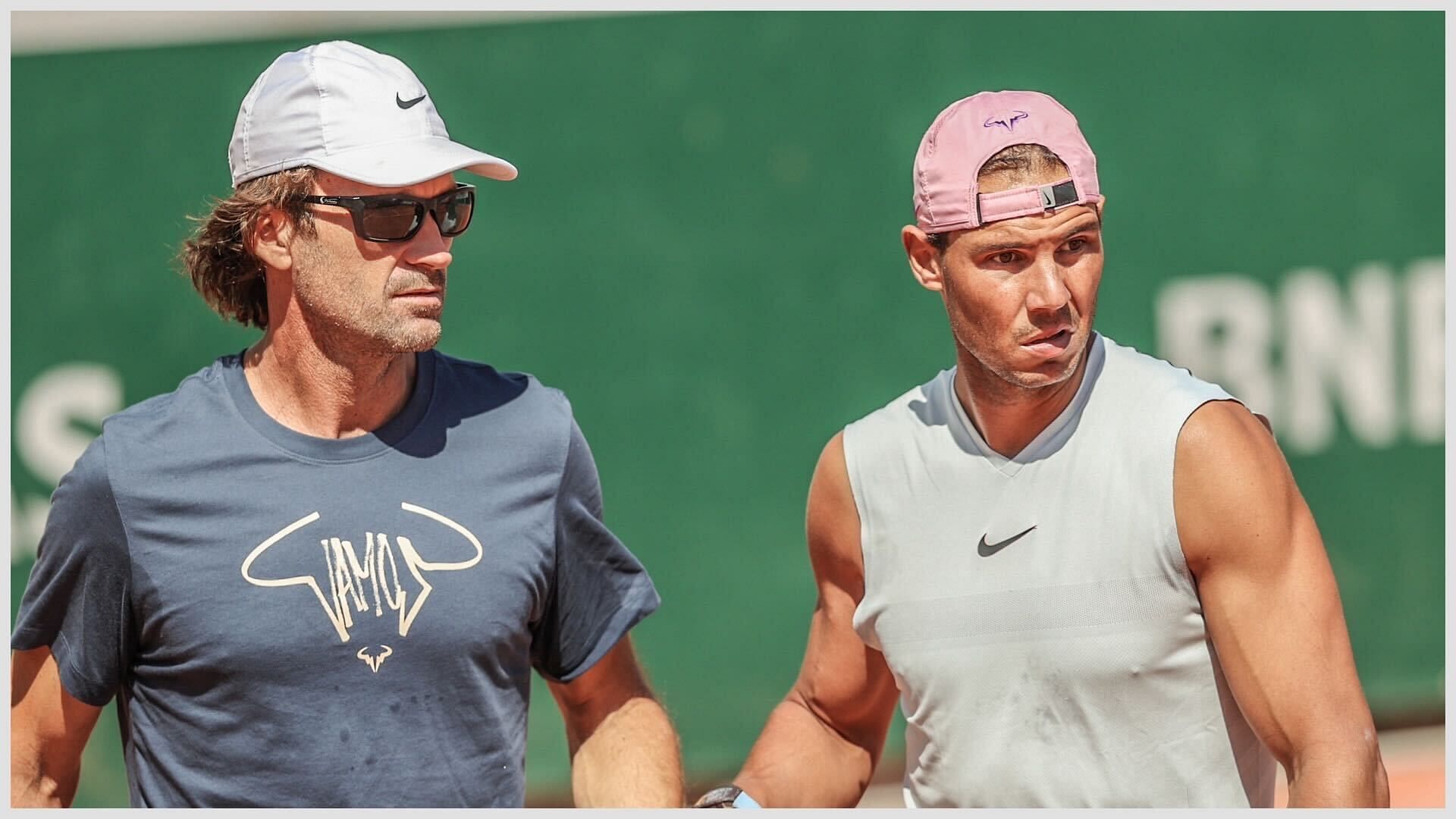 Rafael Nadal hasn't played a single tour-level match in more than three months. However, according to his coach Carlos Moya, the 14-time French Open champion could still be ready for the second Grand Slam tournament of the season in Paris.
Nadal has struggled with injuries ever since winning last year's Roland Garros, his 22nd Grand Slam title. Wimbledon saw him withdraw due to a torn abdominal muscle before his semi-final clash against Nick Kyrgios. At the 2023 Australian Open, he again suffered an iliopsoas muscle tear in his left leg during his second-round loss against Mackenzie McDonald.
While the former World No. 1 was expected to return to action in March, he failed to recover and opted out of tournaments in Monte-Carlo, Barcelona, and Madrid, where he has enjoyed a lot of success.
Speaking at an event recently, former player Moya remarked that it wasn't easy for Nadal to withdraw from some of his favorite tournaments. But he was quick to add that his compatriot's goal was to win a record-extending 15th title at the 2023 French Open.
"These are tough times because he is a competitive beast and this is his favorite time of the year," Moya said. "So for him, saying 'no' to tournaments like the Madrid Open, like Monte-Carlo, like Barcelona, it hurts. But the goal is still Roland Garros. It is clear that the preparation is not going to be ideal. But he is Rafa Nadal, you can always expect the best from him."
Nadal played in the Paris Major for the first time in 2005 and won. Out of the 115 matches since then, he has lost no more than three, maintaining a 97 percent win percentage.
---
Rafael Nadal will not arrive in Paris with good preparation, says his uncle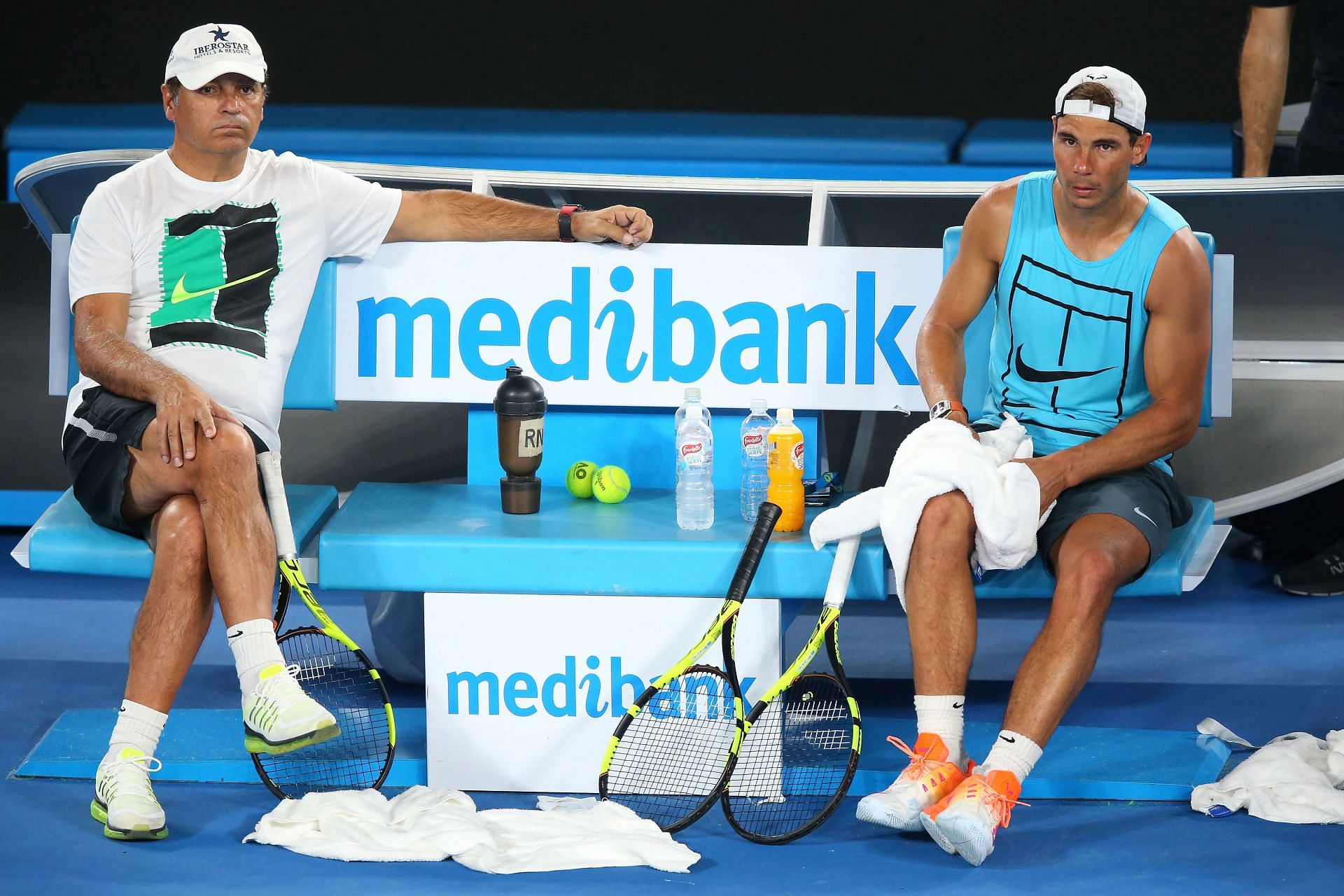 Rafael Nadal's former coach and uncle, Toni, spoke to RTVE recently and admitted that his nephew's preparations ahead of the 2023 French Open were not "good".
However, the 62-year-old remarked that a favorable draw at the start of the tournament could help Nadal immensely.
"Obviously he will not arrive with good preparation, we must not fool ourselves," Toni said. "He hasn't competed for quite some time. Before January, he didn't compete much either, but I think Rafael will pick up form soon. In a Grand Slam, it depends a lot on the draw."
"If you're lucky enough to have a good draw in the first rounds, then… well. Rafael in the second week is already a favorite. In the first week, lately maybe he is not. He was not last year in Australia, but from the second week, you say, 'Well, we can count on him'. And I hope the same thing happens at Roland Garros," he added.
Nadal recently shared a photograph of himself practicing at his academy in Mallorca, giving fans hope that he will return strongly.