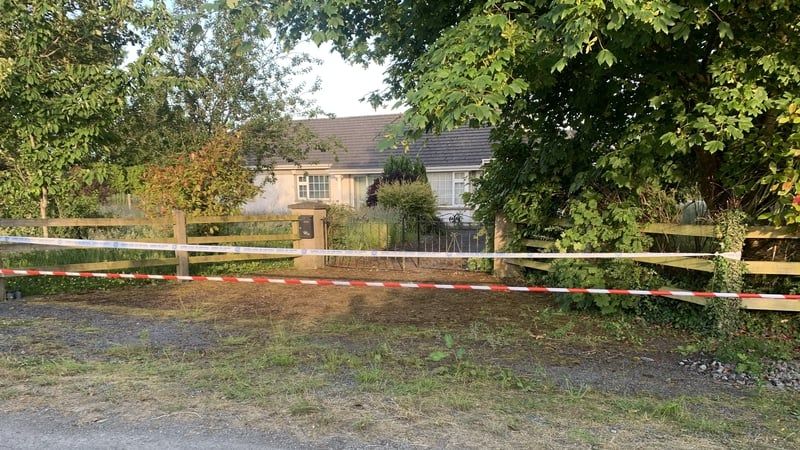 An inquest has heard there was no evidence of trauma or outside involvement in the deaths of an elderly couple whose bodies were found in their home in Rosanne, County Tipperary last year.
Hillary Smith, 79, and Nicholas Smith, 82, were originally from England and had lived in the area for about 10 years.
Their remains were discovered on 20 June last year at their home according to the Irish state pathologist.
Open verdicts were recorded by the coroner, Joseph Kelly, at the end of the inquest.
The couple had told neighbours in late 2020 that they were moving to France and selling their house, Irish broadcaster RTÉ reports.
However, people in the area became concerned when their cars were seen at the back of the property in 2022.
Gardaí (Irish police) were called and the bodies were found on the afternoon of 20 June, 2022.
Mrs Smith's body was found in a chair in a sitting room and Mr Smith was discovered in a bed.
Both bodies were significantly decomposed.
The evidence from state pathologist Dr Linda Mulligan was that, on the balance of probabilities, Mr Smith died as a result of severe coronary artery disease as she had found evidence of calcification in the heart arteries, with one of the arteries blocked.
Dr Mulligan said she could not ascertain the cause of death of Mrs Smith because of severe decomposition of the body. There was no evidence of outside involvement or injuries or trauma.
She added that the couple were likely to have been dead for at least a year when their bodies were found, and died within a short time of each other, because of similar decomposition of the remains.
Detective Garda Michelle Cahill told the inquest that the couple contacted An Post, the Republic's postal service, in December 2020 to set up a "mail minder" which would look after their post; emailed Quality Recycling in the same month to cancel their account for bin collection; and made "several significant donations" to various charities around the same time, from their joint bank account.
The inquest heard from a number of neighbours of the Smiths.
The inquest also heard from Billy Brett, a landscape gardener, who said he had been cutting the Smiths' lawn for more than five years and described Mr Smith as "a gentleman".
The last message Mr Brett received from him was on 17 November 2020, when Mr Smith texted to say he wanted to pay him as he was going away in December.
Mr Brett said Mr Smith paid him €700 (£618), which was nearly double what was due, and it was partly for this reason that he kept mowing the lawn for months afterwards.
"I never received a reply from him after I texted to say thanks. That was unusual," he said.
The coroner said that, in most scenarios, the verdict would be death due to natural causes.
However, he added that due to the unusual circumstances of the case, with the couple telling people they were moving abroad, but then remaining in the house, open verdicts were appropriate.
The coroner described the deaths as "tragic" and said they had happened at a time when a lot of people were self-isolating, due to the coronavirus pandemic, notwithstanding the fact that most restrictions had been lifted by then.
Mr Kelly said people continued to isolate and continued to "live in fear of this dreadful pandemic".
He added that while there was no direct evidence of this in relation to the Smiths, it was apparent that they intended to "withdraw from society," having told people they were leaving the area.
"Unfortunately, the close-knit community had no idea they continued to reside there," he said.
"No doubt this discovery deeply upset the local community."